My Little Haven
Berwick-Upon-Tweed, United Kingdom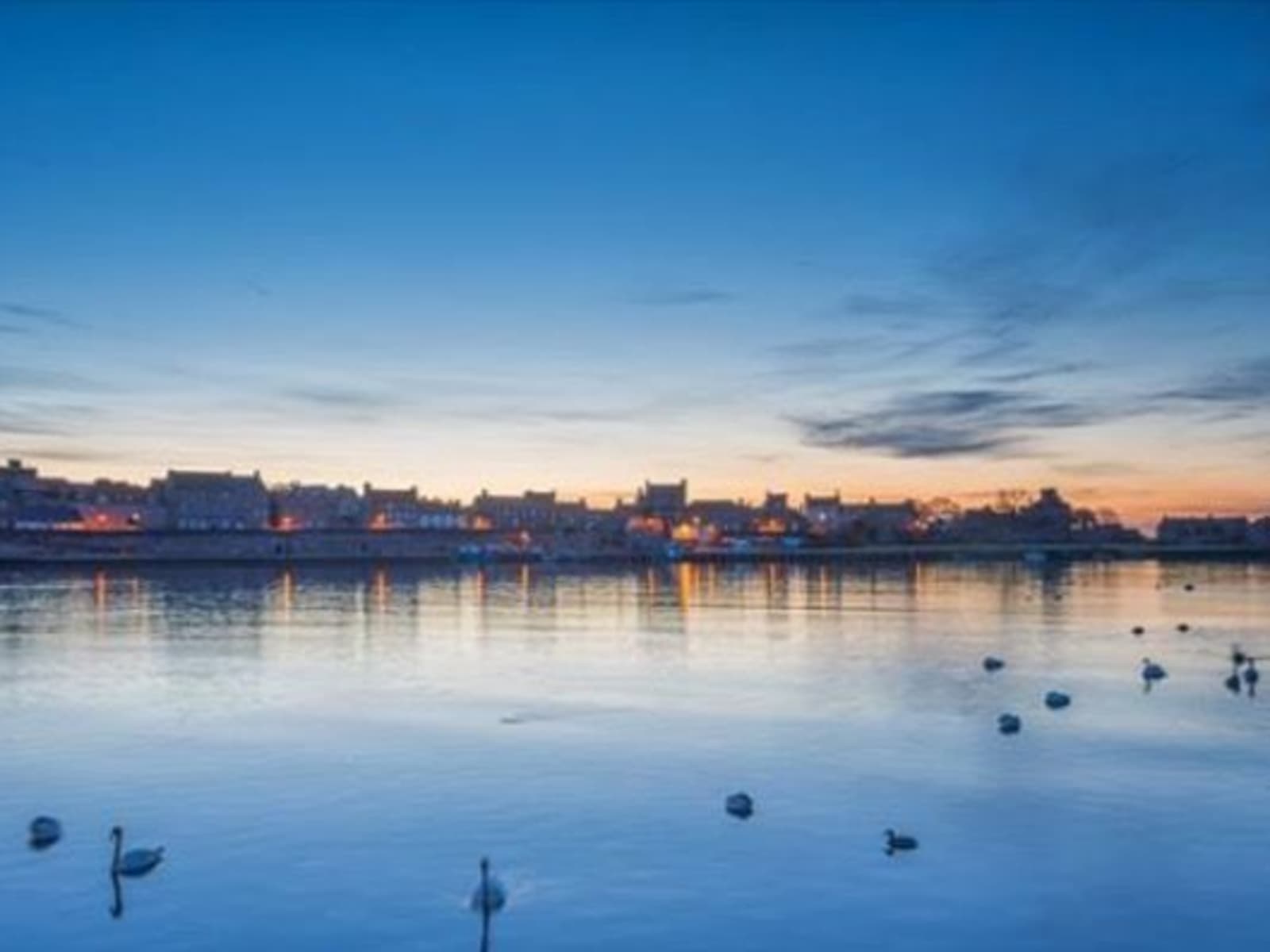 Pets
Dogs
Introduction
I am devoted to my three beautiful rescues. I am sometimes away from home for 10 days at a time as I work in Stirling. So I do not like to board my dogs. Gypsy the baby is shy so needs to stay at home. I also travel to Canada for up to 4 weeks so need my property to be secure. I am known as the Crazy Dog lady, but keep a lovely clean home, which is almost completely renovated now. It is my childhood home in the stunning historic border town of Berwick Upon Tweed, 5 miles from the Scottish border. Beautiful beaches and rambling countryside. An hour from Edinburgh and Newcastle.
Our Home & Location
My home is in a quiet estate in Berwick Upon Tweed. 3 Bedroom semidetached with completely private garden, surrounded on all sides by 7ft hedges and fencing. I have a patio in the front for breakfasting on and a party area in the back, with fully matured trees and large deck . Pretty lighting and pots everywhere and very dog friendly. New Garden room is gorgeous with a feel of a log cabin, looking out on to the garden. Large front gates which are locked. I am 5 minutes from the beach and 20 minutes from beautiful River Tweed walks. I will leave a vehicle as Harold is to big to go in a normal car. However a main bus stop is 50yards from my front gate. A taxi service is two doors up from my house. We have a theatre, small cinema, beautiful restaurants and oodles and oodles of history. Berwick is an Elizabethan walled town and has changed hands between England and Scotland 13 times !
House
Car included
High Speed Wifi
Beach
Mountain
Countryside
Responsibilities & Pets
My dogs are all unique ! Lady is a mad Border Collie, who will lick you to death, but likes to chase delivery men ! Throw a ball at your peril... You will be there all day ! Harold is from Spain, a Mastine and was shot as a pup. He is a gentle giant, the size of a Shetland pony but very, very lazy zzzzzz... Gypsy is a work in progress and was badly beaten as a pup, so is very shy but once she gets to know you she loves cuddles, she will bark at you on meeting but it Is a nervous bark and soon stops and ends up as a squeak. She can not be left unsupervised for too long as she gets anxious, but in saying that she is improving daily. They get fed once a day and have a light breakfast and two treats a day. Harold sleeps outdoors, unless it rains. The girls sleep upstairs in their beds, but Lady may sneak in for a cuddle ! Lady needs walked at least twice a day, Harold hates walking and Gypsy just loves to be with people.
Dog(s): Lady is 4 years old (Border Collie), Harold is 3 years old, Gypsy is 1 year old