Great Danes & Maine Coon Felton Mill Uk
Morpeth, United Kingdom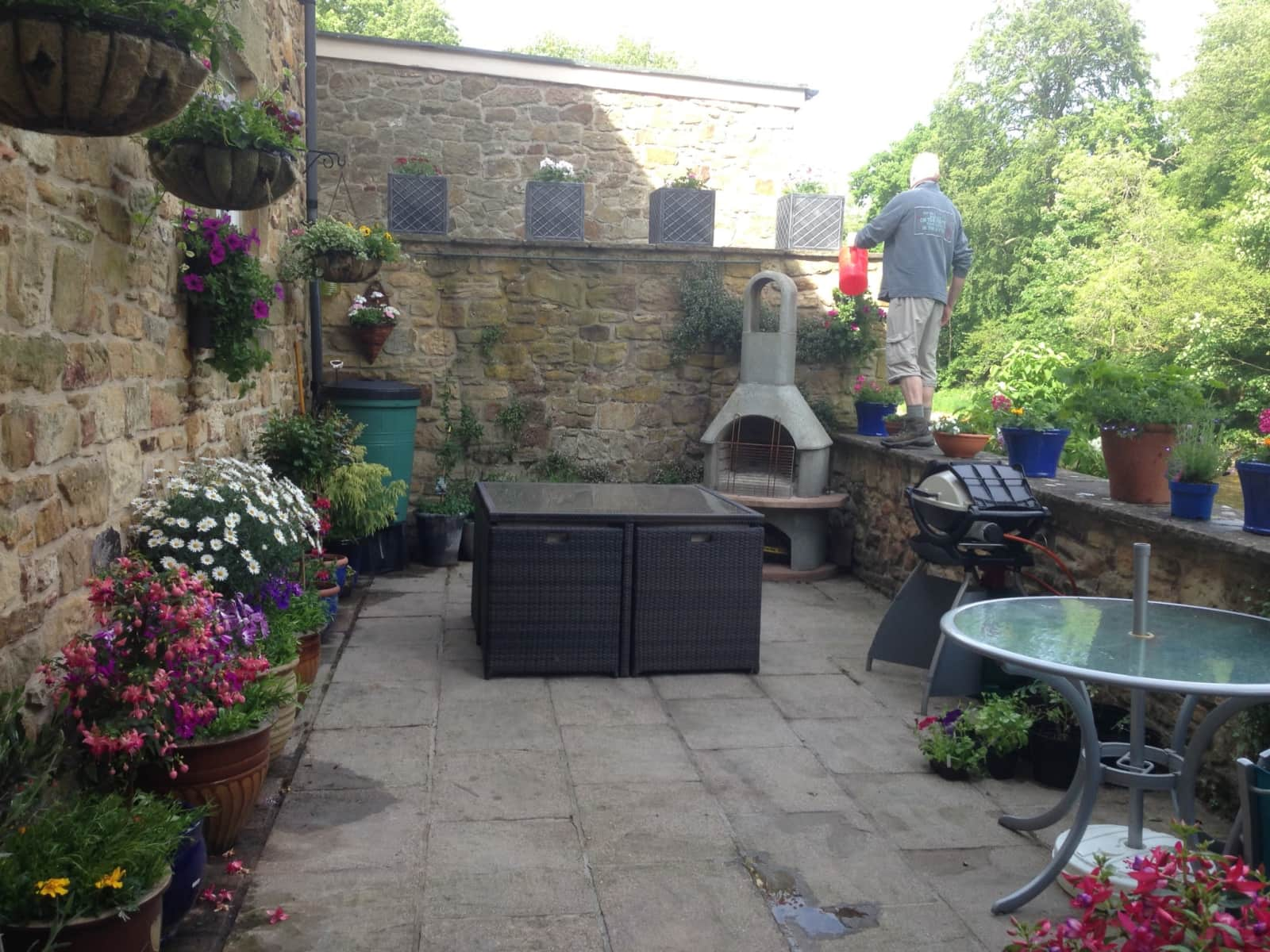 Pets
Dogs
Cat
Introduction
We are a retired couple living in a Mill on the river Coquet in Northumberland. Tim was a engineering survey and Sue is a retired nurse.
Our pets Puzzle, Luther and Izzy are family members along with our grown up family. Our reason for joining house sitter is our youngest daughter has moved to New Zealand to teach near New Plymouth and we wish to visit her knowing our fur babies are well looked after. Ideally we need consistency for our Great Danes, although they are large dogs they are very sensitive and loving. We would prefer a couple with experience of large dogs to babysit
Our Home & Location
Felton is a busy village just off the A1 halfway between Morpeth and Alnwick. Felton has a very good Public House called the Northumberland Arms, a local bar called the Foxes Den, an artisan bakery called the Running Fox, a village shop and Post office and an Art Gallery called Gallery 45 plus the village hall is very active. Near by are the beautiful beaches of Northumberland including many castles such as Bamburgh, Wakworth and Dunstanburgh then of course there is Alnwick Castle which was highlighted in the Harry Potter movies.
.Lindisfarne Castle can only be reached at low tide across the causeway and the Farne Islands with their seals and bird life can be reached by boat from Seahouses. To the west of us are the Cheviot Hills with their many valleys where you can walk for many miles without meeting anything except sheep

Our home is a four bedroomed maisonette over 3 floors in a converted grade two listed Mill on the river Coquet. There are 3 other maisonettes in the Mill with two additional houses in the complex.
Sitting on the river bank you can see a host wild life including Herons, Mallards,Gooseanders, Kingfishs, Dippers, woodpeckers,Jays and many common birds.
Apartment
Sitters need a car
High Speed Wifi
Family-friendly
Beach
City
Countryside
Responsibilities & Pets
The responsibility would be to give complete care to the three animals in the house The dogs are insured but our cat does not have insurance. All our pets are registered with. Alnorthumberia vets which is in Morpeth

Puzzle is a 4 year old female mismarked Great Dane She is a rescue and was exposed to a fight between men in her home when she was a 11 week old pup. We have had her since she was 12 weeks old but she is very weary of men. She is timid when meeting new people but the boss in the house. She has skin allergies and requires to be given drops into her mouth morning and night 10 minutes before eating This is very easy to do....

Luther is a 2 year old male Blue Great Dane. He is a big boy and a rescue from the RSPCA he was kept in a house and not walked or socialised he had no training and was completely wild when taken in by the RSPCA. We have had him for 8 months and we have done a lot of training/socialisation with him and he he has become a completely different dog however he does need protecting from other dogs. He is great on the lead and his recall is good but we never let him free on a walk if there are other dogs or live stock in sight. He is very playful and still bounces when excited

Luther and Puzzle need feeding twice a day morning and night, they need a rest period of an hour after meals because they are prone to bloat. Luther is fed using a slow feeder and is given his meals in stages. He does drool. Puzzle and Luther need to be walked three times a day, ideally two short walks of 15 minutes and one longer walk of 45 minutes they can much more They require grooming daily and love it. They must not be left alone in the house for more than 4 hours a day.

Izzy is a female Maine Coon, she is 10 years old and a house cat, she is allowed out but chooses to stay in. She needs feeding once a day and needs to be groomed daily. She is very affectionate
She has had a problem with her bowls since being a kitten, which has been managed by our vets over the years. she has many stool accidents in the house,mainly in our bedroom. Her stools are extremely dry like charcoal so easily picked up and they do not smell Her litter tray needs cleaning daily

We would also expect that the house is kepted clean and tidy.

Living so close to the river Coquet there is a possibility of flooding, the house has many flood defences such as flood doors, pumps and generator. In the event of a flood warning from the environment agency the flood doors would need to be fitted. Fitting the doors does requires two people; our system is designed for the highest flood in recent times and so has far has been very successful. The Coquet in flood conditions does rise very quickly and is extremely fast moving so house sitters need to be aware of this possible situation.
In the summer our plants on the terrace would need to be water every other day depending on the weather. + More info
Cat: Izzy is 11 years old (Maine Coon)
Dog(s): Puzzle is 5 years old, Luther is 3 years old (Great Dane)
Upcoming sitters
March 2019 | Karen