Pet/House Sitter needed for 1 week in September/ October 2018 in Bournemouth
Bournemouth, United Kingdom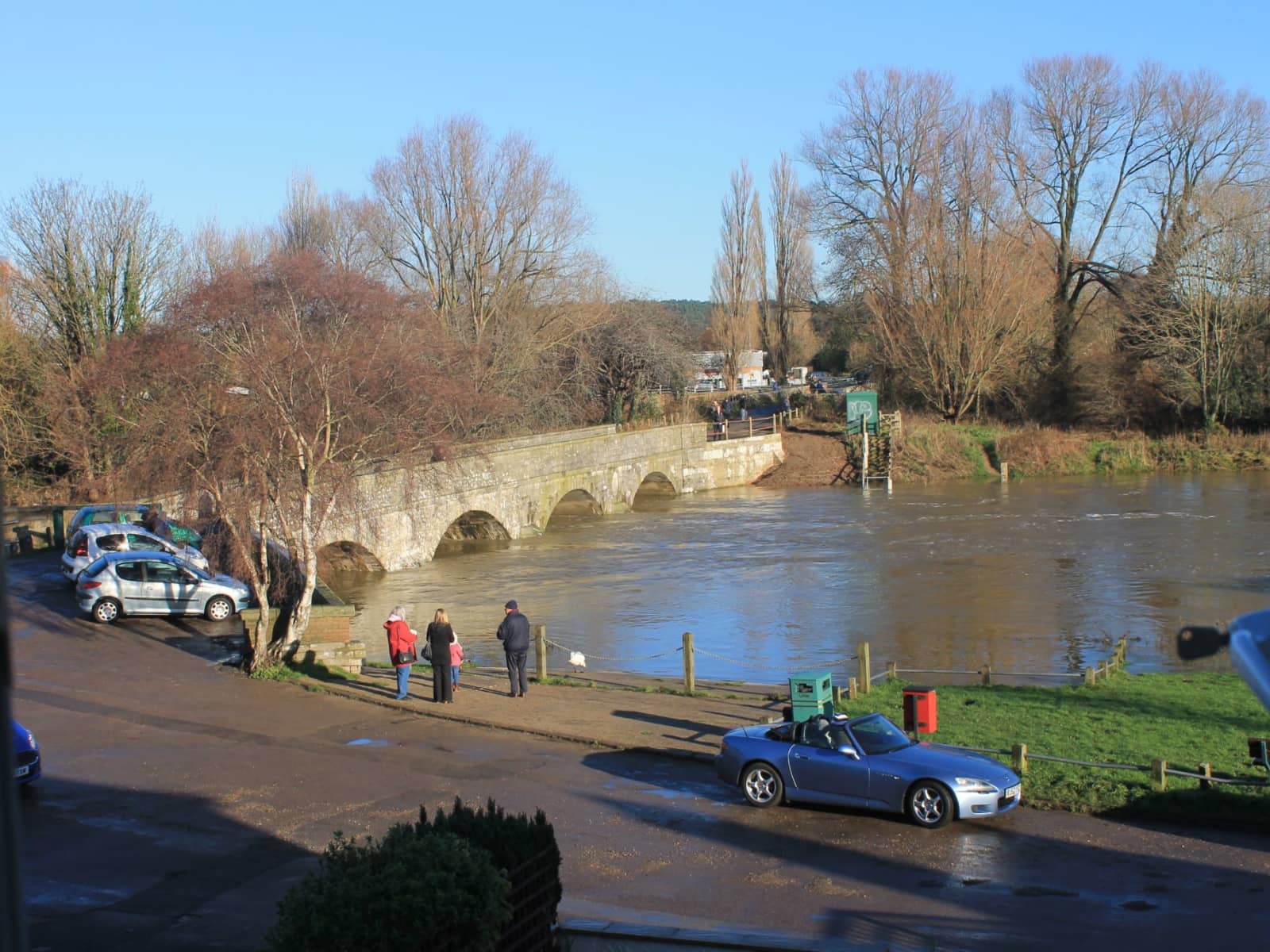 Pets
Dog
Cats
Introduction
Retired couple in Bournemouth need sitter for 1 week end of Sept , beginning of October while they party in Aberdeen (Granddaughter's 18th). Dates allow for day before we leave to give us a chance to meet but not absolutely necessary
Our Home & Location
Riverside location, one of the photos is river view from bedroom window and it is possible to launch Kayak, paddleboard or inflatable from directly outside (about 2 river miles to Christchurch harbour - though keep an eye on the tides , the coming back can be hard work). We have wifi at home , next door to a tea rooms, unfortunately closed at present (though there are plans to re-open). Park for dog walking is directly across the foot/ cycle river bridge (see photo). We enjoy easy access via bus (stop about 200yds away) or car to Bournemouth and Christchurch Centres , Bournemouth and Boscombe beaches and Christchurch quay. Both centres have plenty of restaurants, cafes and bars (also pub at the end of the road (100 yds) as well as 3 fast food outlets (fried chicken, chinese/thai and fish & chips)
Also Sky television (including Sports) and access to desktop as guest if needed.
House
High Speed Wifi
Beach
Countryside
Responsibilities & Pets
We are looking for someone to feed and water our 7 year old dog, Poppy a recently acquired rescue (about 6 months by Sept). She is a Border Colliue/ Staffie Cross and has obviously had some training. She is now accustomed (our fault!) to two reasonable walks a day and usually a quick evening stroll as we do not have a garden that she seems willing to use for any physical functions. We were told that we should take care with regard to the river as she was not used to water - we are currently on at least 4 swims a day and an almost permanently wet dog. She can be left for upto 6hrs , and has a record of throwing up in cars with a journey of more than 20 mins. Responsibilities - exercise ,dry , feed, make a fuss of occasionally.
Cats easier - sisters 10yrs old - both fat - Bennie gets excercise by being out most of the day while Millie spends most of the time asleep on the bed. Both tend to use a litter tray rather than the garden so this needs cleaning regularly. Both are fussy eaters but as log as there is fresh food available they will be fine. Bennie likes to get up close if you are watching tv and will frequently sleep on the bed at night.
Cat(s): Bennie - Sister is 11 years old (Mix-breed), Millie - Sister is 11 years old (Mix-breed)
Dog: Poppy is 8 years old (Mix-breed)