House/animal sitter in Herefordshire
Bredwardine, United Kingdom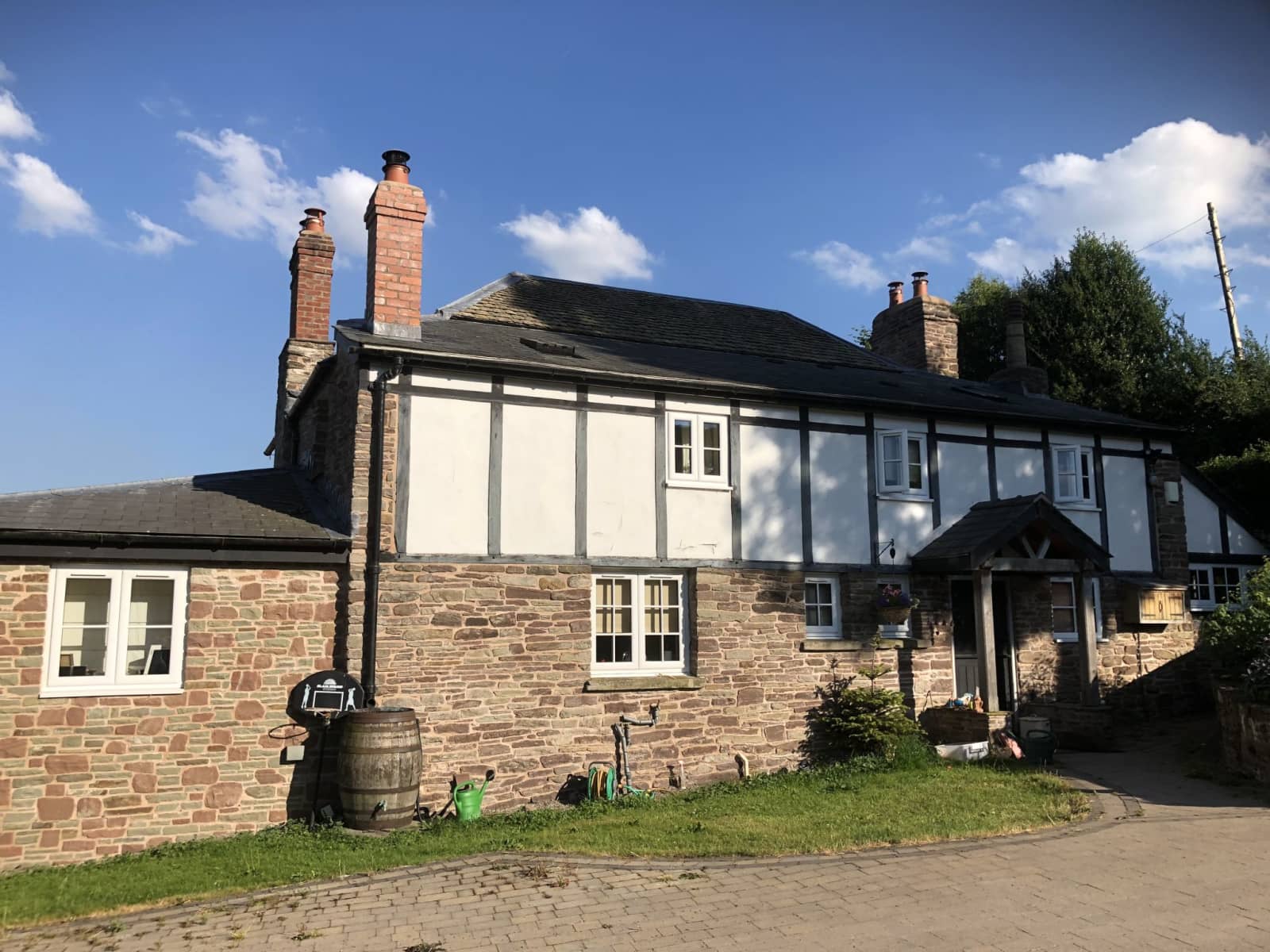 Pets
Dog
Cat
Fish
Poultry
Introduction
Beautiful cottage with fantastic views over the Wye Valley, to look after our cat, dog and friendly chickens.
Our Home & Location
We are about one mile from the village, which has a local pub. Great views over the valley. The spare room is a self contained room with ensuite. We are 8 miles from Hay on Wye famous for it's second hand bookshops. Hereford is @15 miles away. We are on spring water.
House
Sitters need a car
Basic Wifi
Countryside
Responsibilities & Pets
Feed dog and cat in morning (sometimes dog doesn't always eat his breakfast so pick up and give to him at tea time). Cat - can eat for England! feed him in morning and comes in again in the afternoon. A fair weather cat, and quite vocal. He is an inside/outside cat, if he doesn't come in, in the evening has enough places to hide until morning. Water a few pot plants and polytunnel every couple/few days depends on weather. take the bin to end of lane night before bin day. The dog prefers a morning walk, generally has at least a 40 - 50 mins walk a day and then a walk to end of lane late afternoon. Happy to sit outside if not too hot during the day if around or stays inside. His recall is okay, but his total recall is still a work in progress. Often take him to market day in Hay on Thursdays mornings as quite social for dogs as well as people!
Poultry: Chickens, 3 friendly chickens, they come running when hear the food bin. feed every morning and if around in the afternoon I give them a handful of corn. egg layers .They have layers pellets put out in the container in the morning.
Fish: Indoors, 2 fish, one goldfish, one little fish, I will give them a weekend pellet so not need to feed.
Cat: Mittens is 8 years old
Dog: Gloose is 4 years old (Labrador Retriever)