Winston and Florrie
Bristol, United Kingdom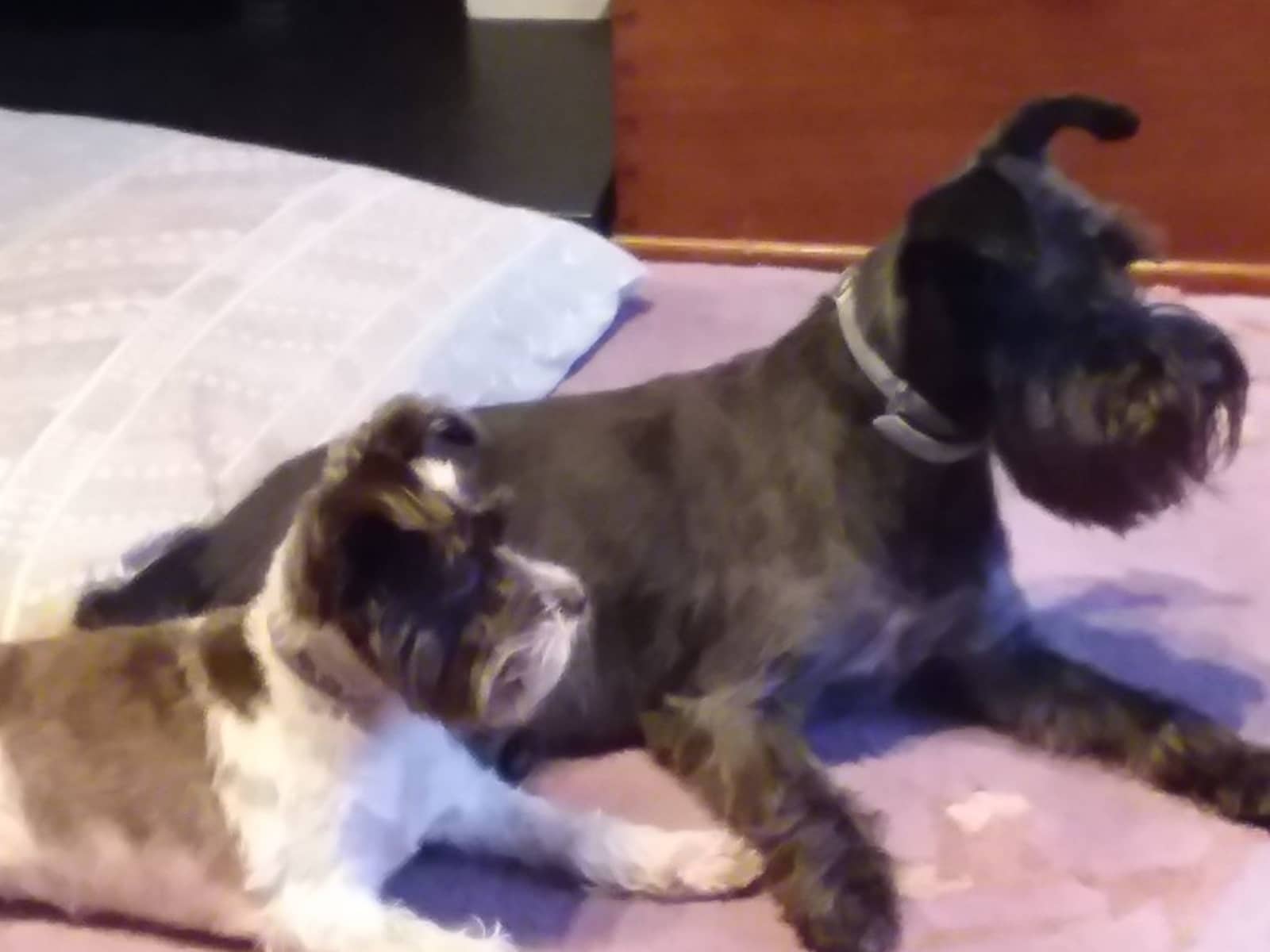 Pets
Dogs
Introduction
I am retired and determined to cross a few destinations off my travel list as soon as possible. I have booked the big one to Australia and New Zealand and will be away for a month. As it is longer than usual I believe the dogs will be happier in their own home and with a house sitter my property wiĺl be occupied which gives me peace of mind. This is the first time I have used a sitter.
Our Home & Location
I live about 3 miles from Bristol city centre ( easy access via bus) in a 'village'. There are plenty of local shops nearby and a good selection of dog walking areas close by. I live in a 3 bedroom terrace house with a garden and garage ( but will keep my personal things in one double bedroom whilst I am away).
House
High Speed Wifi
City
Countryside
Responsibilities & Pets
I need a real dog lover to take care of my schnauzers. They are both used to me taking holidays and have been left at dog minders since they were puppies. I walk them for at least 45 mins each morning but regularly take them on longer walks up to 2 hours. Winston is a pushover! Loves dogs and people and is a food scrounger so needs careful control of his intake. Florrie is bonkers! Tiny, cute, naughty, but loves people . She depends on Winston to test other dogs before she approaches but then can be extremely playful. Neither has a nasty bone in their body. They are easy dogs, eat well, sleep in in the mornings and very funny.
As I don't work now, they are not used to being left on their own for long periods. I would prefer someone who is around most of the day. I do leave them for up to 4 hours but not every day.
Dog(s): Winston is 11 years old (Miniature Schnauzer), Florrie is 4 years old