Dog and house sitter needed
Godmanchester, United Kingdom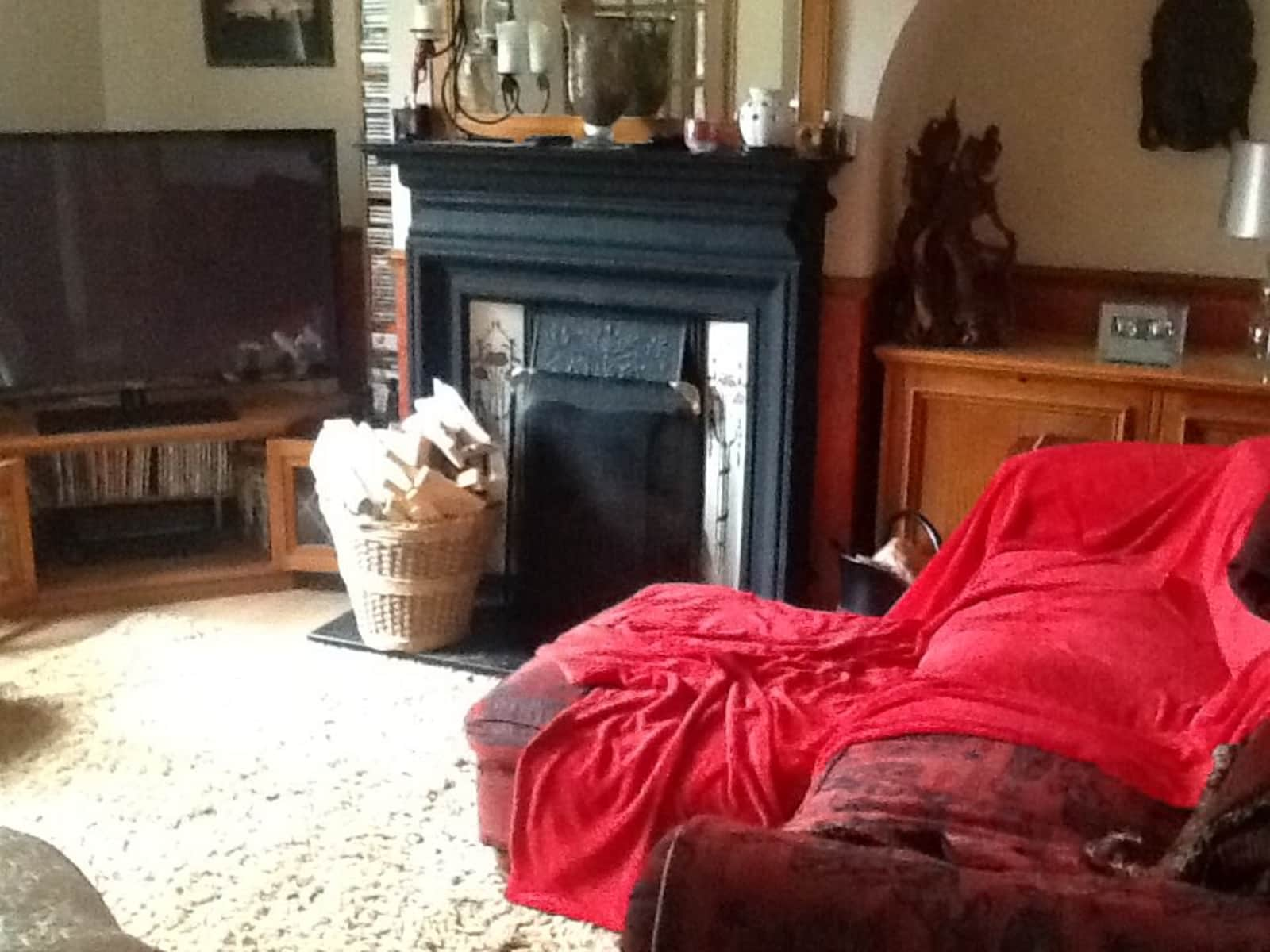 Pets
Dogs
Fish
Poultry
Introduction
Firstly I would like to mention that we are open to booking our weekends & certain weeks away at dates that suit the 'SITTER' so please note not all dates 1st advertised aren't set in stone, we are willing to adapt these dates if we can!
We would prefer a couple or one person, we can't cater for families with children as there isn't enough beds, we would also prefer if the sitters didn't have a pet to bring with them as 'Bear' ( 6 & half yr old Lab) will take any opportunity to play with them constantly, so we find by trying to keep energetic play time for out side they are relaxed and chilled whilst at home!
We need a house & sitter for our 2 adorable Chocolate Labradors, they are very well behaved & do like their routine! breakfast 6am, dinner 5pm, mid morning treat, a lovely country walk & possibly a swim (weather permitting), they then snuggle down for the rest of the day & like to snuggle on the sofas in the evening with you.
CoCo (10 & half yr old) likes to relax a lot!...infact she sleeps most of the time, although they prefer someone being around 24/7 or most of the time.
Coco & Bear equally love a cuddle on the sofa.

My wife battled Cancer a short while ago, so our trips are important to us...but equally the security & love for our Fur babies is paramount to us!
Our Home & Location
Our home is a semi detached house with a 130 foot long garden in a picturesque village of (Godmanchester), this is approx 2 miles away from Huntingdon, Cambridgeshire, 'Godmanchester' was chartered in 1212 & some of the charming medieval buildings can still be seen!.....it's only 8 miles away from Cambridge, approx 2 miles in another direction is 'Huntingdon' this is a Market town with a high street of shops, Lidl, Aldi, waitrose, sainsbury, Tesco and many others, Huntingdon has its own train staition which is a short walk from 'Huntingdon' town centre, again a short walk from here is Hinchingbrook hospital!
Godmanchester has 3 local food shops, Co-op 1/3 mile away, 'one stop' has a post office this is in centre of village, the other shop is 1mile away towards Huntingdon, .......also a butchers, a baker, not found a candlestick makers yet! A Doctors, chemist, flower shop, 2 tea shops, 4 old worldly village pubs that serve lovely food....the village is situated along the river Ouse, one of the pubs & the village green over look the river, an ornate 'Chinese bridge' leads you over the water to the Rec, which then meanders down to the lock and onto to 'Portholme' which is listed as the 2nd largest water meadow in the country, it's accessible to walk around and across to 'Brampton water mill' which is a pub and bistro.......
Lots of countryside walks all around the area, our favourite is down Cow lane which takes you around the nature reserve lakes, or back meadows towards Houghton with its old mill, country pub and tea shop, the area doesn't stop there, Hinchingbrook country park 3miles, monks wood 5miles toward Peterborough, Brampton wood 4miles, plus lots of open space! + More info
House
Sitters need a car
High Speed Wifi
Countryside
Responsibilities & Pets
We need someone to feed the 2 Chocolate Labrador dogs, morning & evening,
5 Hens (4 Chickens/1bantam) morning & afternoon treat...Chickens nest box needs to have poop Cleaned out daily, preferably morning time, collect their eggs daily, close nest box door to be pushed to at dusk, open outer door to large pen in morning.

COCo must have (2x twice daily of PIRITON)...all meds can be placed into the pre-soaked food)!
Walk dogs once a day for an aprox an hour, alternatively two shorter walks...there are lots of open country spaces, just a short walk or drive from our home.
Rinse off pooches & towel dry if they get muddy, wet, or after a swim, and especially before coming into the house.......out side hose to be used, which is permanently attached.
Make sure bedding is clean and dry to sleep on.
Above all, give as much love as you can possibly spare!
Poultry: Chickens, 5 Hen's (chickens/1 is bantam).....clean out poop from their bed every day, add more shavings if need, collect eggs, feed, make sure food And water is always available, visit at least morning and afternoon (they love an afternoon snack of corn, fresh veg/fruit etc)...they take them selfs to bed at dusk every evening, Close pen door when they are in nest box to keep them warm and secure...open outer pen in the morning.
Fish
Dog(s): Coco is 10 years old (Labrador Retriever), 10 years old, Bear is 6 years old (Labrador Retriever)