Cat sitter wanted in beautiful Fulbourn, Cambs
Fulbourn, United Kingdom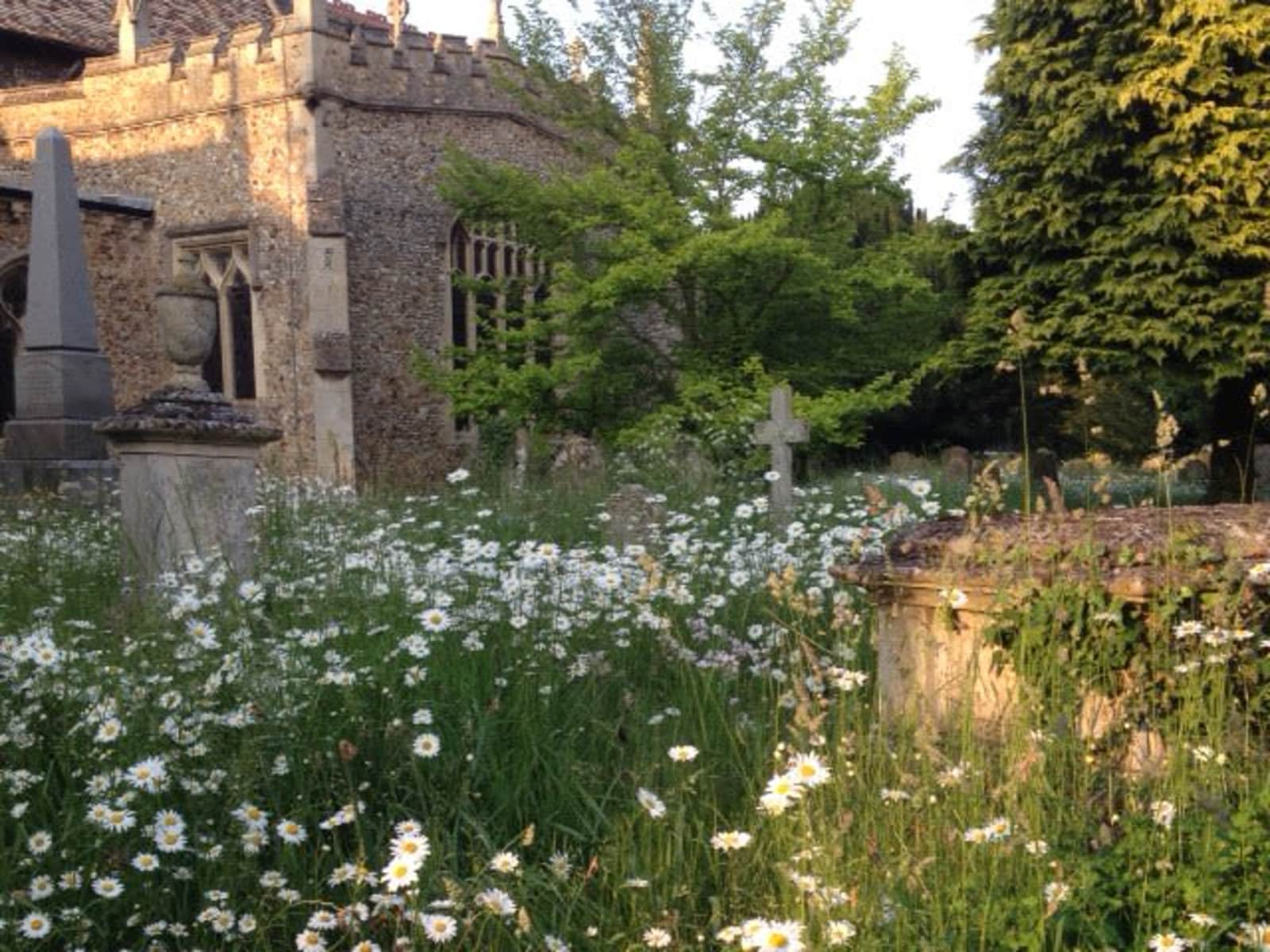 Pets
Cat
Introduction
I need a non smoking house sitter for my lovely 4 year old tabby Tigger, who I adopted in July from a rescue shelter. She is still a little nervous and needs company in the morning and evening and to be fed twice a day. I work in Cambridge as an editor for a book publisher. I have not had a sitter before.
Our Home & Location
I live in a spacious, extremely quiet first floor flat in the beautiful village of Fulbourn, which is 5 miles from Cambridge. My flat is one of only three above the village library. It is surrounded by trees. I have only one adjoining, extremely quiet neighbour. The flat has a bedroom with double bed, bathroom with shower and bath, and open plan living room and kitchen, with washing machine, central heating, wifi, TV. Fulbourn is a very beautiful, quiet village, with a nature reserve a few minutes' walk away, and a high street with a medium size co op store, which has a cash machine and a post office, a greengrocer, butcher, chip shop, and a lovely local pub, all 5 minutes' walk from my flat. The nature reserve is famous for its green woodpeckers, orchids, medieval ruins, and the 6th century Saxon chalk Fleam Dyke is a short walk through the nature reserve. There are regular buses to Cambridge, world famous for its picturesque university colleges and grounds, churches, museums, Grantchester meadows, many beautiful walks along the river Cam, the University Botanic garden and many other cultural events and attractions.
Apartment
Sitters need a car
Basic Wifi
City
Countryside
Responsibilities & Pets
I need someone to feed and be company for my cat Tigger. Tigger especially needs and likes company in the mornings and evenings but is used to being on her own during the day, as I work 4 days a week away from home. She would prefer to sleep in the same room as the sitter. She normally sleeps during the day and goes out for some of the night. She mainly likes to stay indoors but has a microchip cat flap so can come and go as she pleases. She needs to be fed twice a day and her litter tray (which is outside the flat in the secure outdoors corridor) to be emptied once or twice a day. Tigger is a friendly but slightly nervous cat, as I have only had her since July, and she was a rescue cat. A quiet calm person would suit her fine! She sometimes needs some encouragement to eat her food and to be shown where it is. Just tapping the bowl and saying 'good girl' when she starts eating works. She likes some affection and will make it clear when she wants it by flopping down in front of you or coming to you. It is best to let her smell your hand before stroking her so she can indicate whether she wants you to stroke her or not. I would prefer sitters to explore Fulbourn, Cambridge and the surrounding areas during the day, as would prefer to have the central heating used only in mornings and evenings, as necessary, and not all day or night.
Cat: Tigger is 4 years old
Upcoming sitters
September 2018 | Deanna