Enjoy our amazing view of the Pennines
Appleby-in-Westmorland, United Kingdom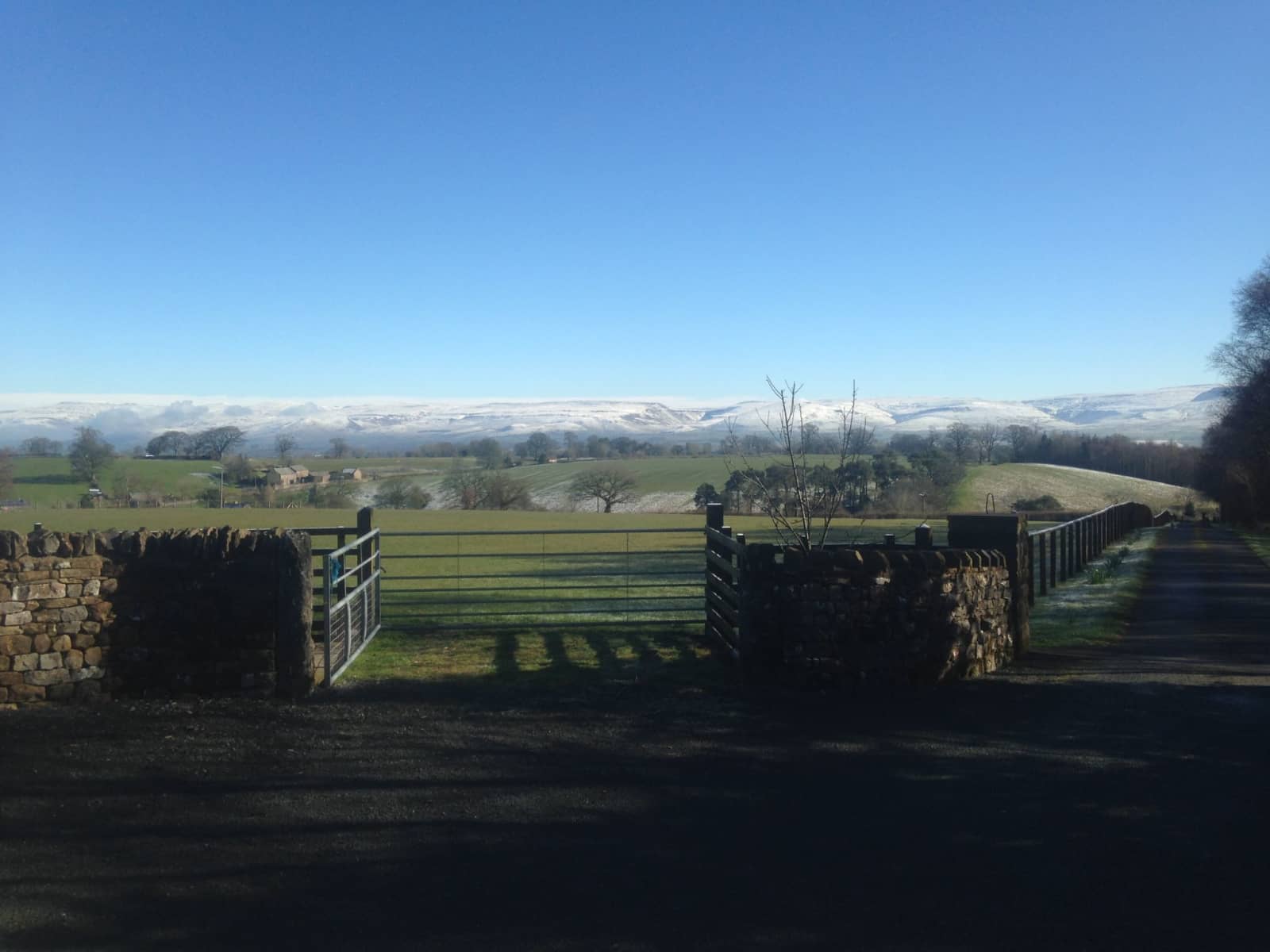 Pets
Dogs
Cats
Horses
Poultry
Farm animal
Introduction
The dates of the sits we have put up are entirely flexible and are just ideas of the kind of times we were thinking.
We moved up to our 52acre farm in Cumbria in February 2016 and sound like we have a lot of animals but they are all low maintenance and the farm animals shouldn't need much doing, the rest of the time you are welcome to enjoy the surrounding countryside, long walks or just relax in the peace and tranquility. The dogs and cats live in the house as pets but everyone else lives out !!...
We are very lucky to have a wonderfully supportive community of friends and neighbours who will be able to help with advice should you encounter any unexpected farm issues. + More info
Our Home & Location
Our home is a 4 bedroom converted stone barn set in the middle of our farm in the small hamlet of Drybeck, about 5 miles south west of Appleby in Westmorland,Cumbria. There are neighbours down the road each way and beautiful views of the Pennines. We have big dark sky's at night and no noise pollutions (unless the RAF are practising flying manoeuvres overhead) except cows and sheep. We are set away from other houses but don't feel isolated. The surrounding countryside is beautiful and we have the Pennines on one side of us, the Yorkshire Dales below us and the Lake District on the otherside. An amazing place to live we are so lucky. The walking around here is stunning with beautiful views at each turn, so get out and enjoy the countryside.
We don't have any central heating but instead have a wood fired range cooker (for amazing suppers of home produce and excellent cakes) and wood burners, and a good supply of cut timber in the barns, the house is never cold. We have a large well tended vegetable garden and freezers stocked with home produced meat and veg which we are happy for you to share and the hens lay plenty of eggs too.
House
Sitters need a car
Disabled access
High Speed Wifi
Family-friendly
Countryside
Responsibilities & Pets
You will need to care for the dogs and cats in the normal way although as the farm is 52 acres the dogs don't need to go for walks they just come out and about round the farm with us. Some of the farm animals may be inside during the winter and so will need their hay topped up morning and night, and the ponies will probably be stabled at night and out during the day, so they will need mucking out daily (rubber matting with straw), and their yard poo picked, the pigs are fed twice daily, We have beautiful woods and a stream at the far end of the farm so just walking around the land is lovely and relaxing.
Horse(s): Trigger is 20 years old, Robbie is 14 years old, Apple is 3 years old, Rowan is 10 years old (Highland Pony)
Poultry: Chickens, 15 various laying hens
Cat(s): Jeeves is 2 years old, Wooster is 2 years old
Dog(s): Poppy is 5 years old, Nelly is 3 years old
Farm animal: 3 cows, a bullock and a couple of calves, 1 sow and about 25 sheep plus lambs.
Upcoming sitters
September 2019 | James

September 2018 | Ros