Special cat loving person to be slave to our 5 beloved fur babies and let current slaves have a much needed holiday
Chesterfield, United Kingdom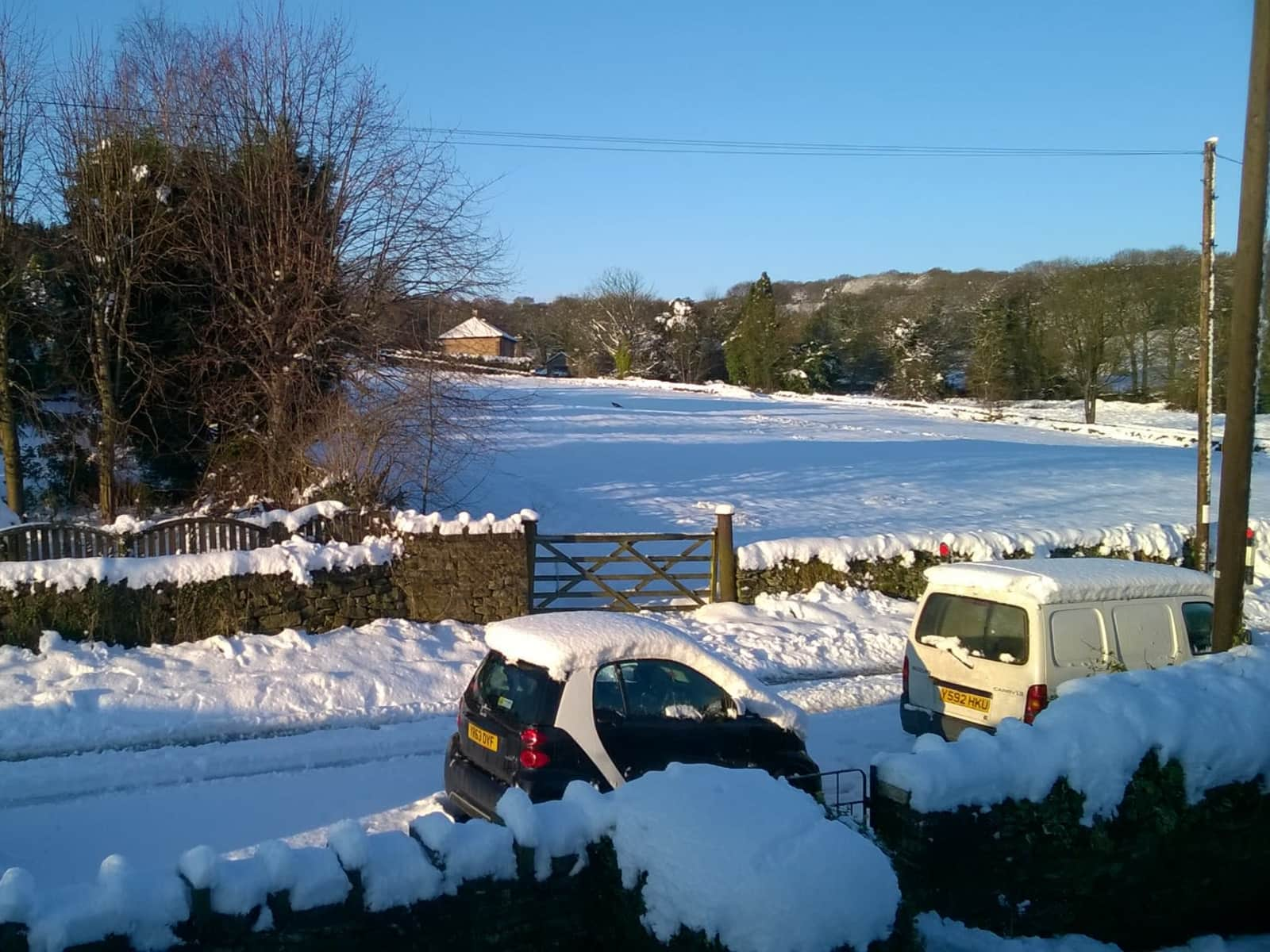 Pets
Cats
Introduction
Hi. I am a 44 year old full time working civil servant. My partner is a 53 year old car mechanic running his own business. We live together with our 5 fur babies (cats). We have very busy lives and like to go out walking and mountain biking. We are currently without a kitchen having ripped out the old one and the new one is due in June, as well as having new windows and doors so house is a little upside down at the moment, hence the lack of photos, which I will upload just as soon as I have my new kitchen and flooring installed. We are doing a lot of the work ourselves so will be ready for a holiday in September when everything will be finished. So, whoever sits will have a lovely new kitchen to use. The bathroom is just 2 years old. We like to keep everything clean and tidy but are not majorly house proud. With 5 cats and previously a dog who we recently sadly lost due to old age, it's not possible to be too precious about having things just so, as I've come to realise.
Our Home & Location
We are in a sleepy little village right on the edge of Chesterfield within 5 minutes drive from Chatsworth and Beeley Moor. The village is right on the edge of the town and is just beautiful. We are just down the hill from Beeley Moor where you can park up and walk down to Chatsworth easily. This is a great walk. Ashover is another great place for beautiful walks and only a 10 minute drive away. There are some lovely walks surrounding the village also with woods and streams and a great fishing pond.

We live on a very quiet lane and are the end terrace in a row of four with an allotment right next to us at the other side. Its very peaceful. We have a hot tub in the back yard available for whoever stays to use. Its great at night when the stars are out and is completely secluded. Our neighbours are all lovely people, very friendly....

There is a good reliable bus route that comes into the village and goes into Chesterfield or to Matlock, which again is a lovely place to visit for tourists with great walks other attractions like the Heights of Abraham or just to sight see and have great fish and chips.

There are two pubs in the village. One is a proper country pub selling real ale, very oldie worldy. The other is a lovely place for dining. Food is fantastic and during the week they do a great 2 for £12 deal. They also do a more al a carte style menue too, which is simply devine. The triple cooked chips are amazing! + More info
House
Sitters need a car
High Speed Wifi
Countryside
Responsibilities & Pets
Just to care for our 5 fur babies, ensuring they are fed am and pm, have fresh water and clean cat toilets giving cuddles if required of course. The boys can be a bit shy at first and spend a lot of time outdoors during the summer only coming in to grab a bite to eat and then going again. The girls are home birds and if they do go out its just into the garden to catch some rays and they spend most of their days sleeping (as cats do)! They are all darlings (of course I am biased) and not an ounce of trouble. Although, the boys do like to bring the odd mouse or two home for me, alive or dead so you have watch out for this.
Cat(s): Mimi is 16 years old, Maximus is 7 years old, Hoopus is 6 years old, Lily Dinks is 6 years old, Sirius is 3 years old