Join Mr. Bob for fun and games in Horsham, W. Sussex
Horsham, United Kingdom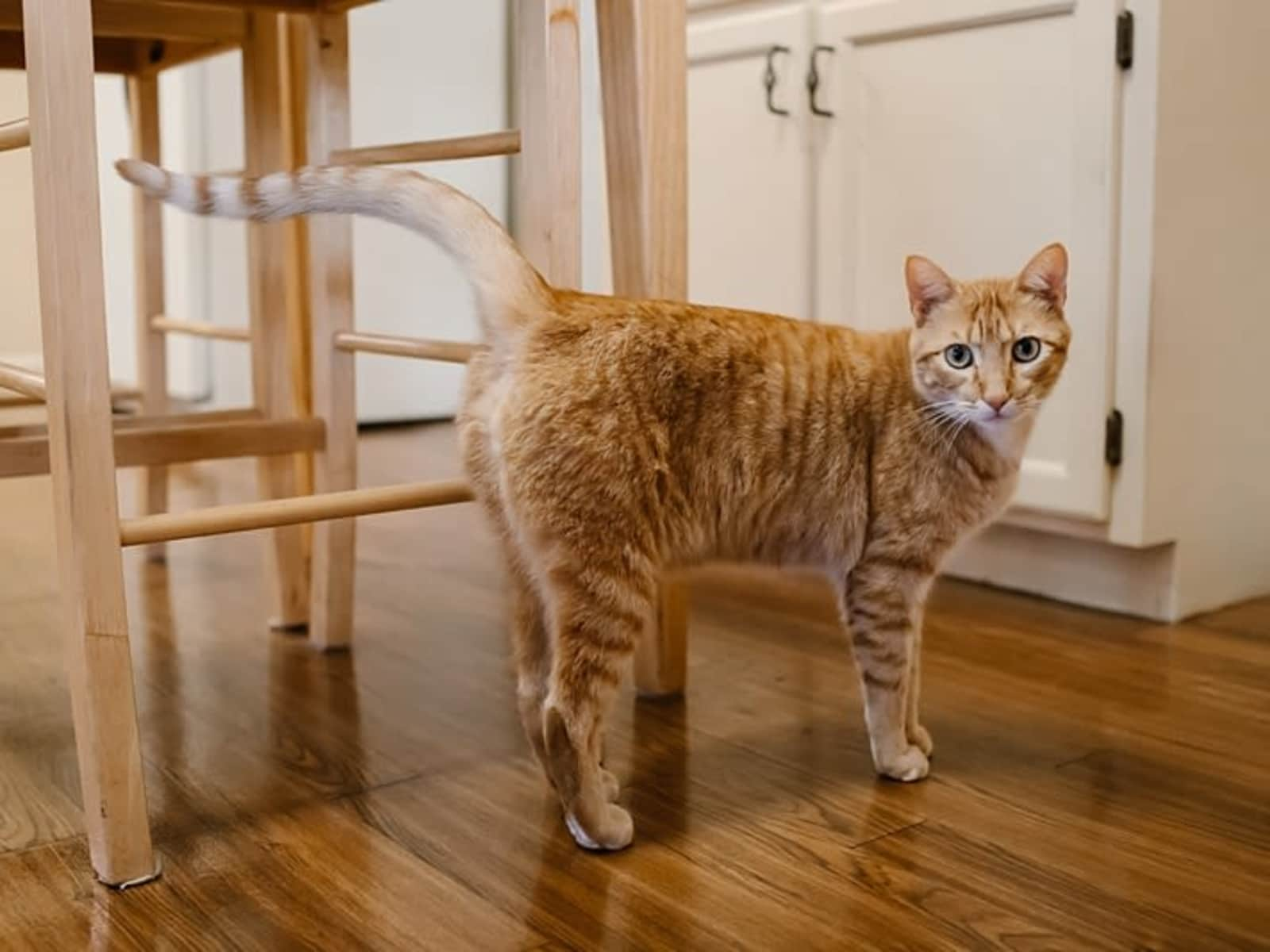 Pets
Cat
Introduction
Mr. Bob has moved to England - Horsham in W. Sussex to be exact.
Mr. Bob (aka BobCat, PussCatBob, or any combination thereof) is seeking a fun, non smoking couple or companion to join him in Horsham. A grateful rescue cat, Bob loves his home and can't wait to show you around. All home tours begin and end in the kitchen where he spends lots of time trying to convince anyone with thumbs to feed him, lest he perish into dust. When he's not zipping around the house chasing his laser light, he loves escorting visitors around the back garden and demonstrating his mouse / shrew / vole catching skills! Anyone afraid of mice need not apply as this can be a daily event!...
After a very traumatic journey and a bit of a rocky start, Bob has settled in wonderfully well - he sleeps on and off during the day and then goes hunting. Which is probably what he's always done, unbeknownst to me as he has always been an outdoor cat! At the moment he is more indoor than out, but he is gradually finding his feet outside and has totally mastered the cat flap. He is still rattled by loud, unusual noises - all part of getting settled. He is now used to the trains that pass by, but will hide in the bed when a new sound startles him. He's a brave boy really! + More info
Our Home & Location
The house is a small two bedroom rental house, which we are staying in temporarily while we house hunt for the perfect location. We haven't even really unpacked but have tried to make sure we have the basic comforts of home! Chair, Bob bed, mummy bed and wine! The house is in a very quiet neighbourhood, a gentle ten minutes walk from the center of this lovely old town. There is a market every Thursday and Saturday, lots of lovely restaurants, grocery stores etc. Transportation is not really essential as everywhere is in walking distance. The main line train station for London and points south is a 19 minute walk away. I work from home so we have a desk, wifi for laptops, ipads and cellphones and we have TV. I must also mention the bedrooms and bathroom are upstairs, so stair climbing ability is a must!
House
High Speed Wifi
City
Countryside
Responsibilities & Pets
Mr. Bob requires little beyond feeding, cleaning the litter tray and keeping things tidy. Bob will tell you he needs to be fed approximately seven times a day but don't believe him. Regular feeding, cuddling and the occasional toy throwing/laser light playing are all this BobCat really needs.
Cat: PusscatBob is 5 years old
Upcoming sitters
November 2018 | Elizabeth
---
Previous sitters