Chameleon near Brighton South England
Burgess Hill, United Kingdom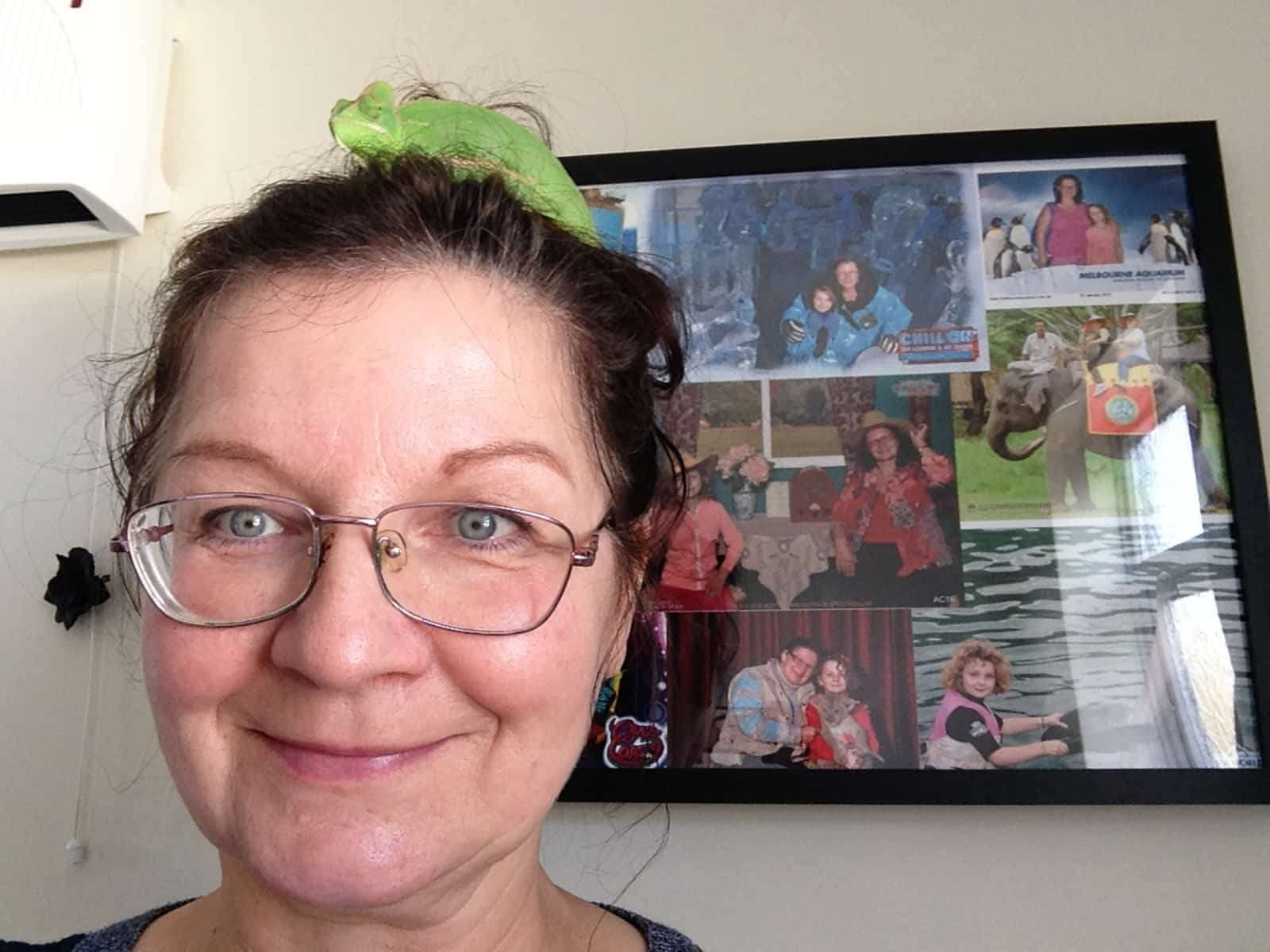 Pets
1 Reptile
Introduction
Hi! We are house-sitters ourselves and love travelling. We just decided to get a pet of our own (now, in March 2018), a baby chameleon girl and will need a reliable person or couple or family to look after her during the local school holidays, while we will travel to enjoy other people's pets. I am a professional translator, single mum of a 15 year old girl, and we are new to our UK neighbourhood, having lived in Australia for the last 17 years.
Our Home & Location
We are renting a 2 bedroom unit in a six-unit building, on the first floor (no lift), with a balcony overlooking an old church and a nice park with lots of sporting facilities such as tennis courts, skate park, fitness trail, and cricket grounds. The town centre is right behind the church! It is just 5 minutes walk to all the shops and restaurants, and 15 minutes walk to the train station. The train will bring you to the bustling seaside city of Brighton within 15 minutes and to the history-rich London CBD within an hour. If you come by car you will have a dedicated car parking spot for residents only. Our unit is stylishly equipped with all new furniture, features two double bedrooms, shower over bath, living room with TV with Netflix, unlimited high-speed Internet, and a fully equipped large kitchen. Burgess Hill has a cinema, 52 restaurants and a little theatre. It features a variety of walking paths and a lovely landscape. Our home is cosy and invites to work on your computer or watch TV or cook delicious dishes. It is up to you!
Apartment
High Speed Wifi
Family-friendly
Beach
City
Countryside
Responsibilities & Pets
Lizzie is still a baby and needs feeding twice a day. She eats live food, so you must not be squeamish about touching live bugs, crickets and worms! And of course, please don't let them escape into our living area. ;( You will need to spray water on the plants in Lizzie's vivarium twice a day, as chameleons don't drink from bowls, but lick water drops from leaves. It is important to check the temperature and turn on and off the heat lamp as needed. And keep the vivarium clean. You can also let Lizzie go for walk on your arm and around the house, but always under supervision only. Your duties around our Lizzie will take only about 10 minutes in the morning and 10 minutes in the evening. The remaining time is for your leisure! :) Other duties: Please water the plants (just a few hardy ones) and keep our home tidy. No loud parties please and be considerate towards our neighbours.