Beautiful Teesdale Farmhouse
Cotherstone, United Kingdom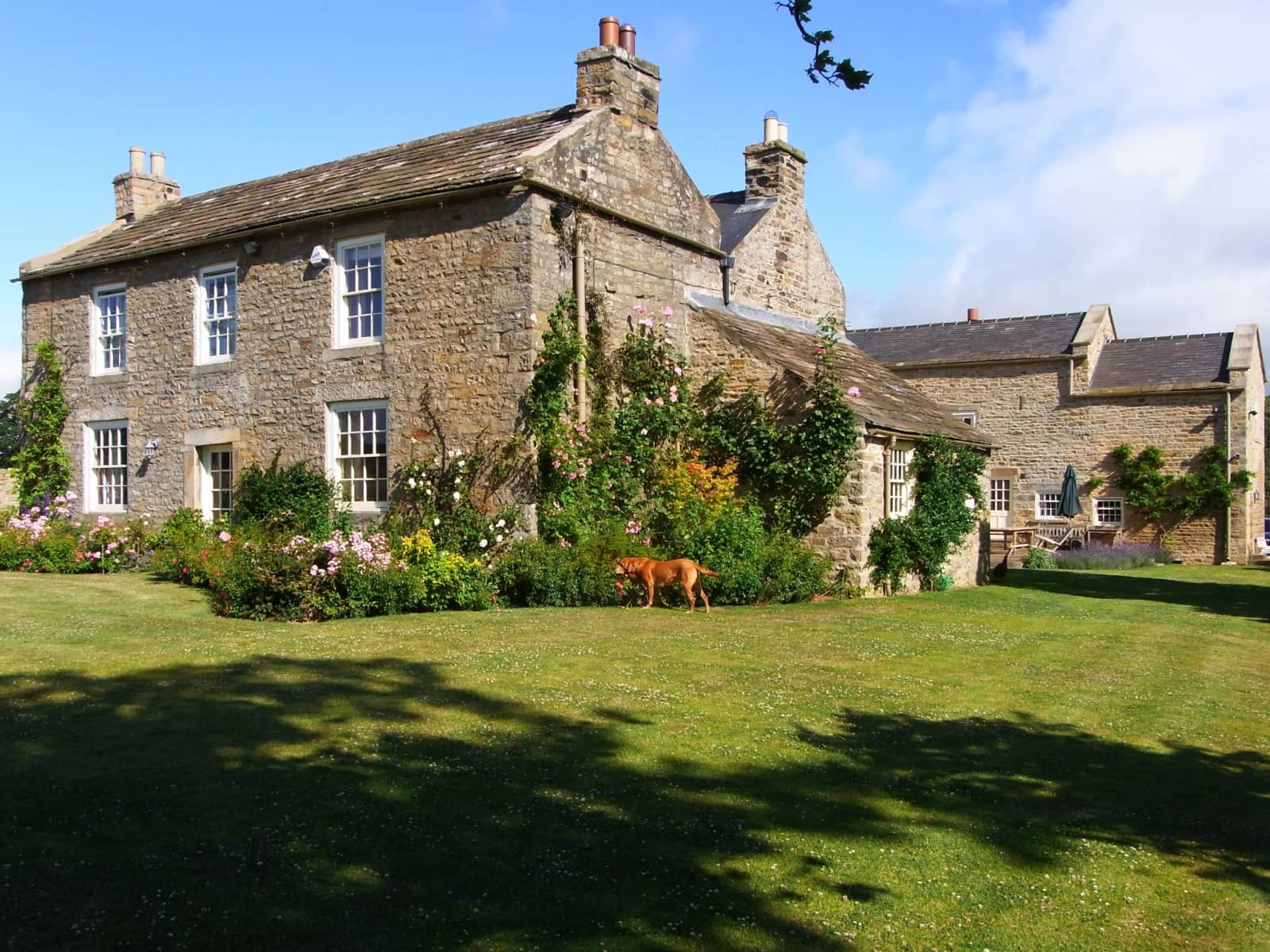 Pets
Dogs
Poultry
Farm animal
Introduction
Hi, My name is Lucy, I am married to Adrian and we have 1 son, Nick. We live in an isolated farmhouse in beautiful Teesdale, County Durham. We have 20 or so chickens, 3 dogs and 2 pigs. I run an online knitwear business, specialising in hand knitted shooting socks.
Our Home & Location
We live about 3/4 mile outside Cotherstone village, 10 minutes from Barnard Castle, in County Durham. Our house is quite isolated, we have no neighbours except sheep and cattle - it isn't a great location if you don't have a car, but if you don't mind a walk, it's about 15 minutes into the village which has a good shop, and a pub with excellent food. We are just above the river Tees and have a stretch of the river with fishing and a bbq. There are lots of lovely walks, you can also walk to Barnard Castle in about 40 minutes. It's a market town with good shops, transport links and the Bowes Museum. There is lots to see and do around here, the Durham dales are popular tourist destination. Our house is partly single storey and partly 2 storey. The kitchen has a 4 oven Aga, a squishy sofa and a big tv. We have open fires in the kitchen, and in the sitting room. All the bedrooms have their own bathroom.
House
Sitters need a car
Basic Wifi
Countryside
Responsibilities & Pets
The dogs need feeding once a day. Barney is very arthritic and needs pills daily. He does not go for walks. The other two need some sort of exercise or they will drive you mad! The chickens need locking up every night (or they will be eaten) and letting out again in the morning, and need food and water every day. The pigs need feeding twice a day, morning and evening and their water trough filling. The pots and the vegetable garden need watering if it's not raining! I reckon it's 20 minutes in the mornings and an hour or so in the evening, including watering.
Poultry: Anywhere between 10 and 20 chickens, depending on the time of year. Some large fowl and some booted bantams!
Farm animal: Pigs, 2 pigs, called Mildred and Bertha. They are very friendly and love a good ear scratch. They can be pushy if you have food (or they think you should have). They weigh approx 115 kg each!
Dog(s): Barney is 13 years old, Mango is 6 years old, Whoopi is 4 years old
Previous sitters