Pet Sitter Required for Dog, Hens & Ducks in Beautiful Rural Cheshire.
Nantwich, United Kingdom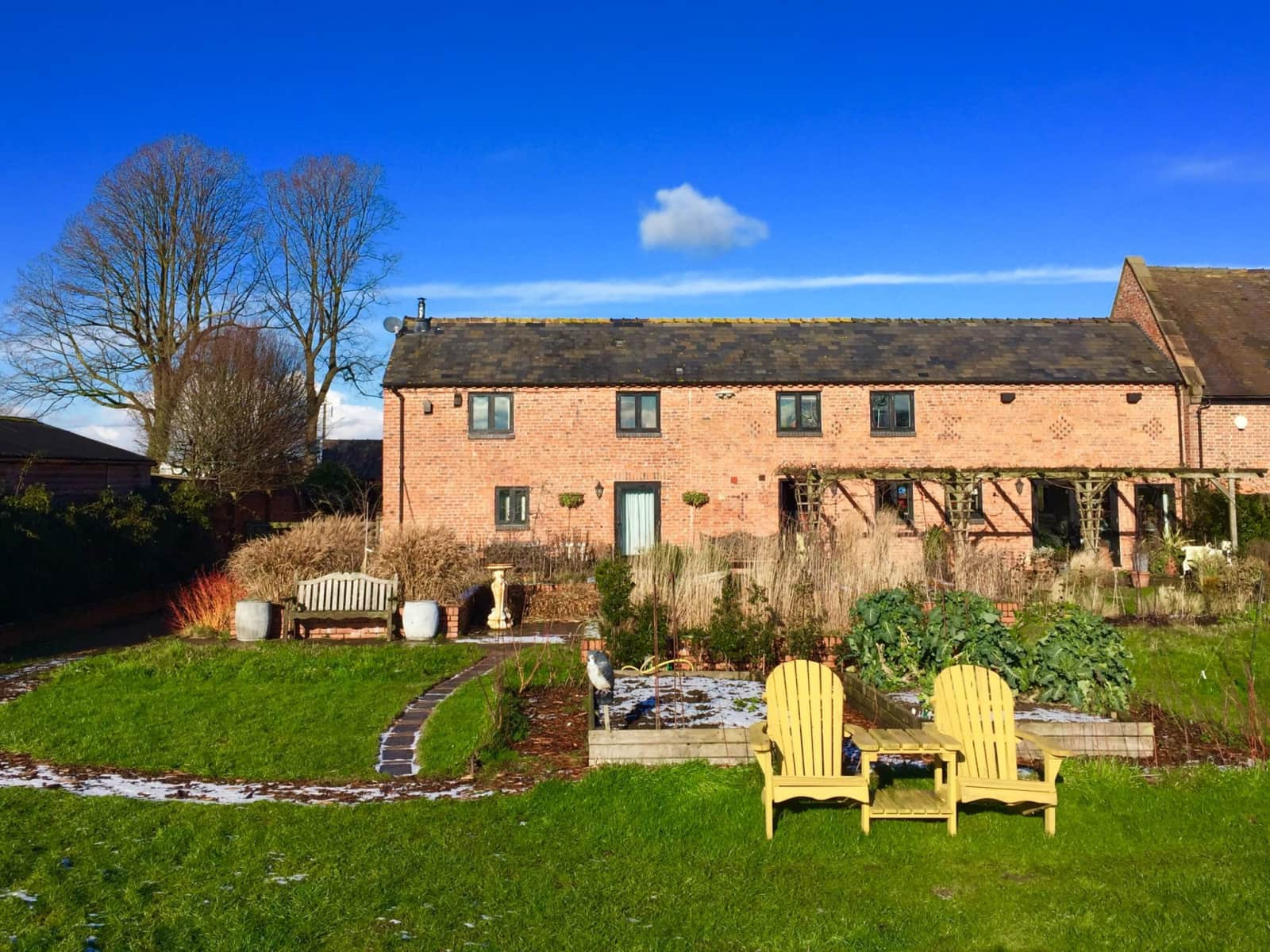 Pets
Dog
Fish
Poultry
Introduction
We are a couple in our 40's (both called Andrew- doctor and teacher) looking for a house sitter this summer to look after our 3 1/2 year old Scottish Deerhound, Fairfax as well as our home and garden while we are on holiday. We also have a few hens and muscovy ducks which live in an electric fenced enclosure in our paddock.
We are situated in a rural location about 3 miles outside of Nantwich, Cheshire.
Our Home & Location
Our home is a 3 bedroom barn conversion at the end of a row of 4 attached barns/ dairy dating back to the 19th century. Our neighbours are nice and it's a quiet neighbourhood. The house is very comfortable with an open plan kitchen/ dining/ sitting room, utility room, hallway, WC and another separate living room downstairs and upstairs we have 3 bedrooms, 2 ensuite shower rooms, study and a family bathroom. Outside the back garden and patio are south facing and we have an adjoining paddock extending from the back garden. At the front we have a small orchard, garage and private parking area. The house overlooks open countryside front and back. We have WiFi and satellite TV.
House sitters would have the use of the entire house and would sleep in the guest suite which has a kingsize bed and ensuite shower room, there is a separate bathroom if you prefer baths. There is also a second guest bedroom without an ensuite if required....
The property is set back from a relatively quiet lane and there is lots of parking in the yard at the front of the house.
We live in a very rural area just less than 3 miles west of Nantwich and 6 miles from Crewe. The area is typical Cheshire dairy country, very flat and has fantastic open skies.
A car is necessary due to the fairly remote location.
Nearby is the pretty and historic market town of Nantwich (all amenities) and Chester is about 45 mins drive away.
We are a short walk down the lane to the Llangollen canal (dog walks), Cholmondelay Castle is a 10 minute drive away and the Peckforton Hills are a 15 minute drive away. They are a number of nice restaurants/pubs nearby.
The Potteries, North Wales, Shropshire, Manchester and Liverpool are all easily accessible either by car or train (train stations in Crewe or Nantwich) for day trips. + More info
House
Sitters need a car
Basic Wifi
Countryside
Responsibilities & Pets
The main reason we want house/pet sitters is to look after our male Scottish Deerhound, Fairfax. He will be 3 1/2 years old in August 2019 so is still a relatively young dog. He is neutered. We would rather he could stay at home than go to kennels; he will be getting his holiday at the end of August with us in Scotland for a week!
Deerhounds are classified as a giant breed of dog, a bit like a large shaggy greyhound. He is good natured, friendly with other dogs, pretty well behaved, he walks to heel nicely on a harness or lead and collar (at least he does with us) and as long as he gets about 30 to 45 minutes of walking along the canal at least once a day and the option of a run and play in the paddock afterwards day he spends most of the rest of his time asleep on a sofa, leaving you to get in with whatever you like! Deerhounds are also like greyhounds in that they are pretty low key in the house once they reach adulthood and don't need as much exercise as people think. He can be left alone for up to 8 hours a day if necessary and is house trained....
We can arrange for our dog walker to walk Fairfax on week days if you prefer while you are staying.
Despite their size Deerhounds can be a bit wary of new things and people and are sensitive souls so we would be looking for calm, quiet individuals who will let him stick to his routine and not fuss him too much. Deerhounds are sight hounds and love chasing things so he can only be let off the lead in our paddock and not on walks on the canal. Because of Fairfax's size the house sit is more suited to adults without children.
We did have two older deerhounds and 3 cats but they all passed away, so it's just Fairfax for now.
The ducks and hens live in the paddock and need feeding and watering daily, eggs collecting and cleaning out once a week. They are in an electric fence enclosure; the hens put themselves to roost and generally the ducks prefer to sleep outside, the electric fence keeps foxes out.
We have a tropical fish tank and you will have to feed the fish once a day, no other care required.
We have a lovely garden and there might be a few containers and hanging baskets to water though most are on an automatic watering system and a small back lawn to mow once a week (takes about 15mins). You are welcome to mow the paddock if you like but that is not obligatory since it's quite a job.
We have friendly neighbours if there are any problems. + More info
Poultry: Chickens, Ducks, The ducks are Muscovy ducks and the hens mixed hybrid ones and bantams. There are 5 ducks and one drake, 4 hens and 1 bantam. They are quite tame.
Fish: Indoors, Tropical freshwater aquarium, various types.
Dog: Fairfax is 3 years old (Scottish Deerhound)