Sarah and Warrick
Hursley, United Kingdom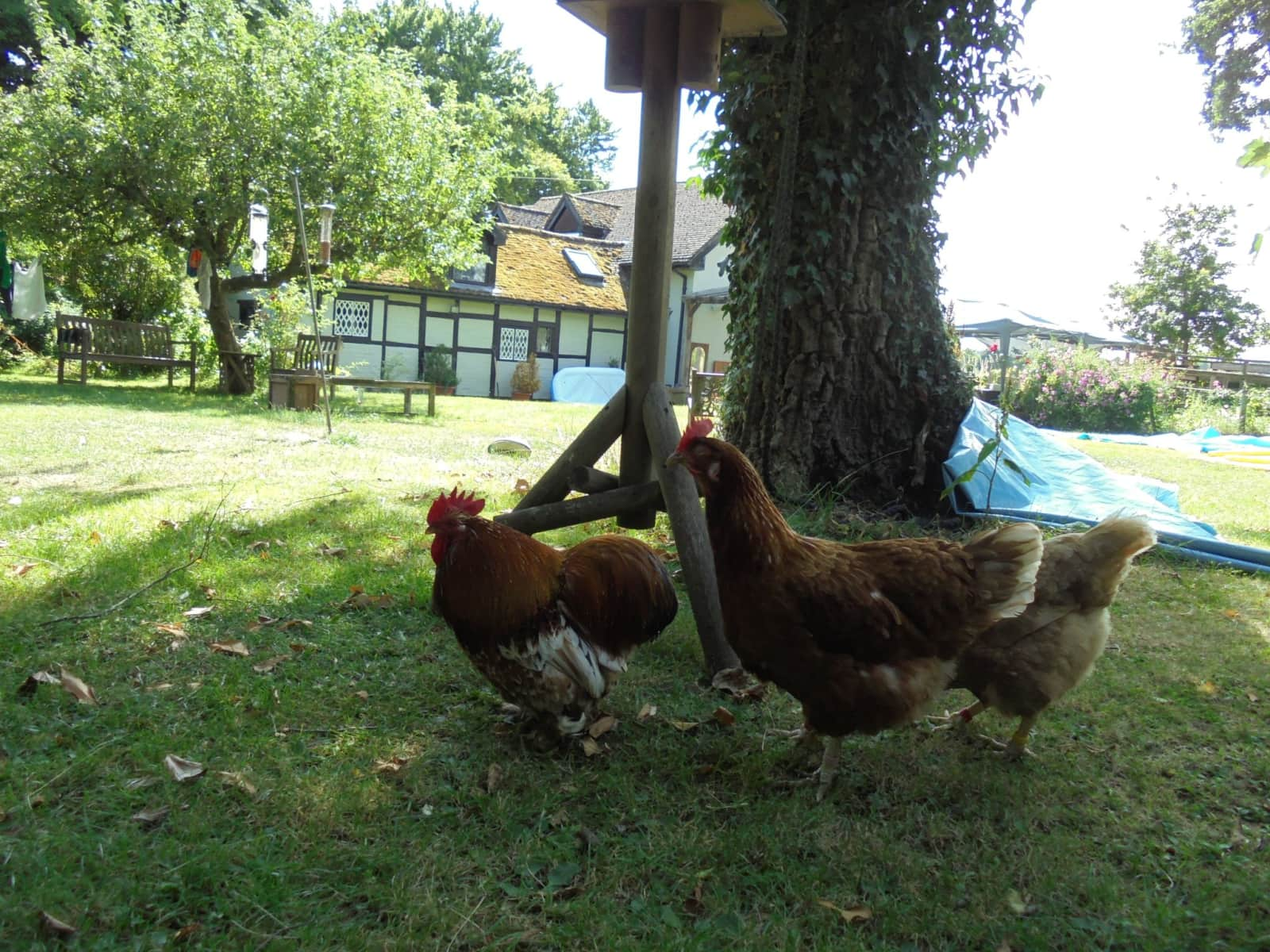 Pets
Dogs
Cats
Fish
Poultry
Small pets
Introduction
Sarah and Myself have 2 boys and live at Bunstead Lane, a short walk to the east of the village of Hursley. I (Warrick) work full time running my own textile business in Ringwood . We have lots of animals, most who are rescue - either from the RSPCA or the Hen Welfare Trust - all that need maybe a little more TLC than the the average pet!! Our regular sitter has had a work accident and is currently in hospital and recovery means he will be unable to look after our animals in the near future. We are therefore looking for a very capable person/couple to look after our menagerie!
Our Home & Location
We live in a 4 bedroom cottage with approx 1 acre of land just outside the village of Hursley in between Winchester and Romsey. The village has a shop a butcher and two pubs within about 1/4 mile walk. It would be ideal if the house sitter has their own transport.
House
Sitters need a car
Basic Wifi
Family-friendly
Countryside
Responsibilities & Pets
Dogs would need to be walked, and Scruffy needs medication - only in his food. Poultry and small animals will need a degree of cleaning out during the week depending on how dirty they get! Guinea pigs will need cleaning and if the weather good putting in their outside run. Cats will need litter changed (they are kept in at night because of local traffic) other information will be given nearer the time - everything will be in our notes as some of the rescue animals may need a little bit of extra care.
Poultry: Chickens, Ducks, 20 rescue chickens (2 cockerels) 5 ducks RSPCA rescue
Small pet(s): Liquorice is 7 years old, nibbles is 8 years old, toffee is 4 years old, mummy pig is 2 years old, rolo is 2 years old
Cat(s): Vader is 1 year old, Missy is 1 year old
Dog(s): Noodle is 12 years old (Labradoodle), Scruff is 6 years old (Labradoodle), Fred is 2 years old (Pug)
Fish: Indoors, 2 goldfish, 2 small fish