Feeding, cuddling and agreeing with the cat
Shaftesbury, United Kingdom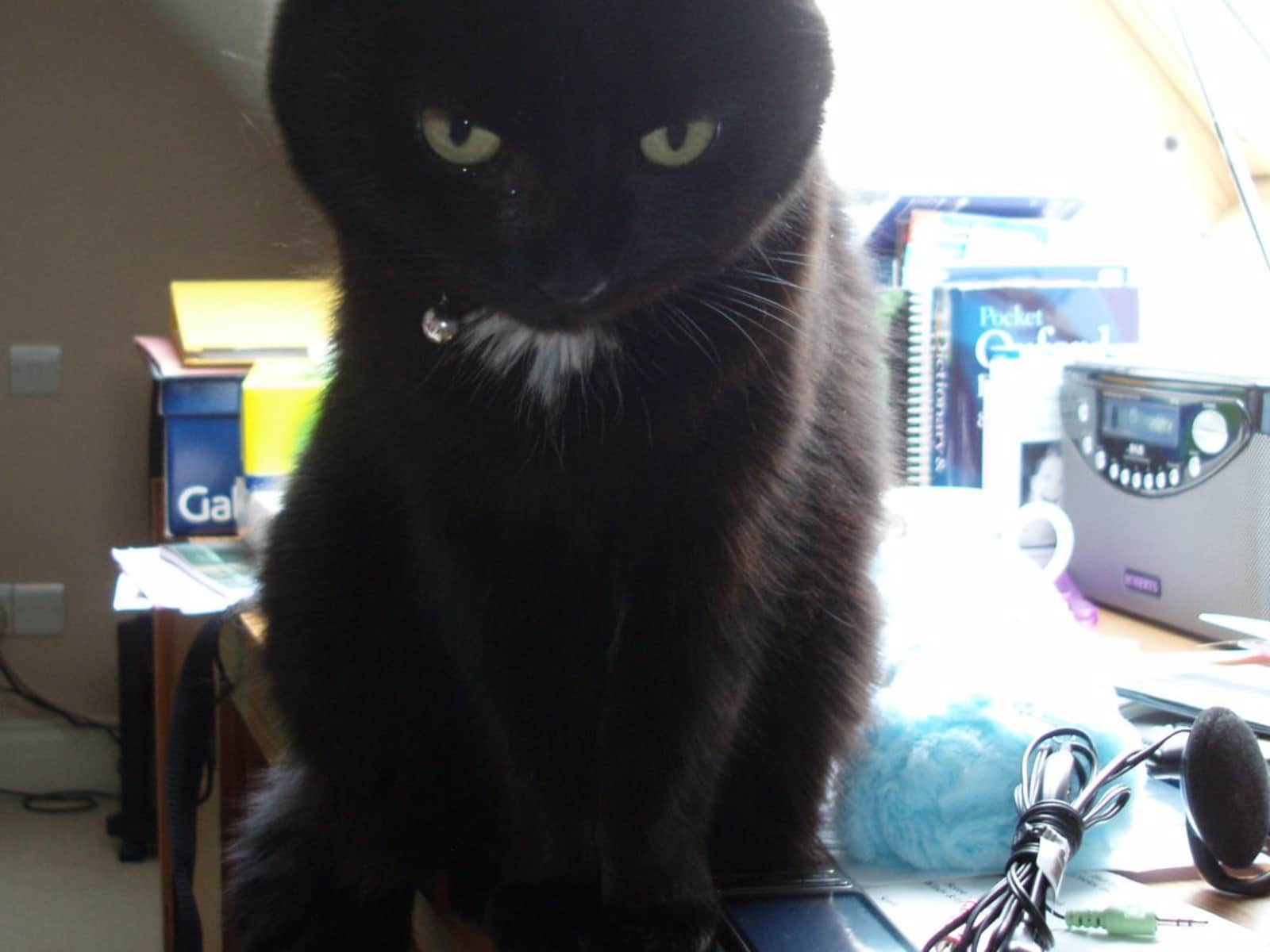 Pets
1 Cat
Introduction
Rocket and I have been together for 7 years and are very fond of each other. She sleeps a lot in various places in the house although mostly my bed and she goes outside only to admire the scenery and poo. She eats biscuit and NO human food. She drinks only water but three bowls are placed round the house and she sometimes likes drinking from a dripping tap. She loves being stroked, likes being picked up and cuddled sometimes, helps with typing and will sit on my lap until I start fidgeting. There is one quirk and that is she has nasal congestion which means two things - her right eye weeps a bit and she can sneeze to wake the dead. Neither of these cause her a problem, but cat snot, after a good old kerchow, needs to be cleared up. She'll wash most of it herself.
I am the wrong side of 70 and have an overly large house which I call my 'Care Home Investment Plan'. Occasionally I like to take a bit of holiday for several days and I want Rocket to have company and love whilst I am away.
Our Home & Location
I live in Gillingham in North Dorset (not Shaftesbury, but not listed on this website) which is an ordinary small town north of Shaftesbury. Great train links and close to A303. We are surrounded by pleasant countryside with plenty of walking opportunities, National Trust properties and stacks of history. The seaside is about 1 hour 30 mins away, depending on where you choose to go. Beautiful cities like Salisbury, Wells and Bath are within easy striking distance. There is a Leisure Centre in the town with a swimming pool and there are assorted supermarkets and cafes. Stuff goes on at weekends.
The house is modern with four bedroooms, two ensuite bathrooms and one family bathroom. The garden is largish with a pond and a hottub, which you would be welcome to use. Photos to follow when I've taken some!
House
Sitters need a car
Basic Wifi
Family-friendly
Countryside
Responsibilities & Pets
Feeding and looking after Rocket according to her demands; filling the bird feeders and bird bath; keeping the house safe by locking up when going out and at night. Plus, living in and enjoying the house and what it has to offer; sleeping well; keeping the place clean and tidy; enjoying the surrounding countryside and tourist spots or quiet walks or whatever takes the fancy.
Cat: Rocket is 12 years old