Yorkshire Dales 1 bedroom cottage + Labrador sitter
Gammersgill, United Kingdom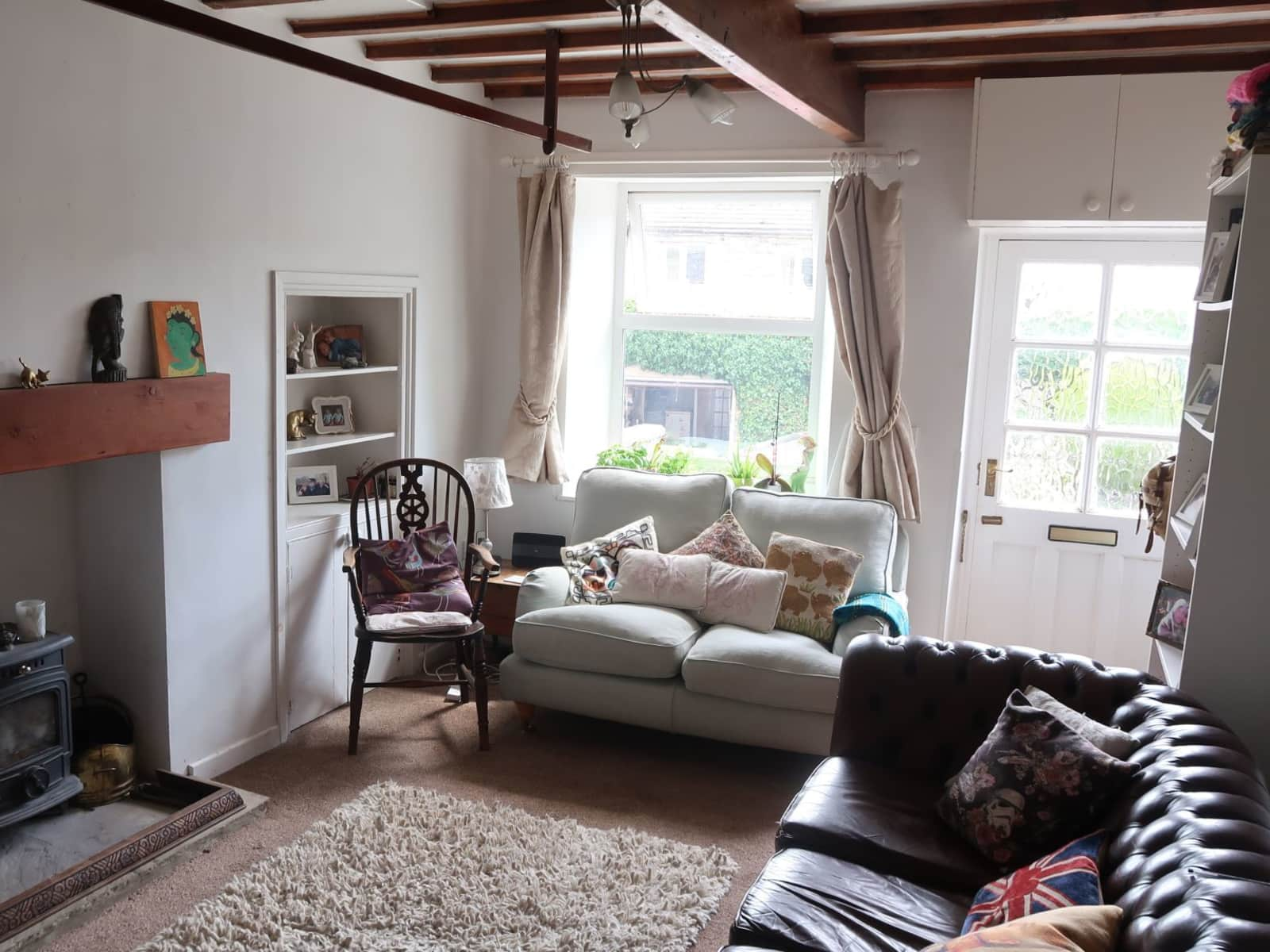 Pets
Dog
Introduction
Hi we are Jen and Mike Holmes, I (Jen) work as a coach and online entrepreneur and my husband Mike is a voice actor for video games, we both work from home. We are seeking a housesitter as we are headed over to Spain from 6th to 17th of September. As an ex-Londoner I am grateful to be in such a beautiful spot in the Yorkshire Dales! We love the countryside all around where we live and love exploring locally and taking our dog Drake for long walks.
Our Home & Location
We live in "The Forgotten Dale", Coverdale, in the Yorkshire Dales in North Yorkshire. There is beautiful countryside all around, and plenty of pubs to choose from - even one in the village!

Nearby is the market town of Leyburn with shops and pubs/cafes. Also the eccentric attraction The Forbidden Corner, the beautiful Aysgarth Falls, and plenty of countryside walks to keep you occupied....

Within an hour of our home there is the whole of the Yorkshire Dales and all its many attractions (including the nearby Bolton Castle) and stunning scenery, to the south you can visit the beautiful How Stean Gorge, Swinton Park (for the Bivouac - yum coffee), you can also drive to the historic town of Richmond, visit Middleham Castle, or Yorkshire's Best Kept village, West Burton.

There is more than enough to keep you entertained for 10 days. We've been here nearly two years and still find new things to see and do! Note you will need a car for staying in the house (we are taking ours with us), because it is in a remote village with no local transport. The property has very good high-speed internet (we need it as we both work online and from home).

The property itself has one living room, a kitchen, a bathroom, and a bedroom with a kingsize bed. There is a yard out front with a picnic bench, and out back also a small yard with views over fields. It would be suited to a single person, or a couple. + More info
House
Sitters need a car
High Speed Wifi
Countryside
Responsibilities & Pets
We will need the house sitter to take Drake out for a 30 minute walk at least once per day, through the village would be fine if you didn't want to go further afield for a walk. Plus all the usual doggy chores, (taking him for a wee/poo in the morning and picking up after him), giving him breakfast and dinner plus any snacks throughout the day. Wees throughout the day when he needs them - we walk him around just outside the house until he goes. He's a well-behaved and friendly dog: he loves other dogs, wants to go and say hello to people, and isn't too barky (unless someone is approaching the house to let you know, or he REALLY wants to get over to say hello to someone!), he does tend to pull on the lead so we use a canny collar so we don't get a stretchy arm!

As far as the house goes, there are no plants outside, a few house plants that need a water, otherwise just keep the house clean and tidy while you're here.
Dog: Drake is 2 years old (Labrador Retriever)