Chicken and dog sitter required for short periods of time.
Plympton, United Kingdom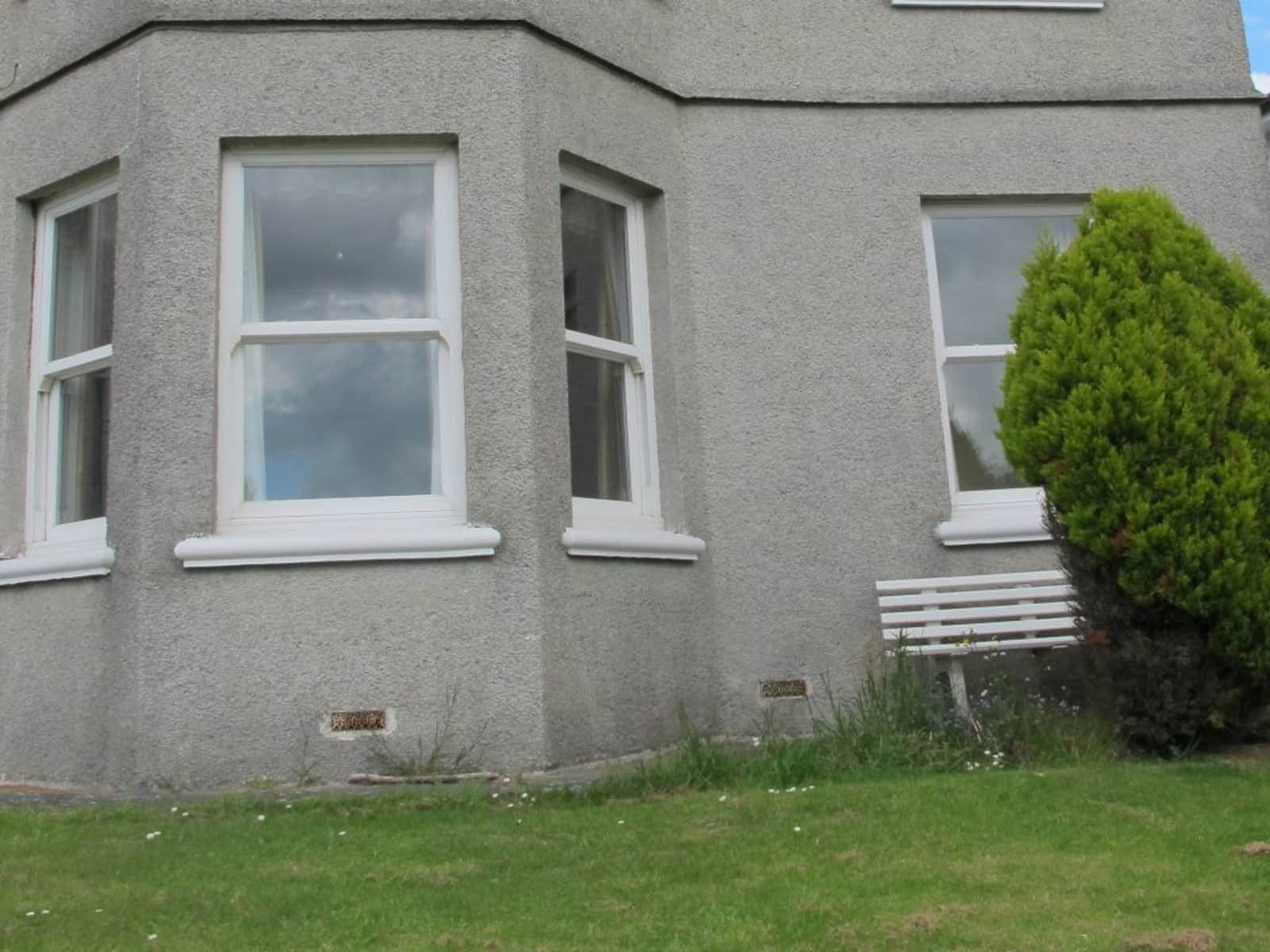 Pets
Dog
Poultry
Introduction
I like to take short (weekends/week-long) breaks occasionally, and prefer, when possible, to have my dog cared for at home, I also have 7 lovely hens, who are incredibly easy to look after (they pretty well look after themselves, but can't deliver their eggs to the kitchen, so need a human to collect them daily!!!
Our Home & Location
I live in the Suburbs of Plymouth (Plympton) - on a relatively quiet street. The house is a typical 1930's semi - quite large and with a large garden, 3 bedrooms. No garage nor drive-way, but there is never, ever a parking problem.It takes 20 minutes or so to the nearest beach by car, 20 minutes to reach Cornwall, and the same to Dartmoor, so in a good location.All the supermarkets you could wish for (Lidl, Co-op, Sainsburys, Tesco) are close by, and there is a shopping street (The Ridgeway) within a 5 minute walk. Plymouth is easily reached by bus (taking 20 minutes) and the buses run every 15 minutes. The stop is a 5 minute walk away.There is Wi-Fi .|Kitchen has a dishwasher, fridge-freezer, etc etc. Downstairs loo as well as upstairs.There is a wood-burner and wood should you wish to use it.It is a lovely home.
House
Basic Wifi
Family-friendly
Beach
City
Countryside
Responsibilities & Pets
Feed Rosie and Morrie once a day! Rosie is the easiest, most friendly little dog, whom I rescued in November, 2018, and she is proving to be a little gem! Probably a cross between a Cairn and a Yorkshire terrier, looks like a small Scottie-dog, and is almost 3 years old. She does like to have human company, and I tend not to leave her for lengthy periods of time, and she is rather a softie for sitting on your lap, or beside you and adores cuddles! Good on the lead, good with people (adores them), good with kids, loves other dogs. She;s really very sociable and a pleasure to be with! She is happy with relatively short walks, but likes to have a longer one when there is the time to do so.
Morrie is a rescued Podenco - a Spanish Hunting dog - he is a gentleman, but rather timid still, as he has been abysmally treated prior to rescue. Well-behaved, but shy, and nervous around other dogs. Trots along with Rosie, although I keep him on the lead, as I am unsure yet how good his recall is. He doesn't;t like long car journeys - but is fine for short distances....
The hens.....they have food and water down which will last them around 3 to four days - and they have an automatic door opener and closer, so get themselves up and put themselves to bed! It is reassuring, though, to have someone around just to be sure that they are safe. Their eggs need collecting daily in the morning, and ideally, I clean their poop up every day, or sometimes every other day, but, for short periods of time it is acceptable to cover the floor of their roost with a layer of clean newspaper daily, and I will clean it on my return. + More info
Poultry: Chickens, Currently 6 hens
Dog: Rosie and Morrie is 4 years old