Lovely Victorian Apartment in South Devon with 2 beautiful and loving lurchers, mother and daughter.
Buckfastleigh, United Kingdom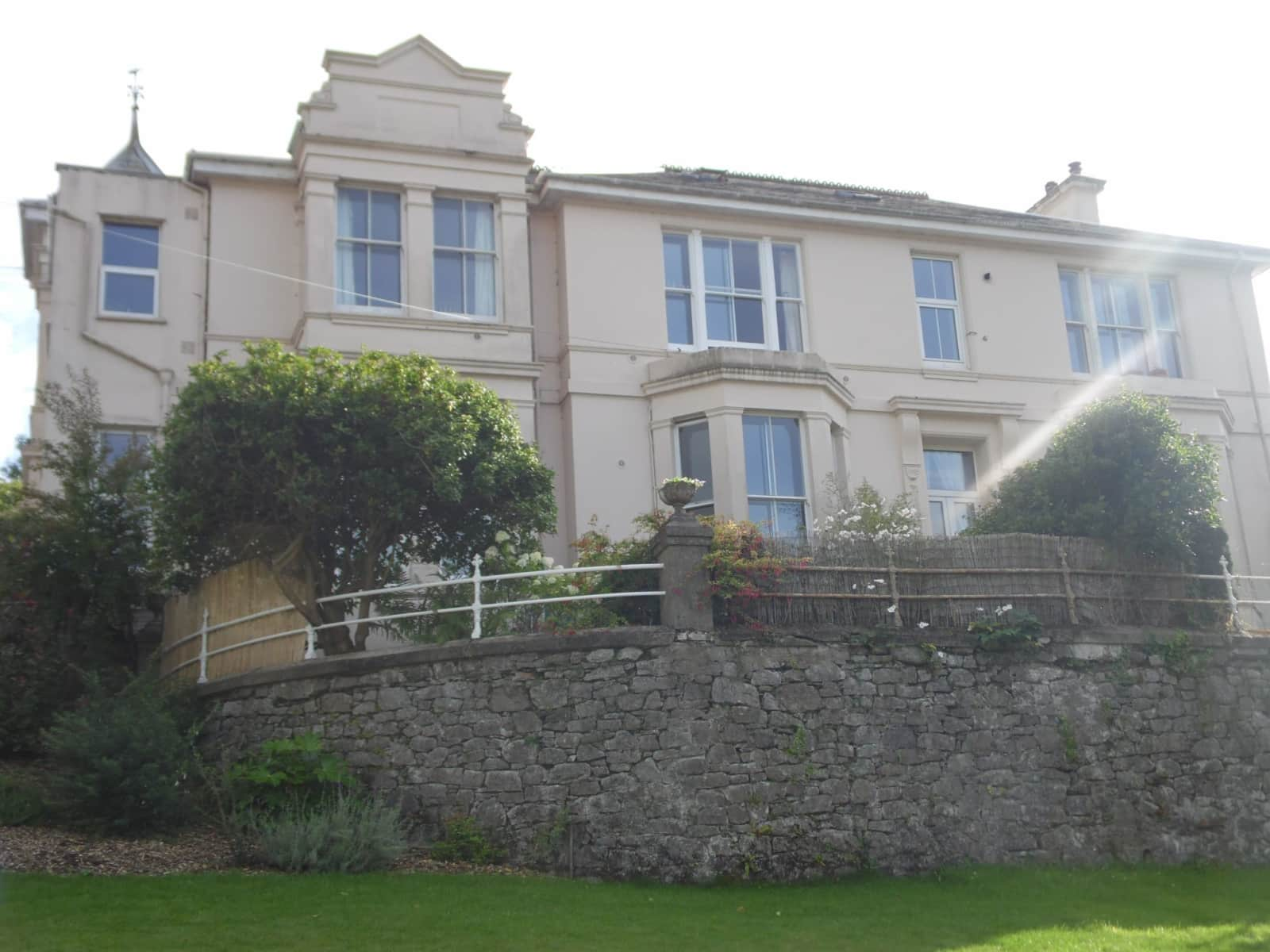 Pets
Dogs
Introduction
Hi i'm a self employed holistic therapist and yoga teacher with a 17 yr old daughter. I love the beautiful Devon countryside with Dartmoor, South Devon coast and Dart valley on our doorstep. I work at some festivals and retreats so there are times that i have to leave my dogs behind which is tricky as they would hate kennels and to be away from home. They love cuddling up in the lounge beside the fire and are happy to chill out with some TLC , as well as enjoying fun walks in the local area.
Our Home & Location
The accommodation is a lovely 2 floor apartment in a beautiful Victorian house. There is a shared hallway into the private apartment, downstairs there are lovely high ceilings and big windows comprising of a nice light kitchen diner, downstairs bathroom, and good size lounge with lovely views of the countryside as well as a spare bedroom.
Upstairs is the attic there are 3 bedrooms, the double with a small low ceiling shower room, a small single and my daughters room which can fit 2 singles. There is a shared terrace and shared and private gardens up above the car park, the private area has grass, shrubs, apple trees, veg patch, little pond, seats, trampoline, hazel trees etc....
The apartment is on the edge of Buckfastleigh just 5 minutes walking to the little high street with pubs, eating place and local shops including a coop. The South Devon team railway with steam trains to Totnes and the otter sanctuary are less than 10 mins walking, the house overlooks the steam railway.
Dartmoor national park is about 20 mins driving a wealth of beauty to explore with wild ponies, rocky Tors, stone circles and hut circles, the magical dart river etc.
Nearby is the incredible south Devon coast with stunning beaches and scenery.
There are buses to local towns and cities from a bus stop just down the road, steam trains to Totnes and regular trains from Totnes to Exeter and plymouth and beyond. + More info
Apartment
Basic Wifi
Family-friendly
Beach
Countryside
Responsibilities & Pets
The two Lurcher dogs will need feeding, watering and walking. They like some dry food for breakfast which i will leave out along with some treats, their water topped up and a walk to do their business and have a little exercise. They enjoy a lunchtime stroll but can last out till the afternoon. Then some supper in the evening and a small walk before bed.
They enjoy strokes, cuddles and sofa time!...
They can go up in the garden with you but need supervising. There are some local walks along the river, around the steam railway grounds and gardens, local fields and walking paths up to the old church and caves. They are best on lead although they can run free in certain enclosed areas. + More info
Dog(s): Lucy is 7 years old, Pie is 3 years old