1 chocolate labrador - 18 months old, recently adopted
Camberley, United Kingdom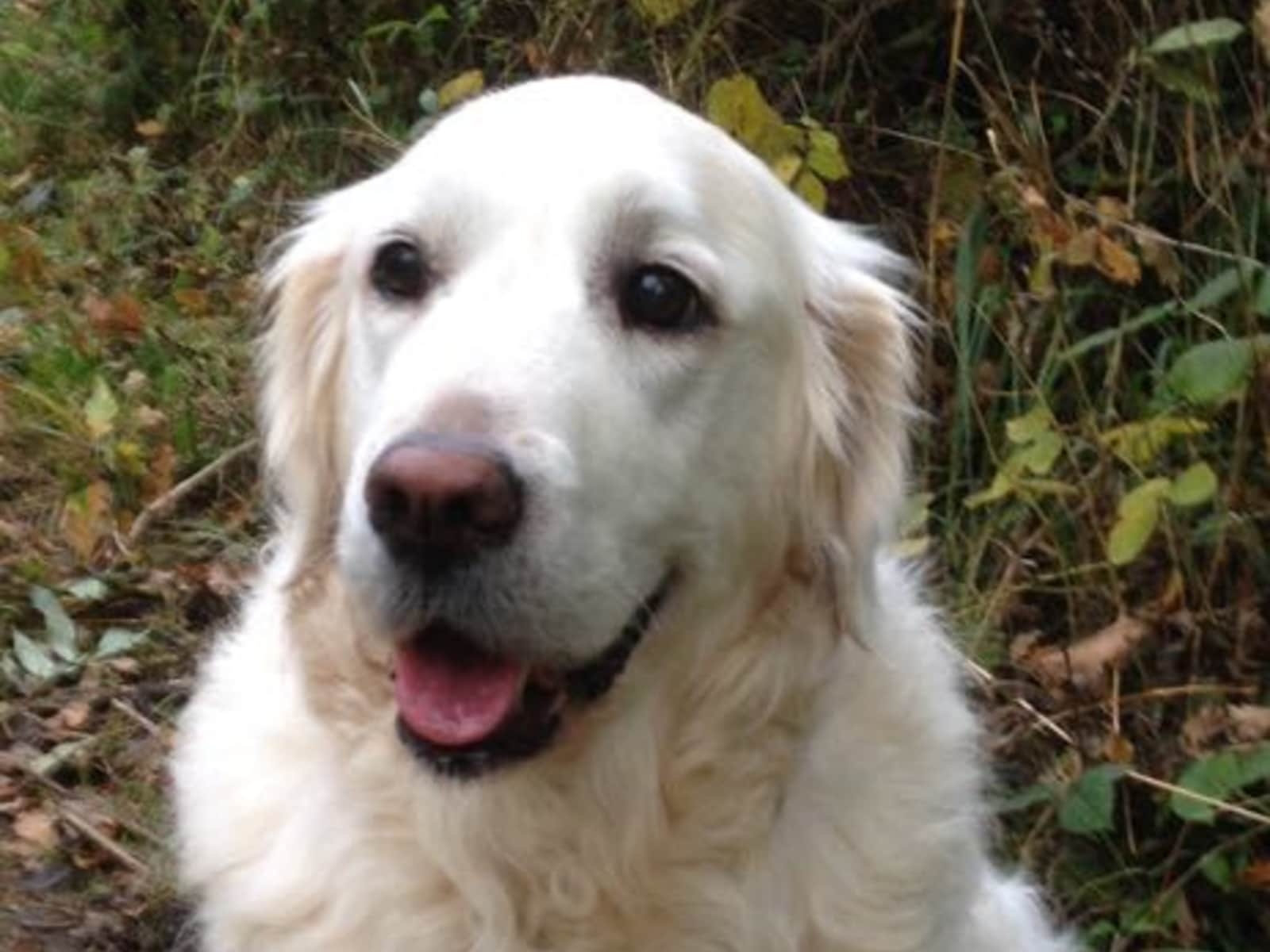 Pets
Dogs
Introduction
My wife and I are planning a holiday 19th to 26th May 2018. We are blessed with 3 x 12 year old golden retriever ladies. They are very sweet, easy going old dears who have a set daily routine which is very important.We are looking for sitter/sitters who understands elderly dog needs, who themselves are calm peaceful dog people who instincivly know what a dog needs. who will look after our home and most importantly our 3 dear friends.
Our Home & Location
We live in a 3 bed semi detached house with a garden that's just big enough. Downstairs has a large lounge and a kitchen diner. This opens out onto the garden. Bathroom is upstairs. Our home is clean and tidy and peaceful. The ladies take their walk ONCE a day for about 40 mins. It's more like a slow sniff round and we let them take their time . The walk route will be shown to you. It's shaded and pleasant. There are shops 10 mins walk away and plenty of options. The neighbours are fine and friendly.
House
Sitters need a car
High Speed Wifi
Countryside
Responsibilities & Pets
The daily care and following the routine that our 3 dear friends follow is of utmost importance.Following a set diet twice a day, obviously with the occasional treat.At most a 40 minute slow walk once a day. Always after meal time at 4.30pm.They rest a lot but love a little game a few times a day. They love being talked to .They love being in the garden or just having the door open. They each have their character but as a trio they are the best of pals.Hoovering is a daily routine and of course cleaning the garden of poo twice a day is a must.We would of course leave a detailed routine for you to follow.Please only peaceful dog lovers no children as our old ladies need calm and loving atmosphere at all times. They do love meeting children but have never lived with them.
Dog(s): Molly is 13 years old, Sherry is 13 years old, Brandy is 13 years old