Friendly and house-proud sitters needed please!
Haslemere, United Kingdom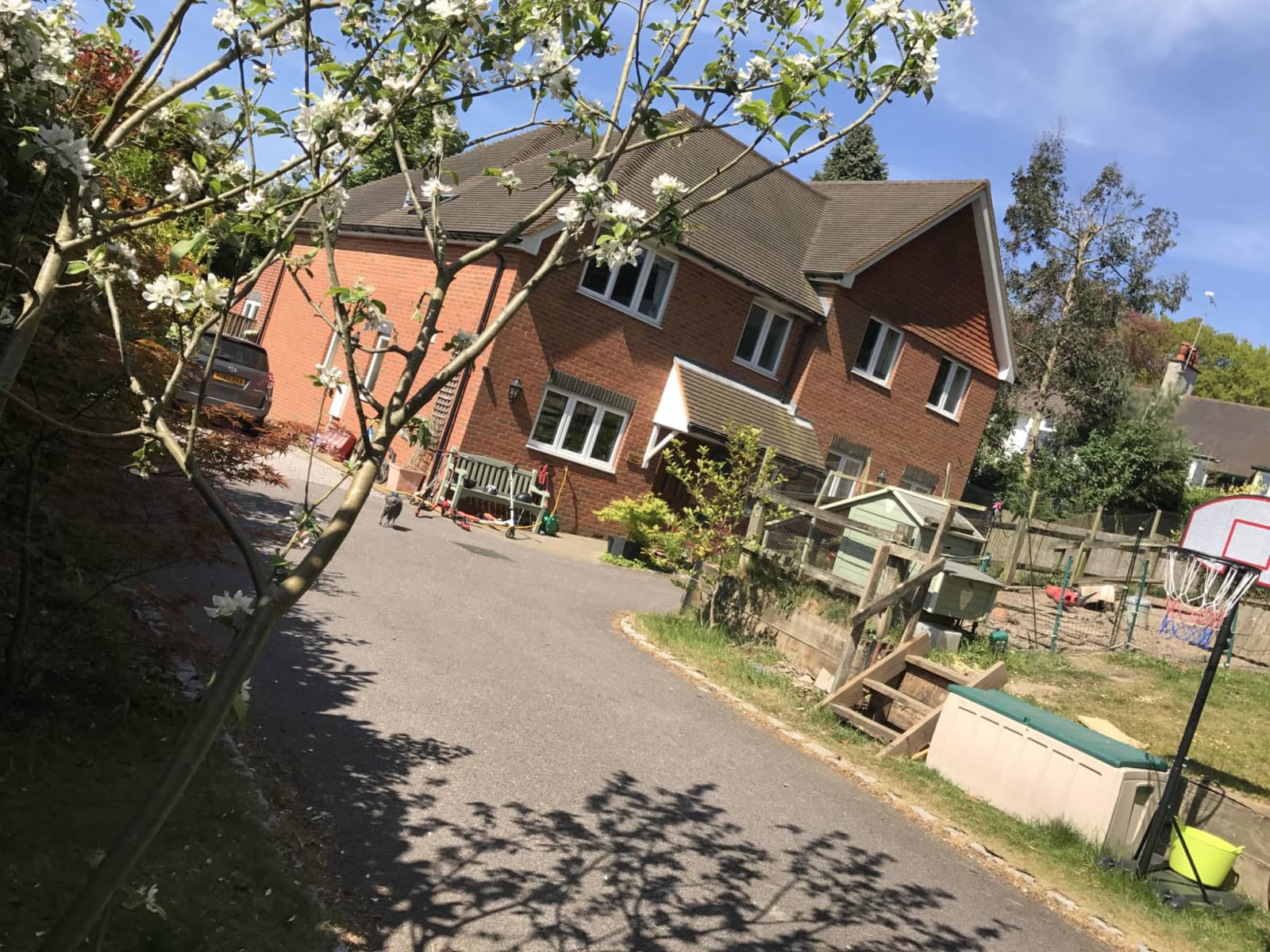 Pets
Cats
Poultry
Small pet
Introduction
We are looking for a sitter to look after our home whilst we are away. We have a menagerie of animals to look after but as it will be winter the garden doesn't need looking after. We have a lovely wood burning stove too and plenty of logs to keep you toasty warm. Hindhead, where we live, is known as Little Switzerland because its so high, and thus we tend to get colder weather than most of the countryside around us. Snow is quite common and very beautiful. Its not a big house but its our home and its our pets' home and we would love someone to look after it all for us. The cats love having people around and whilst they might not necessarily sit on your lap, they sit next to you and love company. I could never put them in a cattery. The chickens too need daily looking after and in particular, shutting away at night to keep the hungry foxes away from them. They produce yummy eggs and a bonus of house sitting would be fresh eggs for you to have.
Our Home & Location
We live in the most beautiful part of the Surrey Hills. Just a short walk from the front door is the Devil's Punch Bowl - an area of outstanding natural beauty. We are a short drive from the South Downs National Park which is great for walking, cycling and exploring. We are surrounded by trees and our house in on a hill so we have lovely sunsets in the evening. The downside is that we are so high, we are often in the clouds!!! It can appear foggy in the Autumn and Winter but its actually low cloud. The village's elevated location also means we often get snow in the winter when other villages around us don't, its very beautiful and you can cosy up by our log burner whilst the snow falls outside. There are many places to go cycling and walking, lots of National Trust properties to explore and the beautiful little town of Haslemere which is packed full of period properties, unique shops and the classic west sussex-style part-hung tiled buildings. Haslemere train station is on the London Waterloo line and its just under an hour to get into central London from here. We are 40 minutes from the coast and the Isle of Wight is easy to reach from Portsmouth (a 35 min drive away). The city of Guildford is just 15 minutes drive up the A3 and is great for shopping, cinema, pubs and restaurants. RHS Wisley is a short drive up the A3 too and is a stunning garden to explore.
The village of Beacon Hill has a park and play ground and a very well-stocked shop for all the daily essentials along with a local butcher and a pizza-delivery shop. We have supermarkets near by too and the village of Grayshott is a 3-minute drive or a 10 minute walk away - it has a lovely pub, cafes, unique shops and a lovely pottery with a gorgeous cafe too. There's so much to do and see around us, its just beautiful but yet so close to London and also Portsmouth and the south coast.
House
Sitters need a car
Disabled access
High Speed Wifi
Family-friendly
Countryside
Responsibilities & Pets
The main responsibility would be to look after the animals and keep the house safe and warm whilst we are away.
The cats need feeding with wet food twice a day (they will tell you when they are hungry!!!) and making sure their water and biscuits are topped up. They have litter trays indoors which need scooping out daily and a change of litter once a week (which we will do as we are away for just one week). They are allowed to go outside and often do, but they are very lazy cats and so will tend to stay in (unless its nice outside, they are fair-weather cats!)...
The chickens need letting out in the morning and shutting away safely at night. They have electric fencing around their run to keep foxes out so the battery needs changing once a week usually. Their food and water needs topping up and a change of shavings once at the weekend will keep them fresh (which again we will do before we go).
Sebbie's little hamsters just need topping up with food occasionally, they quite self sufficient and we will clean them out as well before we go. + More info
Poultry: Chickens, We have five chickens, four warrens and one speckled. They are super friendly (apart from Zara, the Speckled - she was attacked by a fox once and so is very wary but she just keeps away rather than being aggressive. But then she did fight off a fox, so she's our hero chicken!!). The brown ones are inquisitive and very chatty and will follow you about clucking softly.
Small pet: Two dwarf hamsters is 2 years old
Cat(s): Hector is 9 years old, Loki is 4 years old