Small flat, commutable to London, home to one fatty fur boy and me
Woking, United Kingdom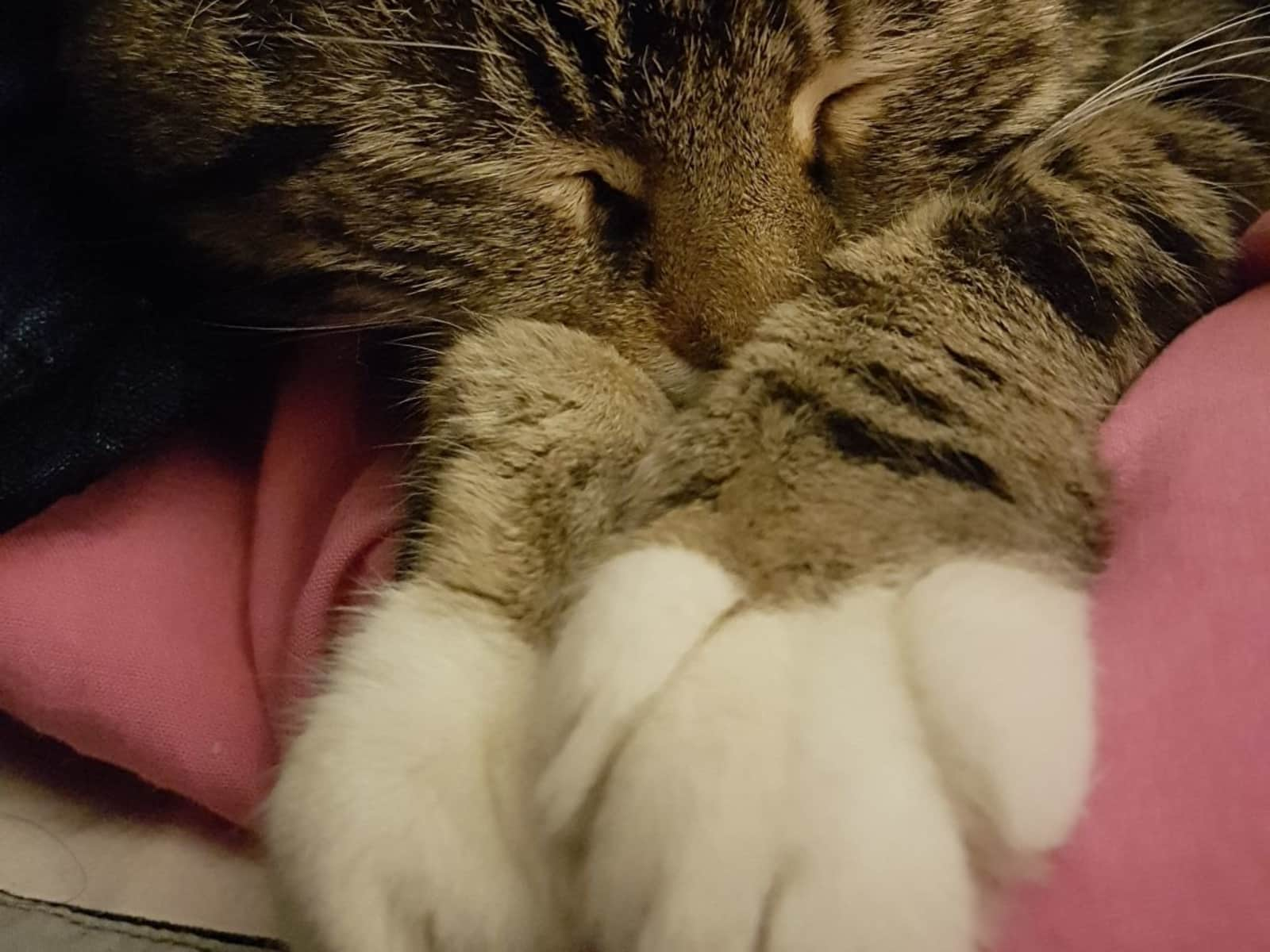 Pets
Cat
Introduction
Hi, I'm Sarah and I have a love of travelling. Also, a love of cats, particularly one cat, Henry, who came to me via a rescue centre in 2009. I've always been conscious that the two don't go together too well at times and he has had various excursions to either catteries, or to family or he's had my friends come and live with him. It would be nice for him to stay put in a location he knows best and he's had other people look after him in the past, and he's now happy to hang out, and be sociable as a result.

When I'm not travelling I am a coach, working with mid-career men and women who want to figure out their 'What Next' in life.
Our Home & Location
I live in a one bedroom first floor flat, with a separate two outdoor areas, so when the weather is warm there's space to sit outside.

Old Woking is a 25min walk to the train station, and then it's a 20min run to London Waterloo. Otherwise we are close to the Surrey Hills, the nearby canal and lots of outdoor greenery. It's convenient for Heathrow / Gatwick either by car or coach (Heathrow), or train (Gatwick)....

I'm really lucky to live in a courtyard space that has 5 neighbours, all of whom are friendly and helpful. The kind of place you can go out and accidentally leave the front door open all day, and come back to find everything is where you've left it....not that I'd recommend it. + More info
Apartment
Basic Wifi
Countryside
Responsibilities & Pets
You'd need to feed the boy. He goes outside to the loo, so no litter boxes need changing. He does have a couple of conditions, namely calici, which causes him to have weird coughing fits at times but it doesn't require a vet visit. He also might be thirsty so maintaining water in the bath and around in a couple of locations is a must.
Cat: Henry is 11 years old
Upcoming sitters
November 2018 | Jamila
---
Previous sitters