Farnham Oasis with 2 beloved dogs !
Farnham, United Kingdom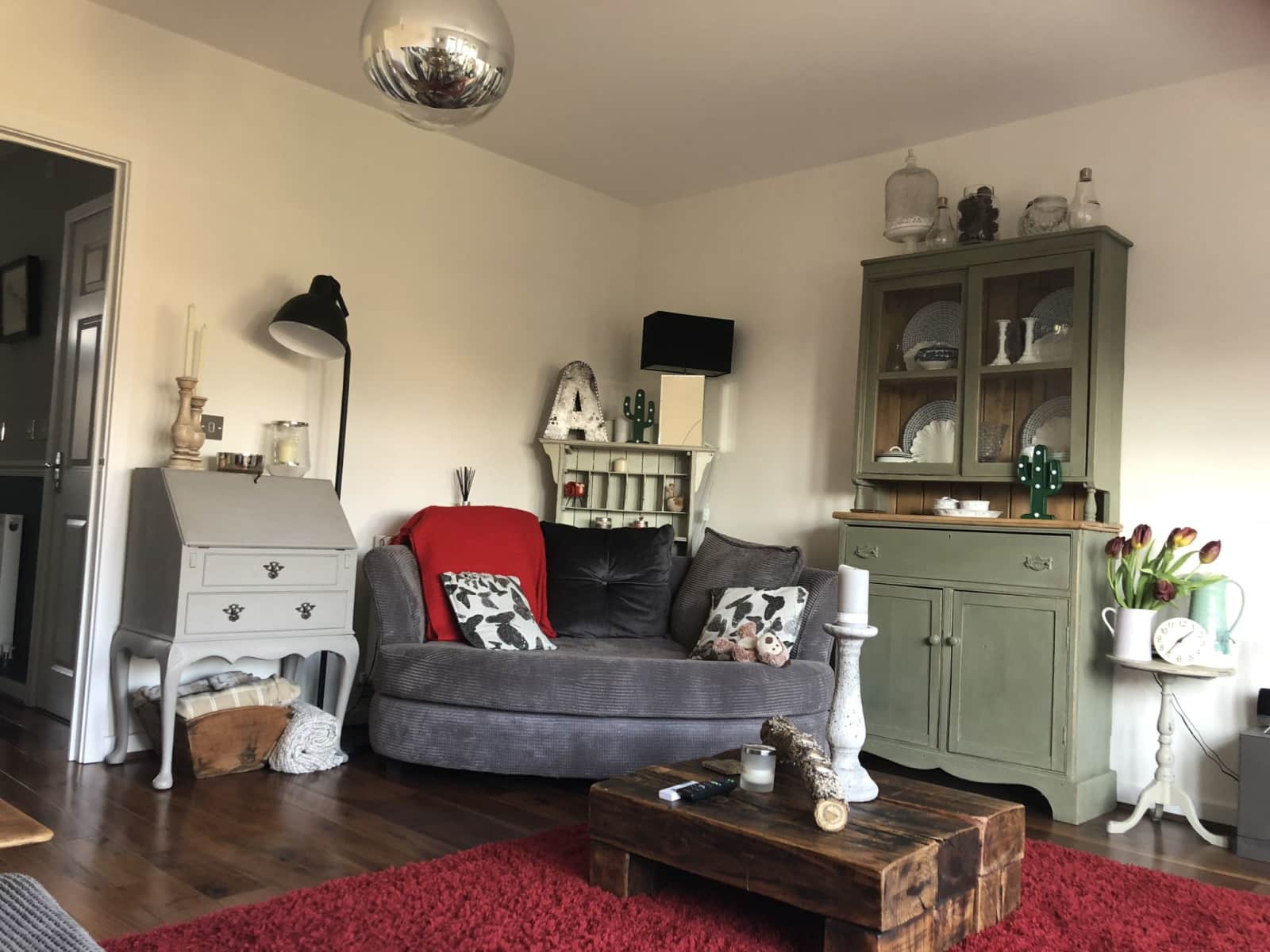 Pets
Dogs
Introduction
Hi - I'm a single mum to 2 amazing little dogs whom I love dearly; I work in the Telecommunications industry and they've just requested I travel for work so have upcoming trips to Europe; India and the Philippines. Whilst the travel aspect excites me what matters most to me in the world is looking after Mollie and Lulu. I've never put them in kennels and I couldn't. They love company and are the dearest little dogs ever; Mollie is not a typical JRT; she's loving, feisty, funny and adores Lulu whose 13 and a Bichon and the most laid back dog ever. Mollie loves walks and running after balls and Lulu is happy sniffing and pottering! I need to leave them with someone I feel safe with but in their own surroundings so they're happy. They are both VERY social and loving little dogs and I guarantee you'll adore them!
Our Home & Location
I live in a really stunning 3 floor townhouse; its 3yrs old with a front and rear garden, parking for 2 cars and a garage. Ground floor is the kitchen, cloakroom and large lounge with patio doors onto the garden. Middle floor is 2 very large bedrooms (1 is a study with a sofa bed) a family bathroom (with bath and shower) and then a large bedroom for guests with a king size bed and double wardrobes. Third floor is master bedroom with shower room and walk in wardrobe.The rear garden is totally dog safe, shingled with decking, a secluded (small) sunny space with chairs and a table. Farnham is a beautiful town, I love it, we have a monthly farmers market and theres buses every few mins if you don't want to walk the 10 mins into town. Opposite is the vets and Farnham Park which is beautiful and HUGE! A few mins drive away is a massive Sainsburys but in Farnham there is also a local Sainsburys, a lovely Waitrose and a Lidl, plus copious restaurants and coffee shops!The house is easy to maintain but I also have a cleaner who comes fortnightly and would keep this service whilst I travel if that's okay with my sitters!
House
Car included
Disabled access
High Speed Wifi
Family-friendly
Countryside
Responsibilities & Pets
Mollie would walk as much as possible so one walk a day is great for her but if you're active then feel free to wear my little munchkin out!Lulu is getting on; she LOVES sniffing and being out and has great energy but cant walk as far so a drive to the park is good and then she'll wander for ages, neither need to be on a lead (unless walking to the park).House, because its new, is easy to maintain and I have the cleaner so nothing much needs doing, just keep it tidy!Garden is easy to maintain; there are some pots which would need watering but its simple!Rubbish is collected every Tuesday; alternate weeks for blue bin (recyclable) and black bin (everything else); small food bin is collected weekly. Just wheel the bins out on a Monday night (actually my wonderful neighbor at # 7 alternates with me to take out and then I bring both ours back!)
Dog(s): Mollie is 2 years old (Jack Russell Terrier), Lulu is 13 years old (Bichon Frise)