we are looking for a couple or an individual who enjoys spending time outdoors. However, most important is someone who will enjoy all our friendly happy animals dogs and cats as well as our farm animals consisting of Alpacas, Goats, Sheep and chickens who like the hands on approach and plenty of attention! Please note we would not be happy for people to bring their own animals here as it would not work with our house animals, particularly the cats.
Haslemere, United Kingdom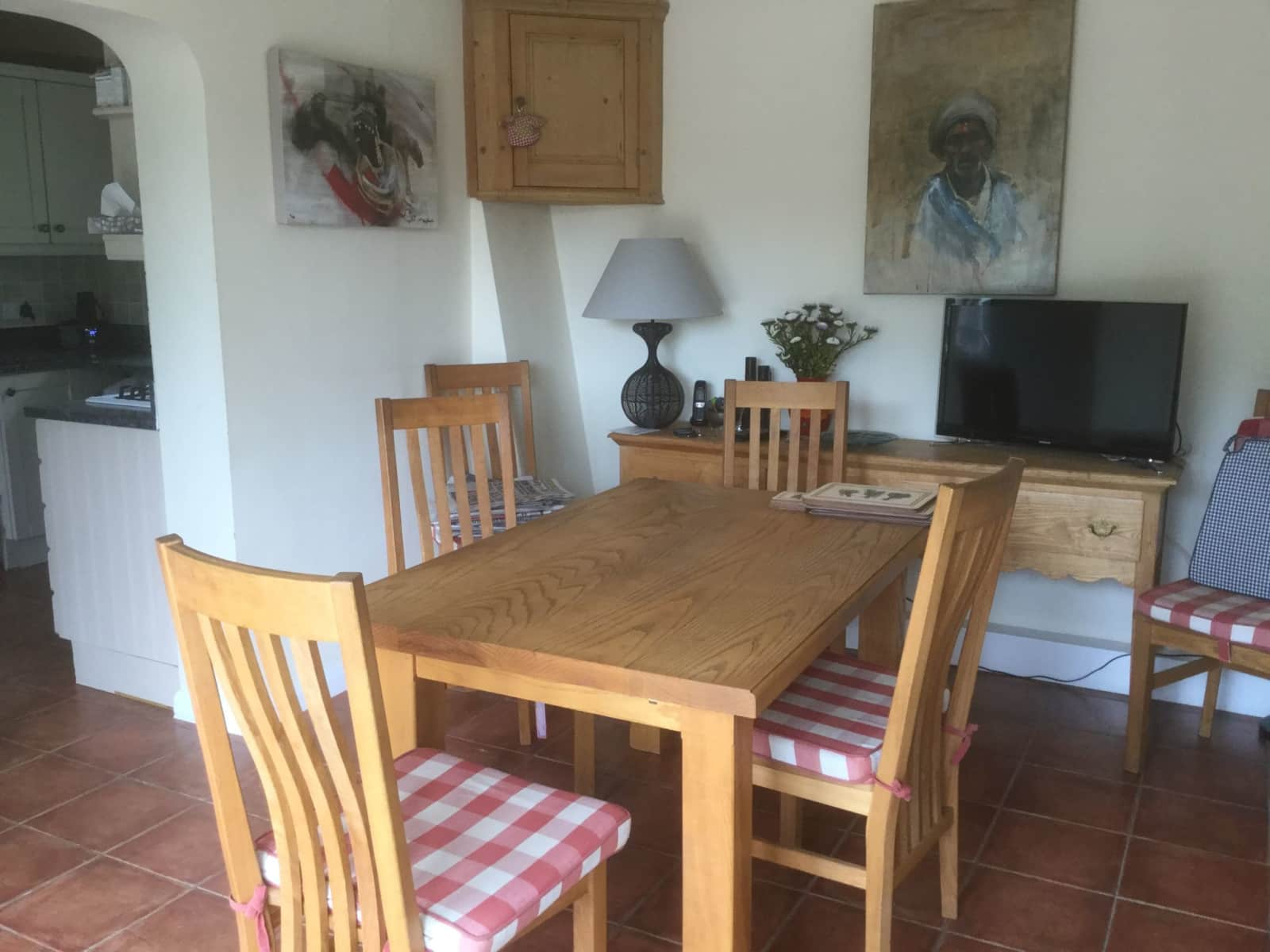 Pets
Dogs
Cats
Farm animal
Introduction
Most important for us is to know our animals will be properly cared for while we are away but at the same time whoever looks after them has lots of fun and their time with them is enjoyable. Whoever the sitters are will be required to live in the house, treat it with respect and keep the house in the good order they find it in on arrival.

All our animals are very much part of the family and whoever comes to stay will need to give them the same attention we give. Dogs have a nice walk every day and like company as much as possible. Cats like to know you are there to feed them but also sometimes demand attention and sometimes not to suit their mood! They are house and outdoor cats with access through the catflap. Goats want cuddles, chickens chat and might deign to lay an egg or two! alpacas a bit of everything or nothing depending on how they feel on the day, and sheep food! Rams come up to be nosey but also want their food, they are really nice boys....

It would be great if the sitters are fully involved with all aspect of the daily routine here but also we are looking for someone/a couple who would leave the home as they find it! However, we also want whoever is here to enjoy themselves with our much loved animals.

In the house we have our lovely young dogs, a Labrador who is very good natured as well as our lovely little Jack Russell who is full of personality and attitude but at the same time a brilliant temperament (she also pops in and out of the catflap!) Three lovely cats who make it known they want feeding and like their routine but also all three have great temperaments..... so that is the household

Outside we have a small holding with alpaca, sheep, goats and chickens all in need of care, love and attention. The farm animals are also kept in a clean, neat and tidy way.

Caring for the farm animals takes approx 3 hours total a day. On top of this our dogs need to be cared for with company and regular walks in the countryside around here. The three cats are very much their own characters with individual demands!

It would be wonderful to have someone here (a couple ideally) with experience in caring for animals, preferably some of our species of farm animal and who truly cares about them. It might suit a more mature couple but they will still need to be physically able and fit who would enjoy the surroundings and not be looking for the city life! No heavy lifting necessary but just walking up a field with a bucket to collect alpaca poo every day - normally one bucket a day and the alpacas often go around with you and goose you while you are doing it!

Of course we realise there is work involved in caring for all our animals and we could come to an arrangement with whoever stays here to give some remuneration to the right person/people if necessary. + More info
Our Home & Location
We live in a lovely part of England in Surrey near to Haslemere but still very rural. Our land consists of 6.5 acres. The house has all modern equipment needed as well as wifi, sky television. There is a nice cosy television room where the house animals enjoy spending an evening with you - particularly if you light the wood burner for them! Garden fully fenced in for dogs and there are delightful walks all around us. House is clean and tidy and with all the necessary facilities needed for everyday life. Haslemere with nearly everything you might need is a few minutes away in a car - there is no public transport near the house (if you do not have transport we have an old LR Discovery which you could use).
House
Sitters need a car
Car included
Basic Wifi
Countryside
Responsibilities & Pets
Most important of course is - Full care of farm animals, house animals. However also to keep both house and yard in a clean and tidy way. However we really want you to have fun during your stay here and enjoy our animals as much as we do.
Farm animal: Alpacas, Goats, Other, Sheep, Our animals are friendly on our smallholding, approximately 50 total (6 alpaca, chickens, goats and sheep - two friendly rams and a whether)
Cat(s)
Dog(s)