House Sitter Wanted - Gorgeous Location
Bourton on the Water, United Kingdom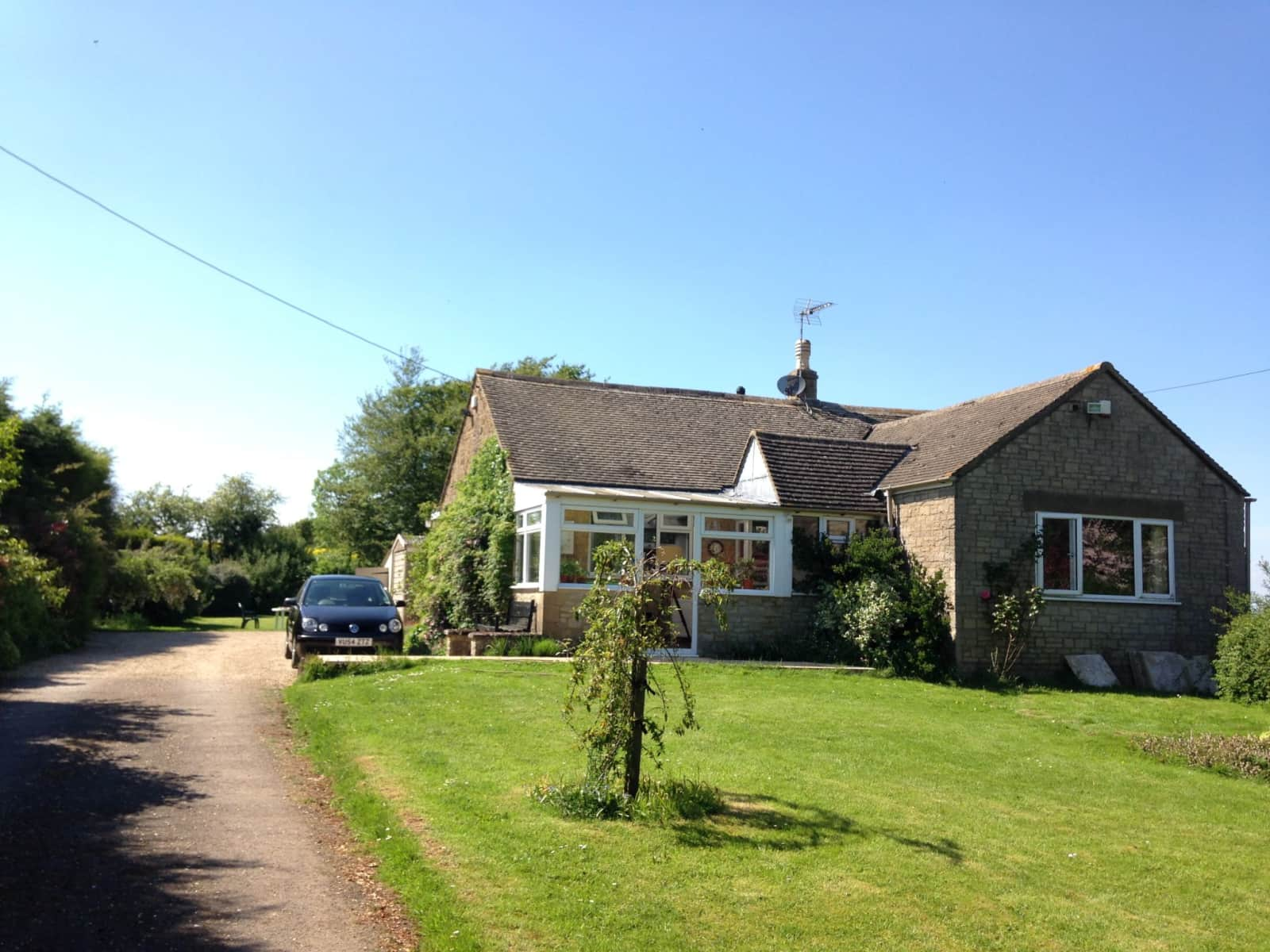 Pets
Dog
Cat
Poultry
Small pets
Introduction
We are a little family of three and we have a little home in the middle of our family farm just outside the lovely village of Bourton on the Water. We very much lead the good life with a very easy to look after but very productive kitchen garden full of vegetables and 2 lovely lady ducks who lay 2 eggs every morning! We are very lucky to live in the heart of the cotswolds on the top of the hill overlooking the picturesque village of Bourton on the Water on one side and unspoilt country views everywhere else.
Our Home & Location
We are in a small 2.5 bed bungalow with half an acre of land surrounded by farmland. We are about half a mile from the village its a lovely walk down the hill but remember you have to walk back up on the way home - There is plenty of parking in the village though! You are spoilt for choice in the village for things to do, loads of pubs and restaurants, the model village and Birdland or its easily avoided if you'd rather stay quietly on top of the hill!
House
Sitters need a car
Basic Wifi
Countryside
Responsibilities & Pets
We are looking for someone to look after our old lurcher Oscar, a gorgeous friendly old soul, who mostly likes to curl up on the sofa but will need a walk each day. Our lovely cat Huckleberry Finn, he comes and goes as he pleases but let's you know when it's breakfast and supper time and he adores a cuddle! 2 guinea pigs, just need to be fed and watered and 2 lovely lady ducks (fresh eggs every morning!) These 'Ladies' just need to be let out in the morning and shut in again when it gets dark. Our kitchen garden would need to be watered each day and any veg to be picked and eaten!! And just to keep the garden and house neat and tidy. Very easy nothing too strenuous!
Poultry: Ducks, We have 4 ducks, 2 cherry valleys (the white ones) Jemima has the yellow beak and Peach has the white beak and 2 Khaki Campbells (the brown ones) Queenie is the dark brown and Eider is the lighter one. We have a fully closed in Run for the ducks so they just wander about in there during the day and as the light fades in the afternoon we just usher them back into their house. They re good layers so please help yourself to eggs! They are fairly new to the family so still a little nervous but as long as they are fed and watered they are happy. The feed bin is behind the run and there is a scoop in there, the metal feeder has a twist top and you can top it up, they take couple of days to get through the feed so this doesn't need to be done everyday. the plastic feeder is their water, on hot days they will drink all of this in a day the top twists off and its filled upside down, very simple once you see it. Their pond looks filthy constantly, I wash it out once a week but they just make it dirty, I'll clean it before I go but don't worry if you see them wallowing in dirty water!!
Small pet(s): Button is 4 years old, 1 year old
Cat: Huckleberry Finn is 8 years old
Dog: Oscar is 14 years old