Sitter needed to care for our cat, tropical fish and outdoor goldfish.
Hebden Bridge, United Kingdom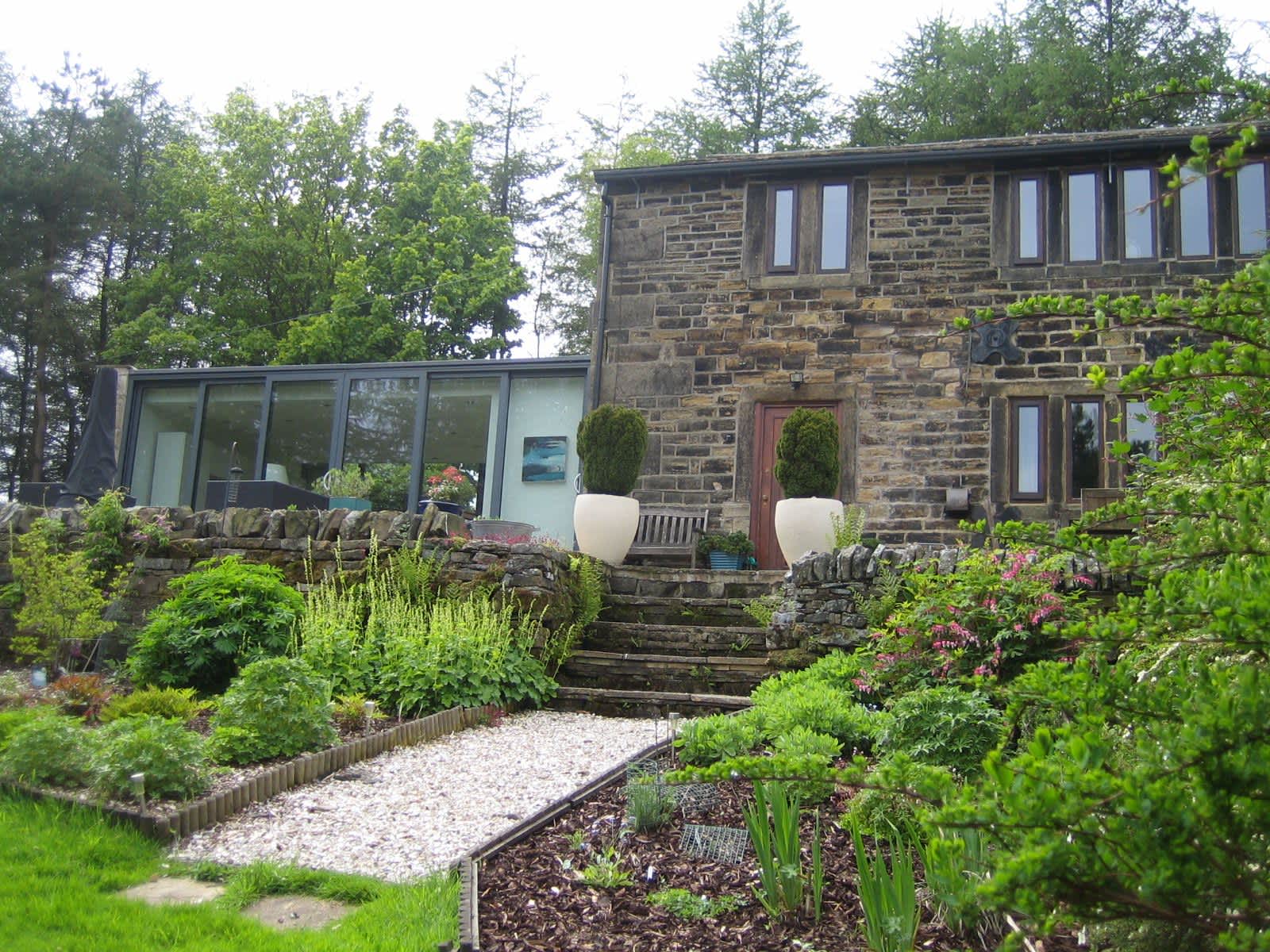 Pets
1 Cat
Fish
Introduction
We are a couple in our 60s and have lived in our home for over 35 years, which we have extended and modernised over that time. We both still work full time, so enjoy our holidays! We need a house-sitter when we go away because our cat, Percy, hates being left alone and we now also have tropical fish which need feeding daily.
Our Home & Location
We live about 4 miles from Hebden Bridge on the hilltops, with beautiful views over the Calder valley. The town of Hebden Bridge features many independent shops, with numerous pubs and restaurants. Our nearest village, the picturesque Heptonstall, has a café and two pubs. There is also a well-stocked local shop about 15 minutes' walk away which is open every day except Xmas day. The house itself has 3 bedrooms (two doubles, one with an en-suite shower room, and a single), and a further attic study bedroom and a bathroom. There is Wi-fi, though broadband speed is not very fast in this area. We are very happy for you to use our bed-linen and towels, though if you prefer to bring your own that's fine. Unfortunately the garden is not suitable for small children.You will need a car, as the nearest (infrequent) bus service is about three quarters of a mile away, on the main road. The access to the house is up a very steep track, so you will need to feel confident driving up this! Alternatively, there is space to park your car at the bottom. In the winter months, if there is a fall of snow, it may be difficult to drive in and out from the main road. If you have a 4x4 vehicle you can park at the bottom of the track, but 2 wheel drive vehicles can struggle so may need to be left at the main road. However provisions can be bought from the local farm shop, so as long as you don't mind the walk you won't go hungry!
House
Sitters need a car
Basic Wifi
Countryside
Responsibilities & Pets
We are looking for someone to: feed our cat, Percy, including adding his medication to his food; feed the tropical fish and do routine weekly maintenance on the aquarium- a partial water change and clean/change the filter; clean the pond pump and filter roughly once a week, depending on the build-up of algae.
Fish: Indoors, Outdoors, We have a tropical tank indoors, and a small outdoor pond with two goldfish. It is important to try not to let traces of soap or detergent get into the water as this is toxic to fish. This means not washing hands with soap prior to handling food or water, and using only the bucket, cloths etc. kept for the purpose when cleaning the tank (which are only rinsed in clean water).The aquarium light is on a timer and comes on at 12.30pm, going off at 9.30pm.The temperature should be routinely checked daily- the thermometer is on the left side of the tank. The temperature should be in the 'green' zone. The heater shouldn't normally need adjusting. The filter/pump and heater are left on constantly- please make sure they don't get switched off by mistake. There is a spare pump and spare heater in the cupboard below the tank in case of failures. All info relating to aquarium equipment is in the blue file.
Cat: Percy is 14 years old