Characterful, historic cottage comes with cute dog!
North London, United Kingdom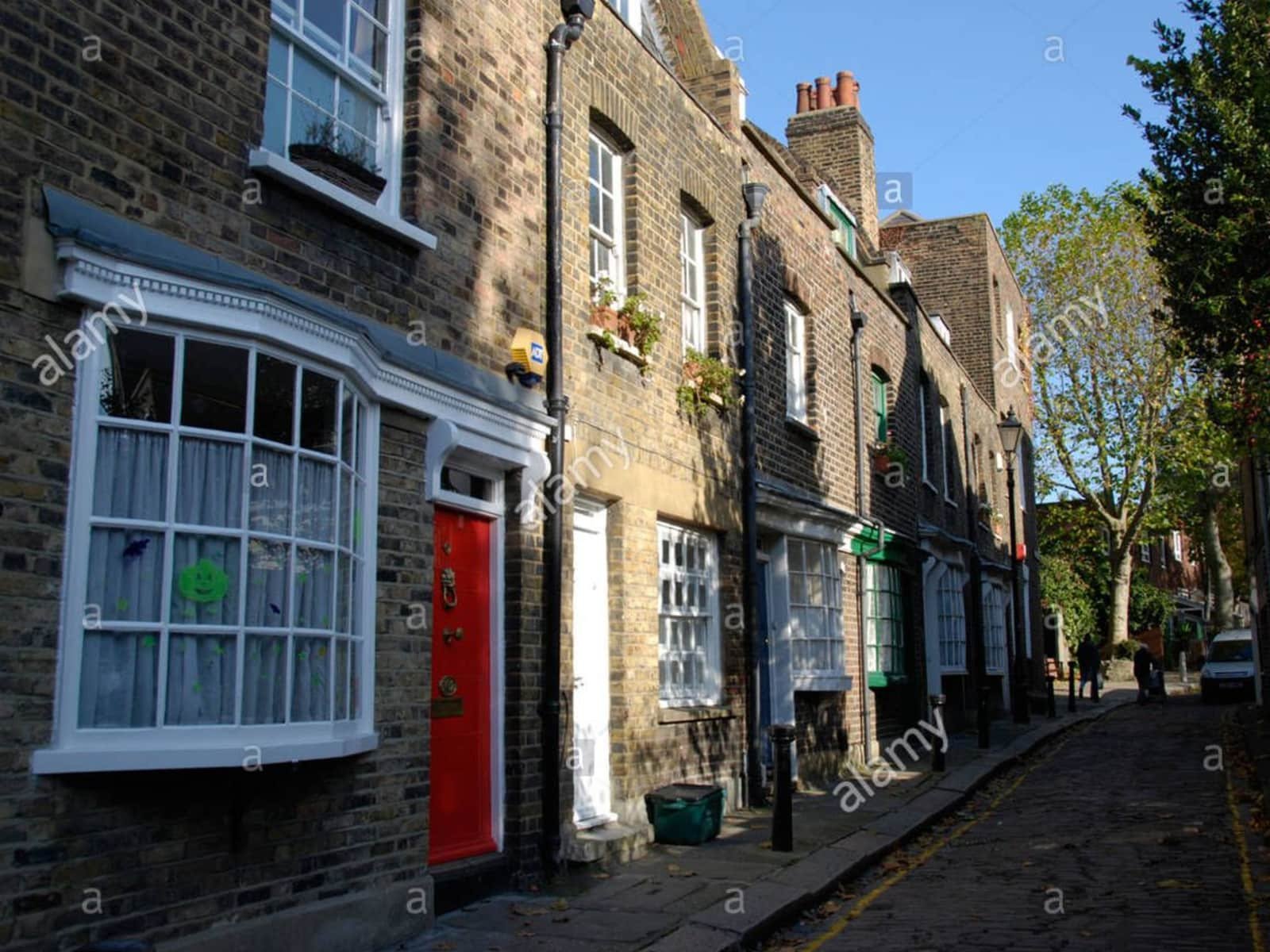 Pets
Dog
Introduction
I travel for work as a documentary director fairly frequently and while I have a good network of friends to look after my lovely dog, they aren't always available and I like him to stay at home when possible! It's also a comfort to have people in my property.
Our Home & Location
My home is a wonderful, charismatic, 18th century Georgian cottage, Grade II listed with a roof terrace and back garden. It is a short 2 minute walk from the green spaces of Hampstead Heath for dog walking and local cafes and 5 minute walk to Kentish Town tube Zone 2 Northern Line. In 10 minutes yo can be in Camden, in 15 - 20 minutes Oxford Circus or Tottenham Court Road. There is also a direct overland to Richmond/ Kew/ Hackney/ Farringdon all close by. 1 stop to St Pancras. Lots of lovely gastro pubs and restaurants just a short walk away.
House
High Speed Wifi
City
Responsibilities & Pets
The main responsibility is to take Tommy dog for a long walk once a day around 45 minutes and a short walk once a day, 10 mins or so (more if you feel like it), morning or evening. He can also be let in the back garden to 'relieve' himself first thing and last thing. The wonderful green spaces of Hampstead Heath are a few minutes walk away. He needs feeding once am, once pm. Apart from that water a couple of plants every few days if it doesn't rain! He's an easy dog to look after and very friendly! He can be left alone for 5 hours as long as he's had a good walk. But I don't like him being left for more than 8 hours a day maximum and that needs to be broken up with a walk. He's also happy to be left in the evenings.
Dog: Tommy is 4 years old
Upcoming sitters
September 2018 | Beth