The Old Farmhouse
Compton Dundon, United Kingdom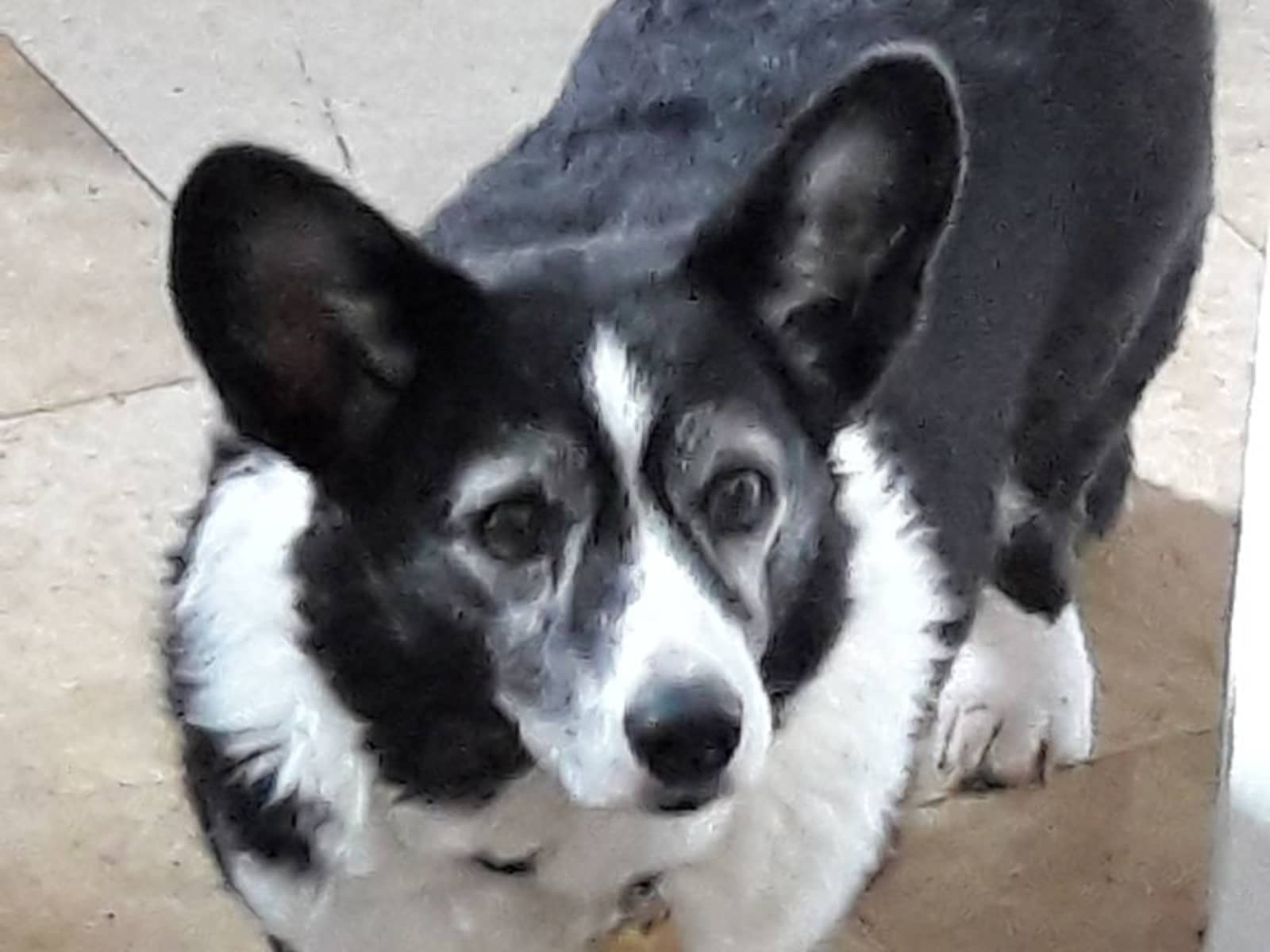 Pets
Dogs
Cats
Horse
Fish
Introduction
Now retired, we have been farmers, worked in nature conservation (Pembrokeshire), for Charities and as an Auctioneer. Chris has an interest in antique taxidermy but has only a few of his friends in the house. Our two dogs are getting older and one small pony came back to live here after her travels. Our three cats hate us going away and enjoy having people to stay. We live in lovely old Farmhouse in the village on the edge of the Polden Hills with direct access to walks across the hills and on the Somerset Levels. The wildlife here is good with the occasional crane flying over. We have a half acre garden as well as an orchard and paddock. With independent guest accommodation, making it easy for visitors and house sitters we are near to Glastonbury with National Trust and other historic sites nearby. There are also plenty of good pubs close by and places to eat.
Our Home & Location
Our house is a 16th century listed stone farmhouse with a lovely garden when it is not burnt to a crisp like it is at the moment with no rain for weeks! Near to historic Glastonbury Tor and Abbey there is lots to see and do close by. Bath and Bristol are not far away and there are trains to London from Castle Cary or Taunton. There is a monthly village lunch and beautiful old church with a veteran yew tree believed to be 1700 years old. There is a pub at the end of our road which also serves food.
It's a lovely place to live and visit the West country from.
House
Sitters need a car
Basic Wifi
Countryside
Responsibilities & Pets
Our two dogs a Jack Russel who is 12 and a Corgi who is 15 no longer need long walks but enjoy being outside at least morning, evening and last thing before bed. Our 3 friendly cats are fed once a day but like knowing someone is there. The pony is pretty independeant but needs a hello and carrot and possibly some poo picking.
The garden and greenhouse may need watering and produce harvesting for your own consumption depending on the time of year. More or less can be done as it is used to being left.
Horse: Annie is 17 years old
Fish: Outdoors, 3 small koi and a small goldfish in the outdoor pond near the shed. They are new and not very tame yet but like a few (8) pellets every now and then
Cat(s): Dibs is 10 years old, Poppy is 10 years old, Lily is 8 years old
Dog(s): Mags (magpie) is 16 years old (Cardigan Welsh Corgi), Timmy is 13 years old (Jack Russell Terrier)