Animal packed house in Lamberhust, Kent. Not far from Tunbridge Wells
Lamberhurst, United Kingdom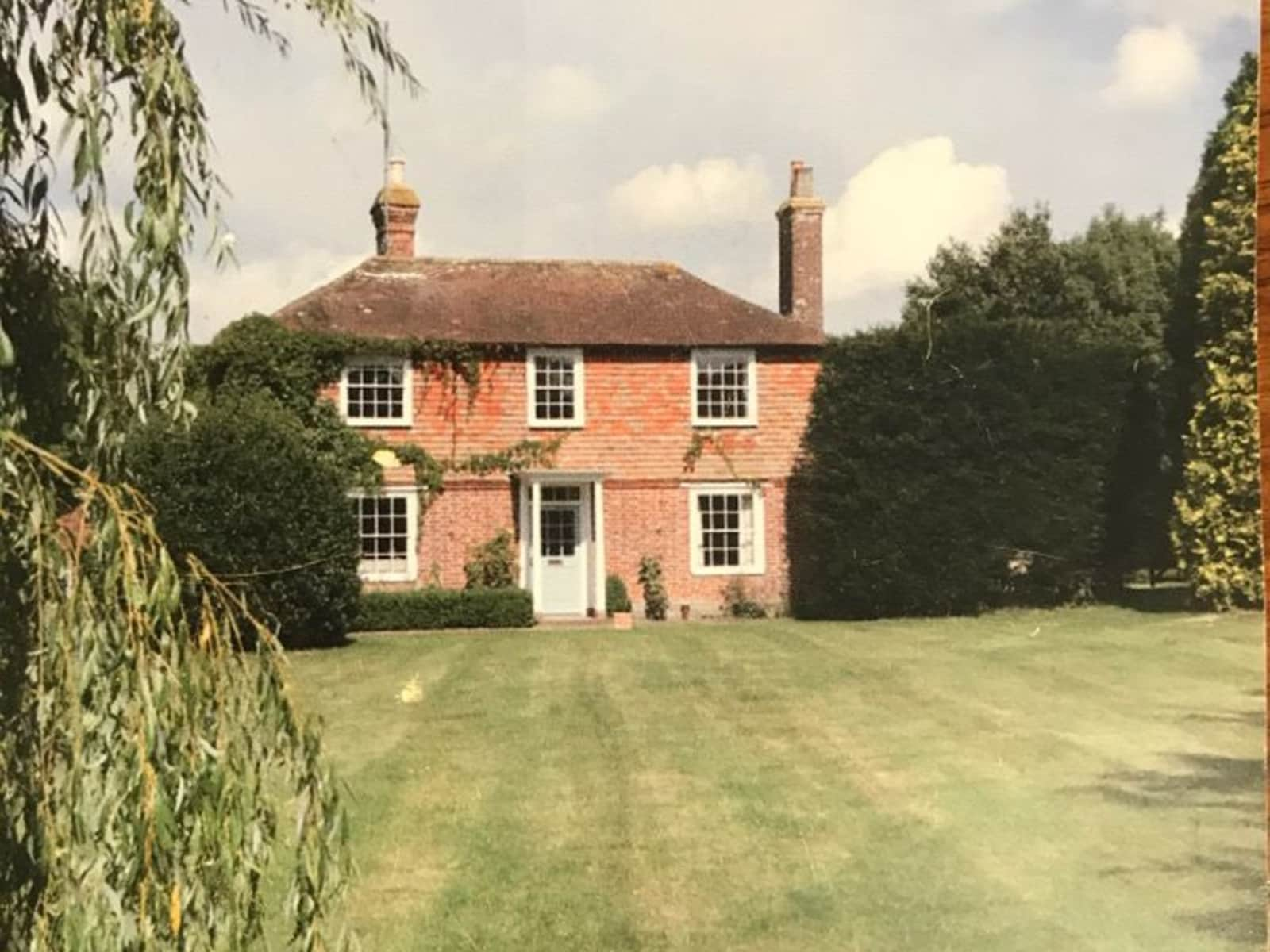 Pets
Dogs
Cats
Horses
Poultry
Farm animal
Small pets
Introduction
We are a family of four living outside a beautiful village on the border of Kent and Sussex, which is easily accessible to Tunbridge Wells and lots of local attractions such as Bewl Water and Bedgebury Pinetum and many good walks. My children love animals hence why we have too many of them! We have four dogs (friendly and generally well behaved), cats, rabbits, sheep, two horses (no experience needed) and chickens. They all need to be taken care of, oh and the guinea pig too. Luckily they are easy going and only need feeding and require minimal care.
Our Home & Location
Our home is outside the village of Lamberhurst, six miles from Tunbridge Wells. Whilst we live in a quiet area we are lucky enough to have a pub one minute walk away which is a great community hub. There are footpaths accessible from our property to the village and NT Scotney Castle. Bedgebury Pinetum (excellent for cycling, walking and adventures for the kids) and Bewl Water (good for watersports) are only ten minutes in the car. We have a comfortable house with all the mod cons (no Sky), and a great garden to lounge about in during the summer months.
House
Sitters need a car
Basic Wifi
Family-friendly
Countryside
Responsibilities & Pets
We have four dogs (Basset, Pug, GSP x 2), four rabbits, two sheep, two cats, a guinea pig, chickens and two horses that need to be take care of. They are all easy going and require minimal care, for example feeding twice a day. The chickens need their coop to be closed in the evening when they have gone to bed. We have two horses at home but there is no experience needed to look after them. They live out full-time and just need to be kept an eye on with their water topped up and given hay each day.
Horse(s): Roxy is 14 years old (New Forest Pony), Olive is 6 years old
Poultry: Chickens, we have six hybrid chickens.
Small pet(s): Charlie is 4 years old, Truffles is 2 years old, Eric is 2 years old, Coco is 3 years old
Farm animal: Sheep, We have two pet sheep called polly and Arnie.
Cat(s): Tom is 8 years old, Sparkles is 8 years old
Dog(s): Paddy is 10 years old (German Shorthaired Pointer), Daisy is 10 years old (Basset Hound), Winston is 3 years old (German Shorthaired Pointer), Molly is 1 year old (Pug)