Cat Sitting Opportunities
- Hove, United Kingdom
1 house sit - Hove, United Kingdom
>
>
>
Completed House Sits

Hi, I work from home for a farm animal protection organisation so my cats get to spend ...

We are a couple in our early 50s, we need a sitter to look after our cat ...

Hello, we are Giles and Cristina. We have a lovely Cat, her name is Mia. We have ...

Hi our, names are Lewis and Charlotte. We're a young professional couple based in the heart of ...

Hi there! I've been living in Hove for 3 years, and in my current home for 2 ...

My daughter Maisie and I live in a lovely bungalow in a beautiful garden, opposite fields on ...

Hello, we are a family with two children and our house is in Hove, walking distance from ...

My partner and I are looking for a single person or a couple who would like to ...

I'm very big animal lover and keen traveller but since I've adopted my cats I always hated ...
Cat sitting
In exchange for a free retreat
If you love cats, then cat sitting through TrustedHousesitters is a great way to enjoy the company of these feline creatures. Imagine being away in a home from home with the cat curled up on your lap in front of the fire - cat sitting provides you with some wonderful company during a house sit and is one of the most popular pets to care for while house sitting.
More on Hove, United Kingdom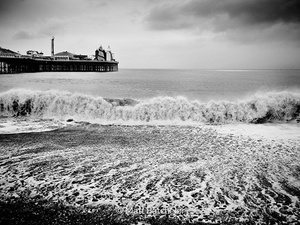 Looking for free accommodation in Brighton and Hove? Have you considered utilising a house sitting assignment to subsidise the cost of your trip? Join TrustedHousesitters.com today to start your search for a house sitting assignment in Brighton and Hove, and live rent free during your stay in this vibrant beachfront city.
TrustedHousesitters.com is the best place to find free accommodation when you travel. Avoid overpriced hotel rooms and reduce the cost of your self-catered stay by choosing to live rent free with a house sitting assignment in Brighton and Hove.
Step into the shoes of a Brighton resident or try out life in neighbouring Hove by caring for a property in exchange for free accommodation. It's easy to find a house sitting assignment that fits with your travel plans when you are a TrustedHousesitters.com member. Simply search through the listings below for current opportunities to live rent free in Brighton and Hove.
Our comprehensive house sitter membership offers you the opportunity to search thousands of house sitting assignments for one that best fits with your holiday plans. You can use our interactive map to find assignments in locations across the United Kingdom's south coast, and create a house sitter listing which will be accessible to thousands of home owners currently searching for a house and pet sitter just like you.
Whether you're looking for a property with an ocean view, an apartment just a stone's throw from the beach, or a base from which to explore the city's vibrant villages, TrustedHousesitters.com is the perfect place to start your search.
House sitting in Kemp Town would be ideal for anyone hoping to spend their mornings jogging along the promenade and their afternoons relaxing on the beach. Stretching east from Brighton Pier along the waterfront this elegant Grade I listed community is known for its creative flair.
For those who crave coastal views and great downland landscapes, the suburban hillside community of Hollingbury would be the ideal house sitting destination. During your stay you could hike in Stanmer Woods, the Chattri, and explore Devil's Dyke.
Scroll through our interactive map to find house and pet sitting assignments in Brighton and Hove. Then sign-up to secure free accommodation next time you visit the coastal city known as London-by-the-Sea!
Discover the world of TrustedHousesitters
Explore top sits and read tips from the experts