Animal Mad Caring Couple Required
South Croydon, United Kingdom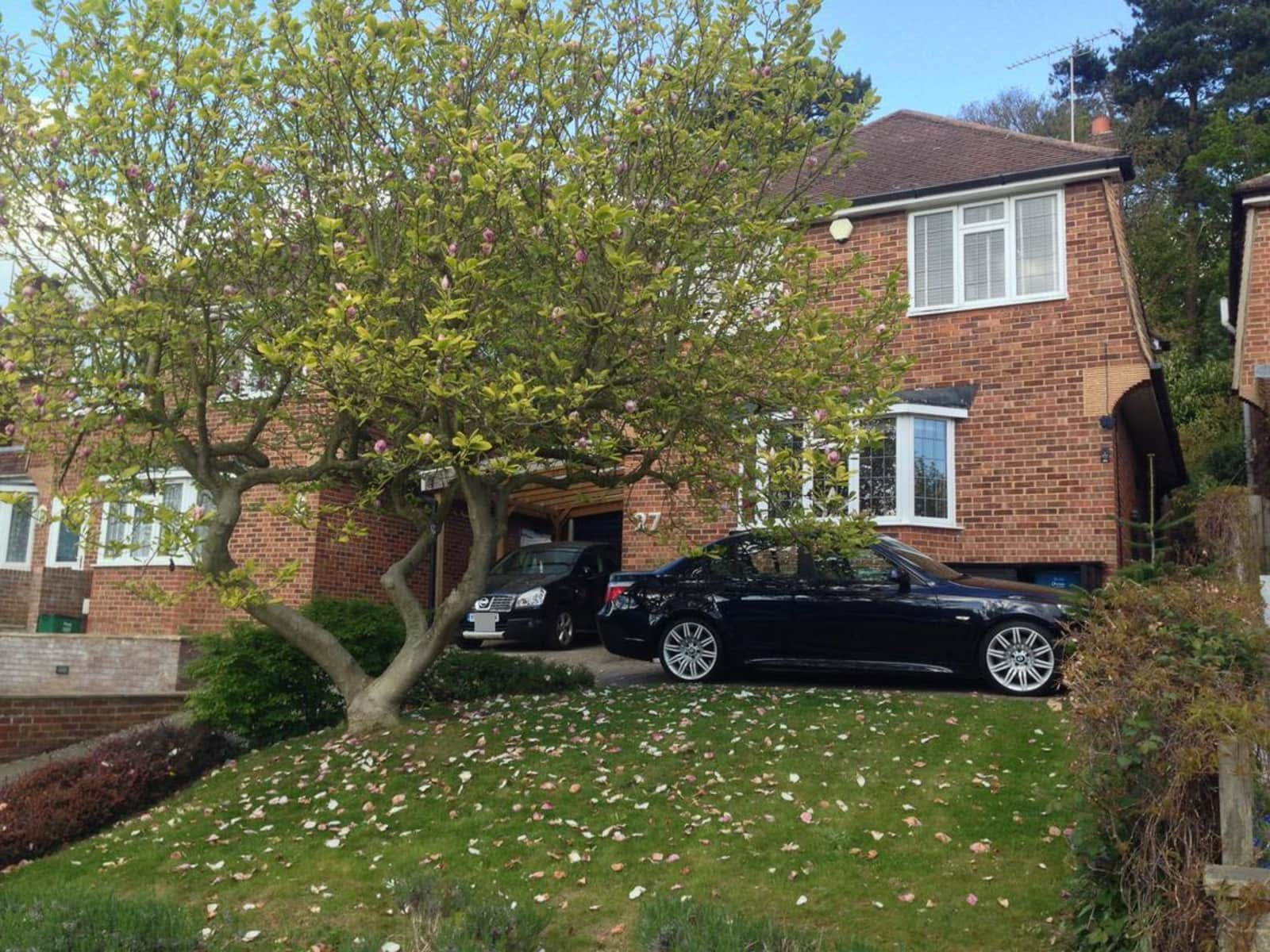 Pets
Dogs
Cats
Fish
Poultry
Bird
Small pets
Introduction
Oh crikey. We've got quite a menagerie here, but they are all adorable - honest! If you would like to stay in a spacious detached house with a large garden, backing onto a nature reserve, and love cuddling pups, then this is the house sit for you!
Our Home & Location
We have an extended 3 bedroom detached house with plenty of parking. Our back garden has a gate on to Bramley Bank Nature Reserve. There's a handy local shop 2 minutes walk away. Coombe Lane tram stop is just 15 mins walk up the hill. We've got crazy fast 300mb broadband and Sky HD, a 55" LCD tv in the living room and a 42" plasma in the family room, so plenty to watch when you are cuddling up with the pups. We have an open plan kitchen with double ovens and a big range cooker, so if you like to cook then you'll love it!
House
High Speed Wifi
City
Responsibilities & Pets
Once a day you'll need to feed and water all our pets, give the hamster and parrot's cages a cleanup, collect eggs from the chickens and take the dogs for an on-lead walk on the street or to the meadow or woods at the end of the road. You are unlikely to ever see our cats Dexter and Doofus, but they does exist, I assure you! The dogs will demand cuddles until bedtime, when you can pop them in their crates to settle down for the night.
Poultry: Chickens, 2 hens
Small pet(s): Cloud is 2 years old (Hamster), Moose is 2 years old (Hamster)
Fish: Indoors, cold water
Bird: Bird is 17 years old
Cat(s): Dexter is 10 years old, Doofus is 2 years old (Siamese)
Dog(s): Skippy is 7 years old, Melody is 9 years old (Italian Greyhound)
Upcoming sitters
August 2019 | Wendy
---
Previous sitters