Large, Modern country house
Bourne, United Kingdom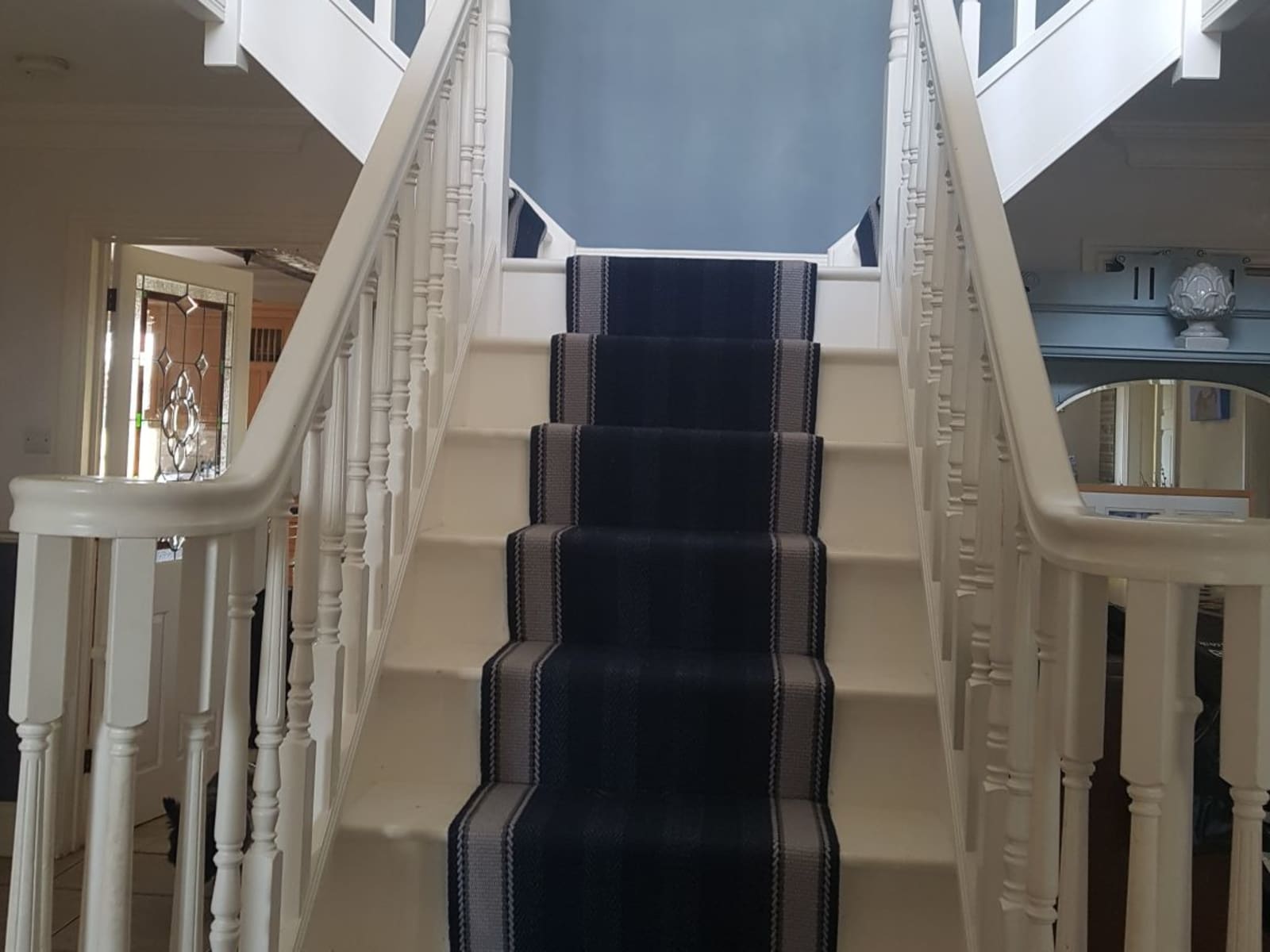 Pets
Dogs
Cats
Small pets
Introduction
Hello there, my husband and I are in our early 40's and are a happy busy household with 3 children aged 11, 10 & 8 and have lived in our pretty village for 2.5 years and just love it. We have filled our house and 2 acre garden with lots of animals! We have 3 male dogs: Mr Darcy my 5 yr old handsome black lab, Beau our 8 yr old Cairn Terrier & our latest addition a very cute black working Cocker Spaniel puppy called Blue (born 22 Dec 2017). The elder 2 dogs are castrated, the pup will be after 6 months old late July.We also have 2 cats aged 3 - a female black/white called Summer and a male tabby called Tiggy - both from a rescue centre at 16 weeks. They are sweet loving cats to us all and rule the house but can be nervous around strangers and hate other dogs visiting so we wouldn't be able to accept a Sitter's dog visiting.Then we have our recently acquired 2 farm kittens - Socks and Matilda who will be 11 weeks when you arrive. They will remain in my son's bedroom while we are away as they are still so little.The village has a lovely family friendly pub called The Wishing Well which does wonderful food and has a large safe play area for children. Our house is sat back from the road behind security gates and is opposite a well maintained park with swings, slides, climbing frames etc. The dogs LOVE going there. Our neighbours are delightful and have chickens, ducks (free eggs!) Sheep, and llamas!The market town of Bourne is only 1 mile away for a large Tescos/Lidl/Sainsburys and other independent shops/pubs. Peterborough and Stamford are both approx 15 miles away/30 mins drive.
Our Home & Location
Our home is a large modern 6 bedroomed house with multiple en suite bathrooms. The central heating is gas and warms up quickly if needed. We have a gas fire in the sitting room and a beautiful wood burner in the Breakfast Room keeping everyone cosy. We have extensively decorated since moving in 2.5 years ago and would like to think it is homely and welcoming. Our village is 1 mile away from Bourne, a market town - and 30 mins from the city of Peterborough (rail link) and great shopping at Queensgate. As well as Stamford a famous Georgian market town voted the Best Place to live in 2016 by the Sunday Times!Bourne Woods is nearby for wonderful walks - is very dog friendly too.
House
Sitters need a car
Disabled access
High Speed Wifi
Family-friendly
Countryside
Responsibilities & Pets
Our 3 dogs need 2 walks a day and company. They are used to 3 children playing and loving them. We do not let them upstairs and keep them mainly in the large kitchen/breakfast room as it is a tiled floor and easier to keep clean than the Sitting Room carpet! Especially with a 4 month old puppy! They have full use of the 2 acre garden and have the back door kept open to free run during the day.They have 2 meals a day - mornng and late afternoon.The cats do their own thing...remain downstairs now we have the kittens upstairs, but prefer being outside or in the Utility room and eat constantly throughout the day - much to the dogs annoyance! Their food is therefore kept up high on a work surface in the utility room.
Small pet(s)
Cat(s): Summer is 3 years old, Tiggy is 3 years old, Socks, Matilda
Dog(s): Mr Darcy is 5 years old, Beau is 8 years old (Cairn Terrier), Blue
Previous sitters
July 2018 | Oriel