Maida Vale - 3 Dogs
London, United Kingdom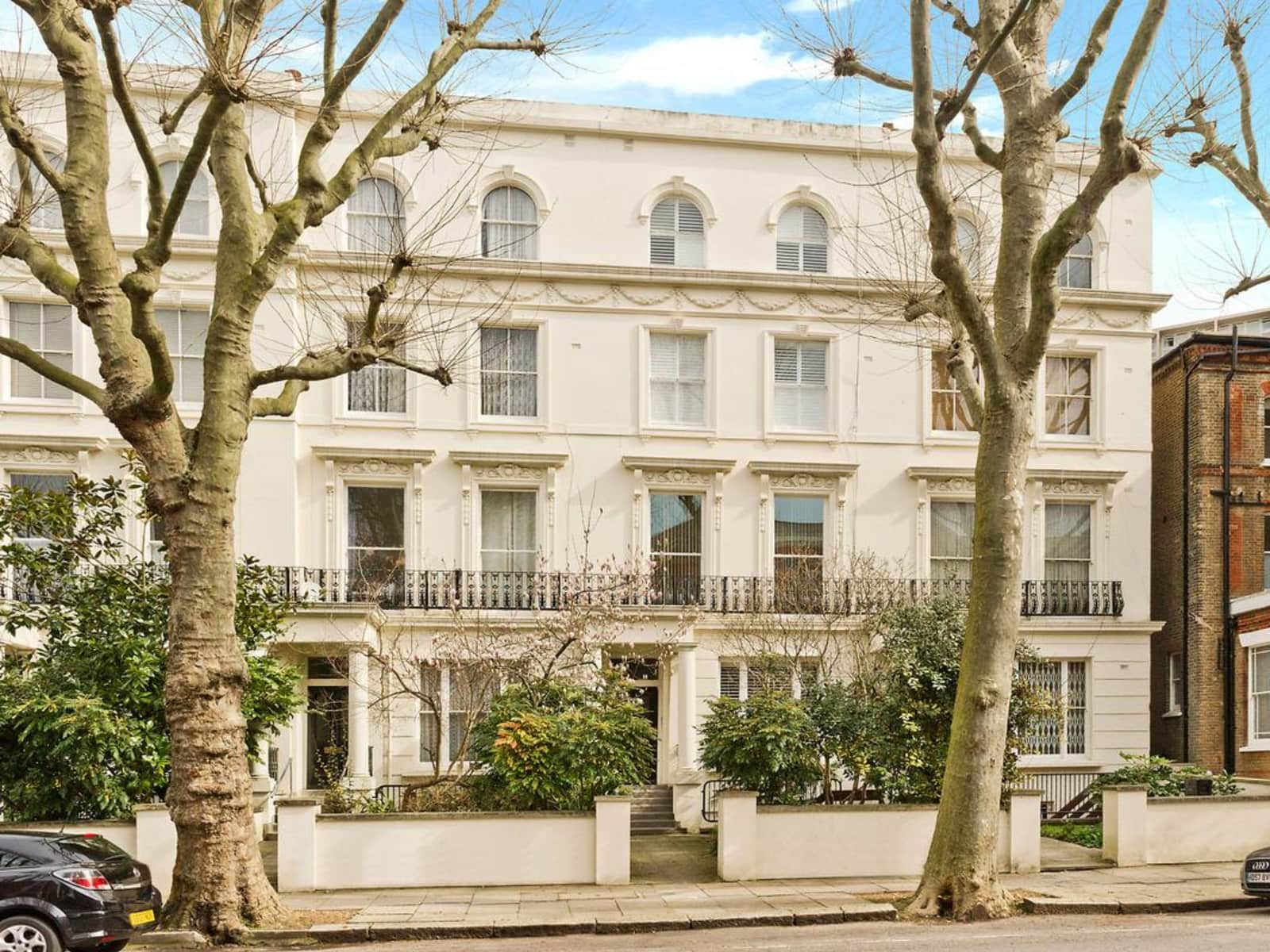 Pets
Dogs
Introduction
Hello! My wife and I are 30-something Americans living in London (Maida Vale) on a 3 year assignment. We have three furry "children"--Gracie, a spayed female Golden Retriever (age 7, approx. 35kg); Riley, a neutered male Golden Retriever (age 6, approx. 42kg); and Bo, neutered male Chow Chow/Korean Jindo Mix (we did the DNA test!) (age approx. 10-12(?), approx. 20kg). They are all extremely affectionate, human-oriented animals and well bonded with each other. Individually each is very low maintenance but we acknowledge that they are large dogs and taking care of them collectively, especially in central London, takes a bit of time and effort (and love!). When you're home, our dogs are generally low-key and relaxed, but they are definitely "velcro-shadow" pups--they will spend just about every moment around (or even on!) you trying to give and receive love. Please only true dog lovers apply!
Our Home & Location
We live in a two story flat, with the ground/entrance floor and basement. Both the ground floor and basement have access to an exclusive patio garden in which our dogs will relieve themselves (and we clean up every couple of days). However it should be noted they will require additional walks/exercise beyond patio access. Our home has quirks (such as teal kitchen cabinets, radiator heating, boilers for hot water) like most London homes, but it has amenities where it counts including a full sized refrigerator and full sized stacked/separate washer and dryer. We are also located close to a tube station with quick access (<15-20 minutes) to most central London attractions. In our building, there are two other properties above us and other tenants may be wary of our pups (not because of our dogs but due to general wariness of dogs) so please keep that in mind.

**PLEASE NOTE WE DO NOT HAVE A PARKING SPACE OR PERMIT AS WE DO NOT OWN A CAR. THERE IS ON STREET PAY PARKING DURING THE WEEK DAY BUT IT IS EXPENSIVE (FREE AFTER HOURS AND WEEKENDS). APPLICANTS REQUIRING CAR PARKING SHOULD CONSIDER AS WE WILL NOT PAY FOR THIS COST.**
House
High Speed Wifi
City
Responsibilities & Pets
We are looking for someone to stay in our home, walk our dogs at least twice a day (we live a literal 5 minute walk from a large park that is generally very dog friendly but also has 2 dog walking enclosures), and feed the dogs twice a day (morning and evening). We do not expect thorough cleaning but do expect general tidiness (basically, leaving the property in the same condition it was provided) and respect for our home and possessions.
Dog(s): Gracie is 9 years old (Golden Retriever), Riley is 8 years old (Golden Retriever), Bo is 13 years old (Rescue dog)
Previous sitters
December 2017 | Laura

December 2017 | Kristine

August 2017 | Alison

June 2017 | Samantha

December 2016 | Ashley

August 2016 | madeline

+ Show all previous sitters - Hide extra