In need of a cat sitter in central London location
London, United Kingdom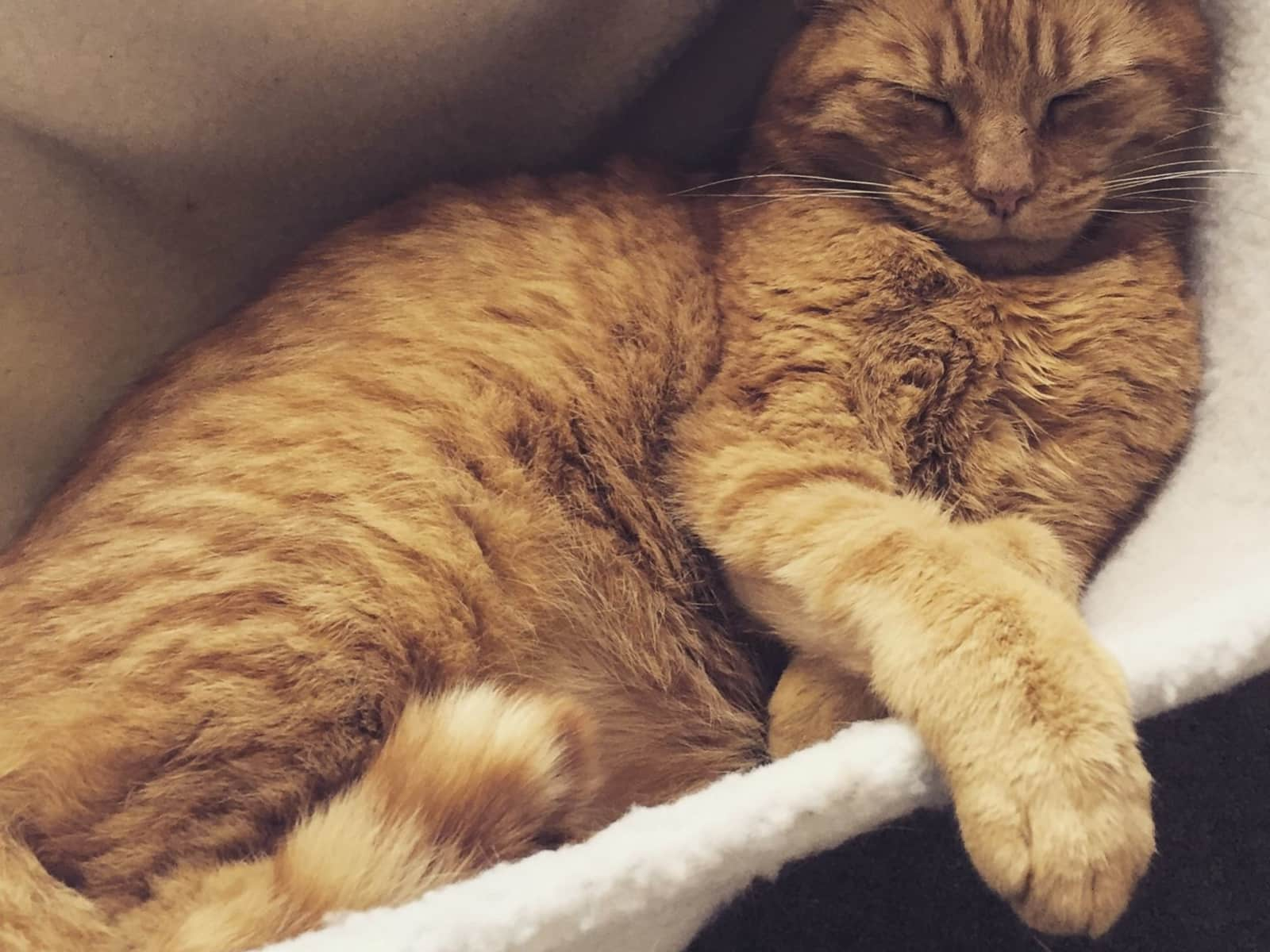 Pets
Cat
Introduction
I adopted Billy back in January 2017 and am looking for someone who can come and stay with him as he likes having someone around. He takes a day or two to get used to new people but is a super affectionate cat who loves cuddles when he gets to know you, so being away I really want to make sure he'll be looked after and have great company whilst I'm gone - he'd be lonely without anyone there!

Ideally looking for one person rather than a couple as Billy is quite timid when he first meets people, so it'll be easier for him with just one person to get used to.
Our Home & Location
The flat is fairly small - four rooms and a hallway! But the perfect space for one person and a cat. It is a first floor flat with a cat flap in the window which goes out onto an extension that Billy climbs down from into the back garden. The garden is not accessible as it belongs to the flat below, but it is very big and backs onto another garden the same size, so the flat is very calm and there is minimal noise.

There are two parks at the top of the road, which is on a hill that looks over south east London - there's a great view! There are lots of bars, restaurants and cafes locally, in Peckham, Nunhead and New Cross (all walkable distance) and supermarkets a similar distance away. Very easy to get into central London from any of the stations as well.
Apartment
High Speed Wifi
City
Responsibilities & Pets
I'm looking for someone who can come and stay at my one bed flat in New Cross Gate, London, and feed and spend time with my cat.

Billy is fed twice a day, once in the morning and once in the evening, but he's on a slightly special/luxurious diet of dry food and roasted chicken, so I may need the person to cook some chicken for him (though not likely if it's just for a few days - I can sort beforehand)....

He's a very affectionate and loving cat and loves sitting on laps, so I'm looking for someone who is likely to be around in the evenings for cuddle time. He's fine when I'm out during the day and go for the occasional drink but I try and give him quality cuddle and play time each day so ideally this person would too. He does go outside but likes the warmth as he used to be a stray, so spends quite a lot of time indoors.

My flat is a cosy one bed - perfect for one person and Billy. + More info
Cat: Billy is 7 years old (Rescue cat)