Cat Haven
City of London, United Kingdom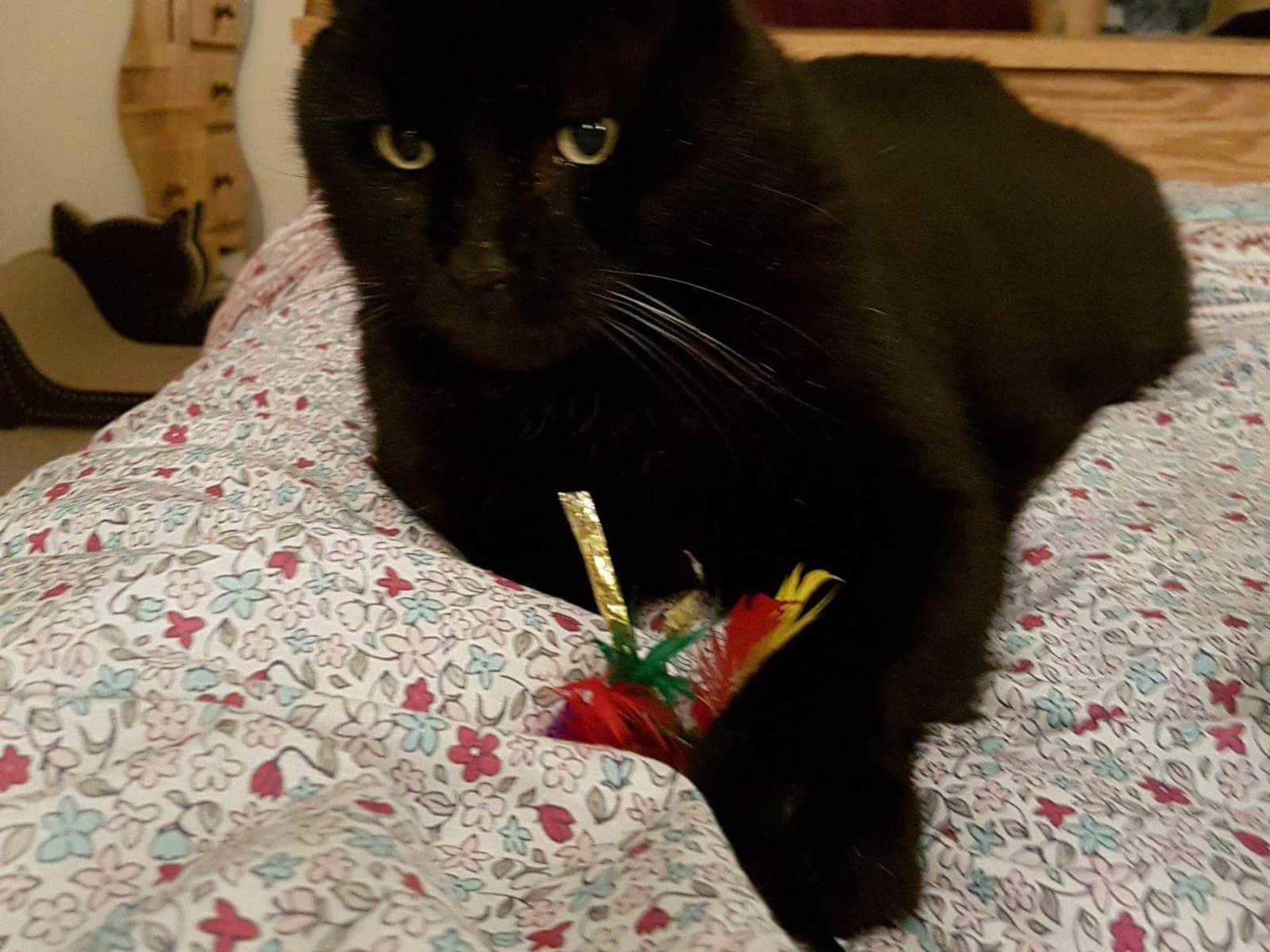 Pets
Cats
Introduction
Hi,

I'm an animal lover who works part time cat sitting and part time for a local animal rescue. Working in animal rescue means I have acquired a few cats over the years and I am looking for care for them when I am away....

I foster cats so currently there are 10 in the house but 3 are semi-feral and live outside (the shed had been insulated and converted to a cat house) and they just turn up at meal times. The others are are a range of ages and have a cat flap so their care consists of dishing up meals, washing bowls and cuddling when its demanded. There are 3 trays but the cats mostly use the garden. 5 cats are mine and permanent residents the others are fosters and so the number may decrease if suitable homes are found.

Two are long haired and the rest are shorthaired, most are black and they get along well, there is the occasional spat but it blows over quick enough and the house is big enough for them all to find their own space

I love travel and have not really managed this in the last few years mainly due to the loss of a lovely neighbour who used to cat sit and also the fact that in a moment of madness last year I took in a dog...

So joining this site is my step towards making it possible for me to travel again and have peace of mind about my cats whilst I am away. + More info
Our Home & Location
This is a 3 bedroom house with a garden in Leyton, East London. It is a 5 minute walk to the tube station and then 20 minutes by tube to the West End. One stop or a walk to Westfield and Stratford and the Olympic Park. Good Transport Links with bistro, wine bar, restaurants and pubs at the end of the road.
House
High Speed Wifi
City
Responsibilities & Pets
Responsibilities would be to feed the cats and ensure fresh water is available. Love the cats and give lots of cuddles. In the summer watering the garden would be great as well. It's not huge and a lovely pace to sit for an evening glass of wine.
Cat(s): Hank is 17 years old (Rescue cat), Oscar Big Paws is 14 years old (Rescue cat), Simba is 7 years old (Rescue cat), Jessica is 6 years old (Rescue cat), Oscar is 5 years old (Rescue cat), Tilly is 5 years old (Rescue cat), Wobble is 1 year old (Rescue cat)