Solo Cat/flat sitter (preferably London based) sought for 4 days (3 nights) this February
London, United Kingdom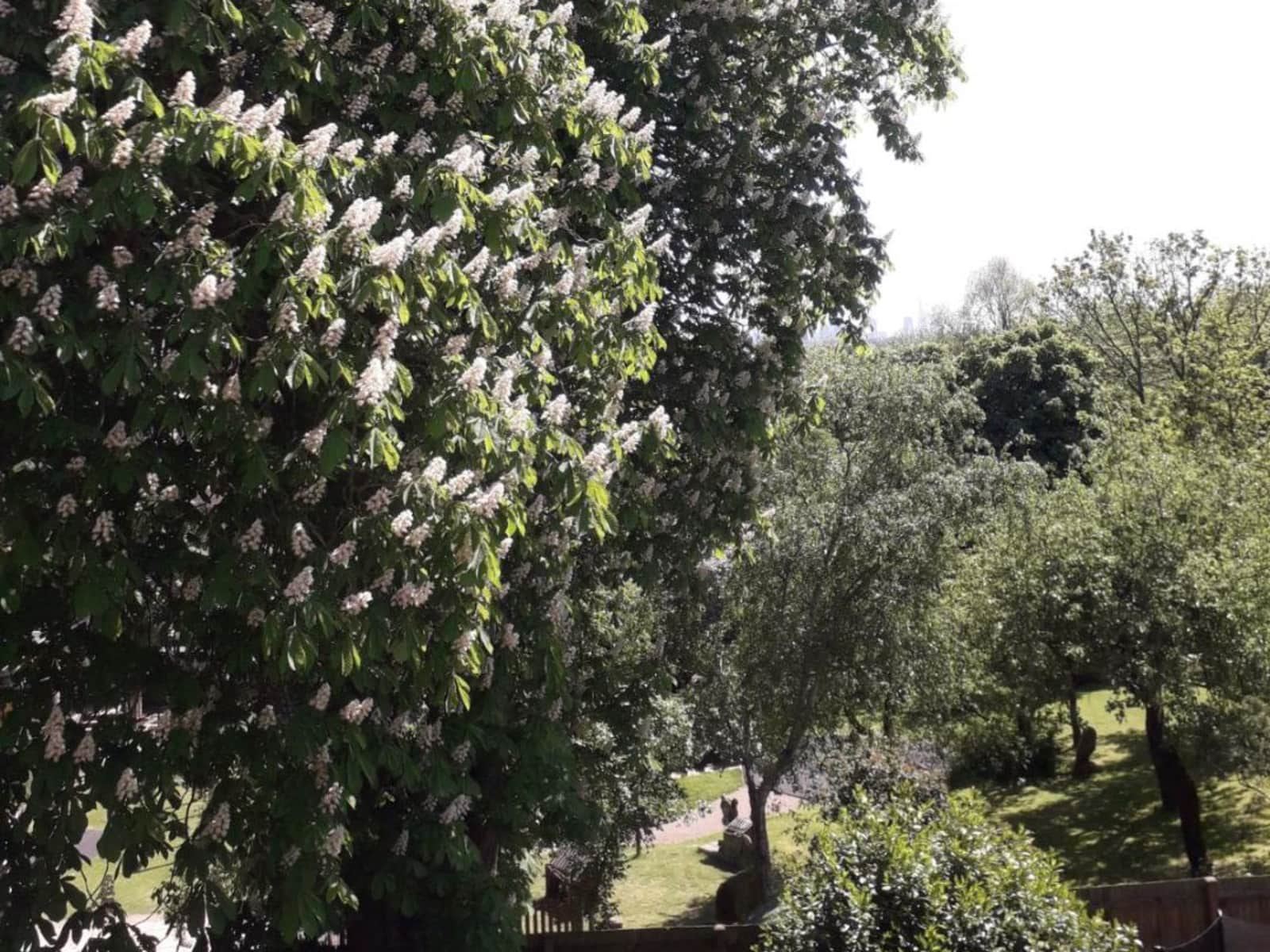 Pets
Cat
Introduction
Come and stay in an airy light-filled North Islington first floor flat, in a Victorian house, overlooking trees and the city ahead, far from the maddening crowd. Your companion will be Skippy who is dearly loved and will respond well to a kind, attentive and gentle sitter. He has been with me since he was 9- weeks old and turned 15 years last June. He is sweet, good-natured and sensitive with a lot of the Norwegian Forest about him. He receives a lot of love and attention & probably thinks humans spend most of their time at home on the bed, resting, like a cat ( I have M.E./Chronic Fatigue Syndrome).

A little bit about me: I am a Canadian who has lived in London for 25 years. Presently, I tutor, very part time, for the NHS helping people like myself, manage a long-term health condition. I have many interests including poetry writing, mindfulness practices, current affairs, dramas (on the telly mostly) and reading. I am pleased to find this dedicated site as generally I have found it expensive & worrying relying on friends or cat sitters to visit Skippy in the past....

I am looking for a sitter who will stay in the flat every night during the cat sit assignment and can spend some quality time enjoying the flat and the cat during the day. + More info
Our Home & Location
My home is in North Islington on the borders of Highgate and Crouch End. The flat, although small, is airy & light due to the high ceilings and big windows that let in a lot of light•open plan kitchen with all the usual amenities, including a microwave, juicer, Lavazza expresso machine and cafeteria•a peaceful, contemporary & clean abode •First Floor of a Victorian House with neighbours above and below•Main room/bedroom is south facing with French style windows that open onto a balcony overlooking a magnificent Horse-chestnut tree (in a communal garden – for your enjoyment) with views of the city ahead.•Bathtub with shower above in bathroom•open plan kitchen includes area for lounging, eating or working. Nearby: Easy 10 mins walk (or very short bus ride) to Crouch End (a vibrant shopping & eating out area including a host of coffee shops, pubs, hairdressers, boutiques, Waitrose, the Co-op, Tescos, M & S and Dunne's bakery). Within easy reach - 5 mins walk - to bus stops: Local buses 41, 91, 210. A 20 mins walk to Crouch End Overground. Also close (a short bus ride) to Finsbury Park Tube Station/BR and Archway Tube Station. Close to all amenities and parks (Highgate's Waterlow Park & Ally Pally). Sobell leisure Centre, Park Road Pool, Archway Leisure centre are all close by. Hampstead Heath is a 20-minute bus ride (210).
Apartment
High Speed Wifi
City
Responsibilities & Pets
Being a cat he thrives on his routine. He really will indicate to you what he wants you to do! He's not demanding but enjoys a bit of fuss made of him and attention. He will be shy initially and take time to relax around a person staying in his home. He loves peace and quiet too. I'll go into more detail with the sitter and provide him/her with a comprehensive checklist. However, the basics are: feed him b/fast, lunch and dinner. (If sitter is out during day, Skippy can cope without lunch. He always has a bowl next to his main bowl filled with dried food.). He gets treats too at tea time. His water bowl is separated from his eating area and is refilled with fresh water every day. His food bowl is washed regularly and he has his own utensils. He goes to the toilet outdoors so there is no litter to bother with. Although, I keep a litter tray indoors for emergencies. He uses it rarely. He does need regular gentle brushing as he has long hair and tends to get fur balls in his throat from grooming himself. I administer hair-ball remedy to him regularly. He has had his annual health check, including blood tests and boosters. The vet said recently that for a cat of his age, he is in very good health.
In terms of the flat, I'd be grateful if the place is kept aired and clean. I will ensure your stay is pleasant and comfortable by ensuring you have fresh sheets, towels and a few treats and necessities to make you welcome. I keep a clean home so really appreciate a sitter who does as well. I would have expectations that surfaces are wiped regularly, dusted and floors cleaned and/or vacuumed. Main rubbish/recycling taken out on dustman day but smaller rubbish bags taken out more often.
Cat: Skippy is 15 years old (Mix-breed)