Hackney Downs
Hackney, United Kingdom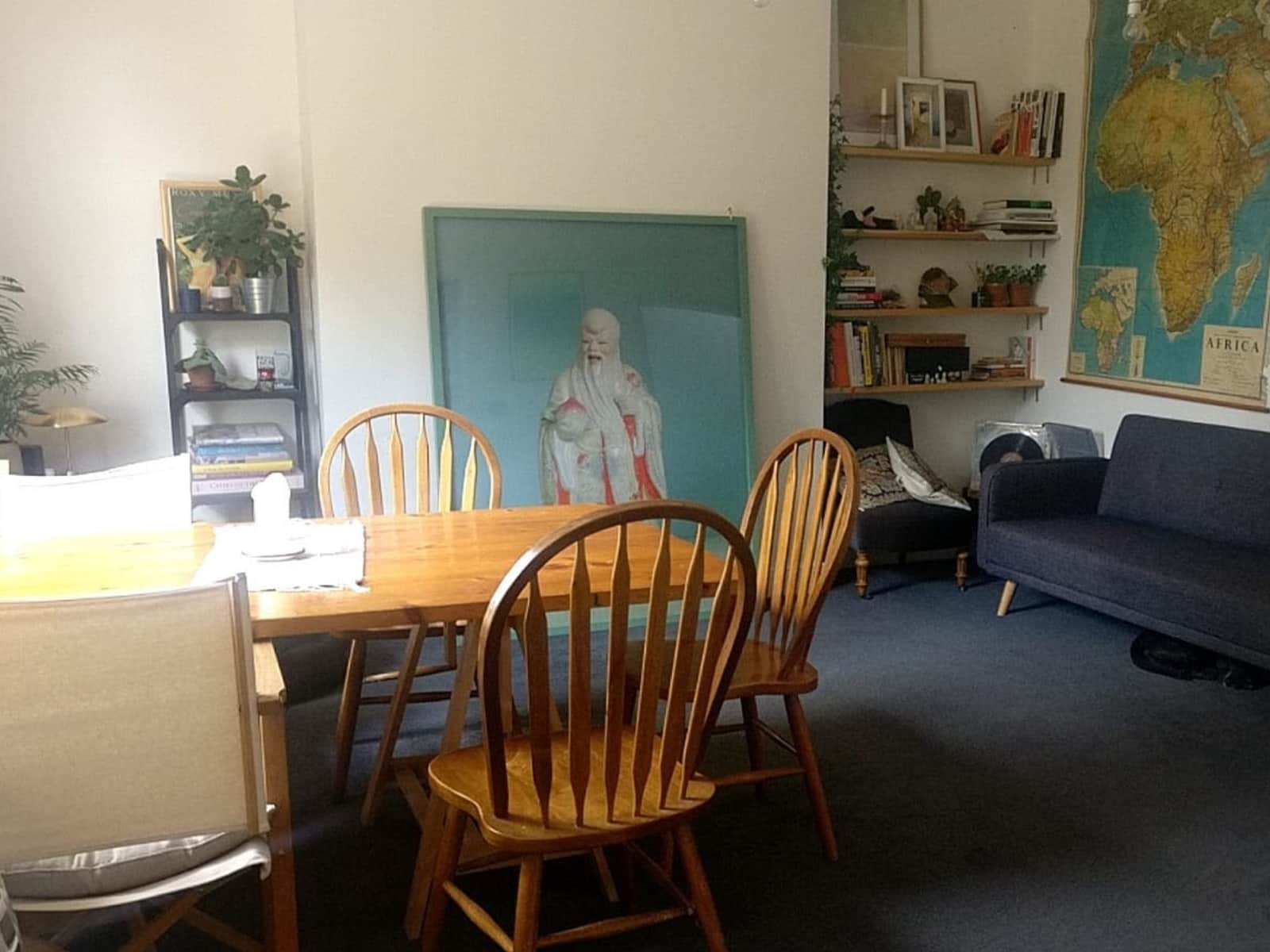 Pets
Dog
Introduction
Hello! We are a young couple living together with our cuddly friend Pixel. We travel a lot - both for work and holidays. Sometimes Pixel can't join us - because she's too busy playing with her friends in Hackney Downs. Those are the times we need someone to come to our lovely flat and join her with her park adventures!!
Our Home & Location
We live in a bright and cosy flat (two bed / two bath) on top of a town house with three neighbours below us. Everybody in the building are young and friendly (two of them also have dogs!). Our flat is big and spacious and it has every amenity you could need. It gets a lot of light from both sides. It's quiet and comfortable and quite modern.

Location wise: we live near Hackney Downs Park. That's where Pixel spends most of her time outside. Our flat is very close to Hackney Downs overground station. That's a great connection to go to the city. Other than these Hackney is a great neighbourhood for social activities: some of the best parks, pubs, restaurants in East London are all within cycling distance (we've god two bikes as well)
Apartment
Basic Wifi
City
Responsibilities & Pets
We live 5 mins walking distance to Hackney Downs and Pixel is used to going there 2-3 times a day for 30mins walks & play time. She is very social and likes to say hi to all the dogs she sees in the park. She's used to being off the lead though you sometimes have to run after her to when she rather wants to continue playing with dogs than to go home (we need to continue on the recall skills!). But this has never been an issue to us or anyone who is taking care of her - she just loves to play.
Dog: Pixel is 2 years old (Mix-breed)