Caring house sitter needed in London for Oscar and Felix
London, United Kingdom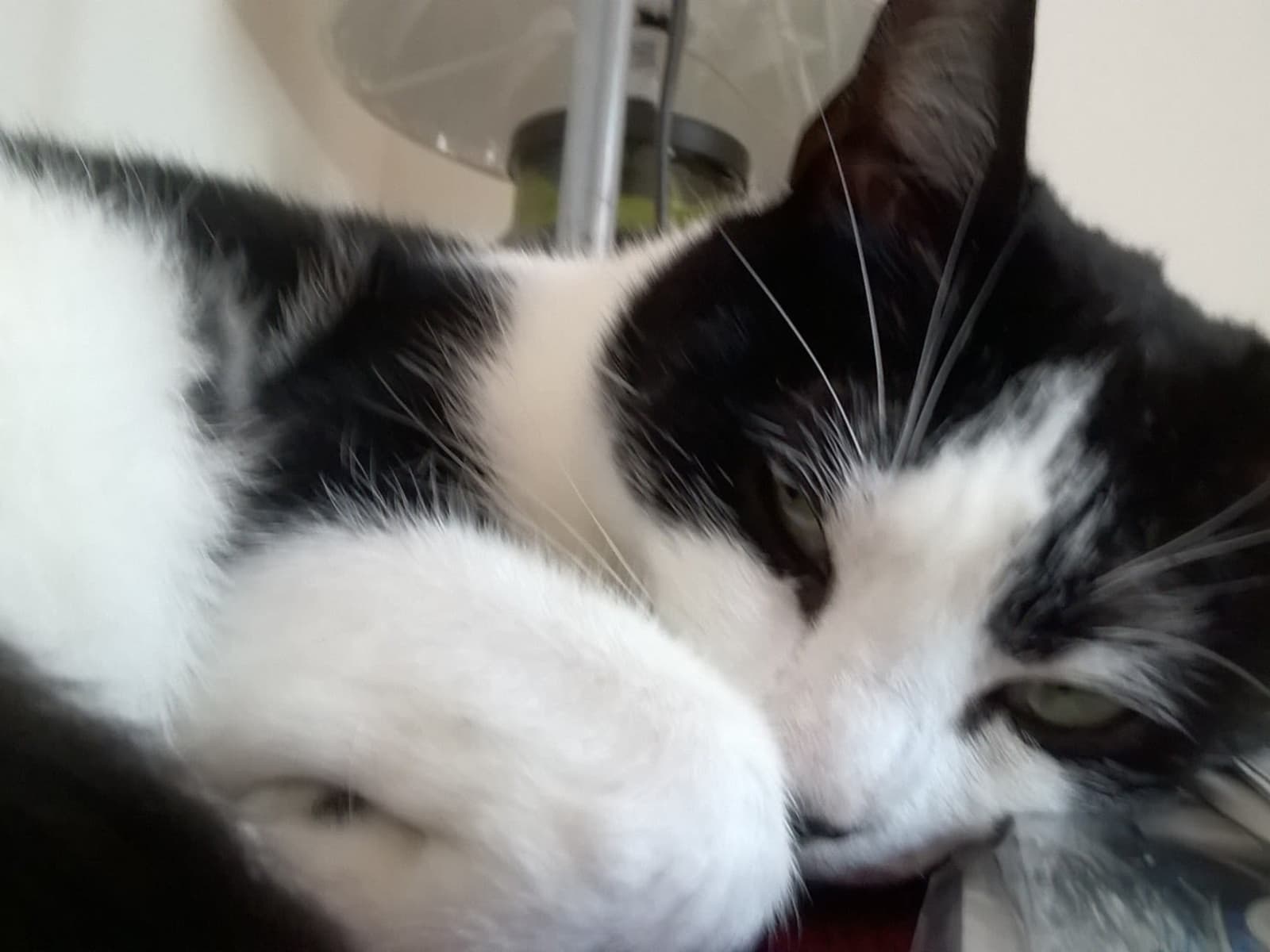 Pets
Cats
Introduction
I'm an animal lover, journalist, editor, teacher and several other things. I've lived in London for most of my life but love to travel. I'm new to having house sitters as we've always been lucky enough to have neighbours or friends close enough to look after our pets while away. Recently having moved to our new home here in Barnet, I'd like to have the peace of mind of having a trusted animal lover coming in (rather than someone just visiting for 30 mins a day) to look after our cats, ensuring they're safe and well looked after, and looking after our home too, a bonus.
Our Home & Location
My son and I have recently moved to our house in Barnet, North London, which has good travel links into central London, as well as easy access to lovely green spaces and countryside. We're not far from St Albans and the Harry Potters film studios. We are a 7 mins walk to the nearest tube (High Barnet) which takes 20-30 mins to get into central London. We have bus stops at the end of the road which link up to local parts of London and further into central London. We are within walking distance of the local high street (10 mins) or bus ride (2 mins) in High Barnet for shops, restaurants and cafes, etc, and a little further in opposite direction to Whetstone or Finchley, which are also lively areas for eating out. Around the corner we have an Everyman cinema and on our road we have a park, the Dollis Valley greenwalk, a walkway and cycle route through local fields, green spaces and parks down to Hampstead Heath.
Our place is a homely semi, but we are in the process of doing it up, so it is still a work in progress to make it even nicer than it already is. So for that reason at the moment it is most suited to a single house sitter or couple as we can only offer one double bedroom at the moment. But it has all the usual modern conveniences such as TV and wi-fi, etc. There's a garden which is in the process of being turned into a peaceful haven, with patio and seating outside.
House
High Speed Wifi
City
Countryside
Responsibilities & Pets
As our house sitter the most important task is to care for our two cats. They usually get food twice a day and the occasional treat. At the moment we have cat feeders and add fresh food each morning. These are intended to stop our slightly greedier cat Felix from eating his brother's food. There will be instructions about how much to give each cat, as, Felix is, ahem, slightly fatter than his leaner brother Oscar. Felix is a cat hoover when it comes to any food so portion control is important for him. We have plenty of bowls if the feeders are a problem or run out of battery, in which case both cats would need feeding twice a day. They usually have a change of water every day and top up. I leave them a water bowl downstairs and upstairs.
The cats come and go as they please through the cat flap so currently do their business outside in the garden. But if for some reason they need to stay in, we use trays and cat litter, so trays would need cleaning and changing when getting full :)
Finally they love plenty of attention, especially when they get used to you! They are a bit shy at first. Oscar (black) is the bolder one who seeks you out, while Felix (white) is quite shy and hides but once he trusts you loves strokes. Some company for them is important as they get quite lonely - a 30 mins visit from a cat sitter isn't enough unfortunately. But of course that doesn't mean you have to be at home all the time!

And we'd be grateful if you watered our plants too. The windows have locks, so just remember to lock them when going out. I can leave instructions for any relevant bits, and if you're able to come over before we leave, I can show you how everything works.
Cat(s): Oscar is 7 years old (Rescue cat), Felix is 7 years old (Rescue cat)