Spring in London
Catford, United Kingdom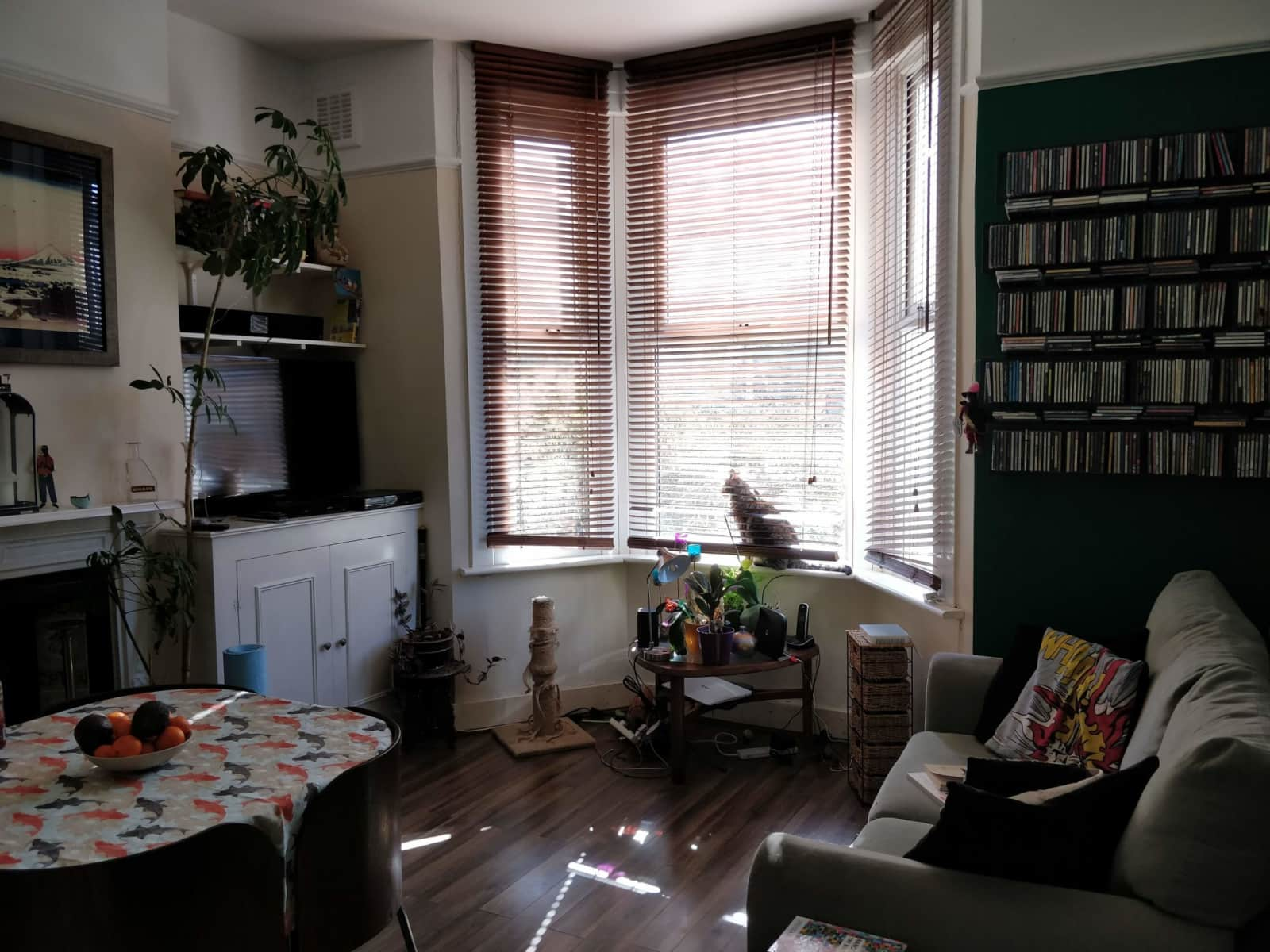 Pets
Cats
Introduction
I'm taking a little career break to figure out what I want to do when I grow up. Part of this break includes going back to Australia for a month for a way overdue catch up with family and friends - so I'm looking for some cat loving sitters to take care of furry rascals (and flat) while I'm away.
Our Home & Location
My place is the ground floor of a two level Victorian (probably actually Edwardian) terraced house. It has period features and lots of character. There's a small garden at the front of the property and a good sized garden at the back that gets plenty of sun in spring/summer. I'm actually really sad to be missing the garden in May, which is the time of year it's in its prime! Lots of roses, mock orange flower (I think), apple & cherry trees, flowers etc. I'm far from being an expert, or even competent, gardener - but I've been in my place for 12 years and the garden has some nice mature plants. And a BBQ.

It's a two bedroom flat, but the smaller bedroom I use as a studio, and intend to put all my clothes etc in to clear out the master bedroom for sitters! Like most properties in London, everything is on a pretty small scale, but there's a reasonable sized living room and workable kitchen. It's definitely no luxury pad, and the bathroom is in need of refurbishment, but everything works well....

The location is in Catford, a part of London currently undergoing regeneration - not the soulless type that ends up with lots of high rise buildings, but a more gradual regeneration which we all hope will retain the character of the area. There's multiple supermarkets, corner shops, some decent pubs and restaurants - not to mention the famous Catford Cat! A big fibreglass cat that sits over the shopping centre - as far as I'm aware, the only big fibreglass 'thing' in England (I'm Australian - we're used to big fibreglass pineapples and sheep and things). There are some great open spaces too, including Mountsfield Park, which is 2 mins' walk from my place.

I've lived in the area on and off for about 15 years and love it. It's not glamorous by any stretch of the imagination, but it's a nice diverse area with great parks and a short train ride from central London. If you drive, the A20 and A2 are very close, so it's also easy to escape London. Kent is right on the doorstep and it's less than a 90 minute drive to Dover, where you can take a ferry to France. It's generally a safe and friendly place. It's not unusual to have strangers say good morning to you, which is shocking to anyone familiar with London.

Catford has good transport links, and my place is very well located as it's basically equidistant from Hither Green, Catford (and Catford Bridge) and Ladywell stations (each about 15 mins walk) - so there's several lines you can get on. Note these are national rail trains, not the tube. It takes about 10-15 minutes to London Bridge and 15-20 mins to Charing Cross or Cannon Street. Lewisham is 20 mins walk away (or about 3 mins by bus), is zone 2 and has DLR connections to Canary Wharf and the city. Greenwich, Peckham and Dulwich are all near by.

Easily accessible local attractions include the Horniman Museum in Forest Hill, the Dulwich Picture Gallery and the Cutty Sark, Maritim Museum and Naval College in Greenwich (and of course the Catford Cat - I mentioned that, right?!).

Appliances in the kitchen - new Smeg oven, washing machine (no dryer), fridge/freezer, gas hobs, Echo
Appliances in the living room - smart TV, DVD, Echo
Fibre broadband throughout the flat. Full gas central heating (though it's unlikely you'll need it). + More info
Apartment
High Speed Wifi
City
Responsibilities & Pets
I'm looking for a sitter or sitters who can look after the cats, keep the house plants alive and keep the place lived in! The cats aren't very high maintenance. They need feeding a couple of times a day, Batfink needs brushing a few times a week and they both appreciate company. Batfink is very socialised and needs lots of human company and likes to be made a fuss of. He's something of a local celebrity and is in and out of various neighbours' houses. Shiva is shy (though he's getting better), but if/when he decides he likes you, he craves affection and will try to sit all over you. They have a cat flap and are free to roam. No medication required, other than flea treatment.
The house plants just need water. The garden always needs work, but can easily go a month without anything needing to be done to it. Mail will need to be brought in.
Cat(s): Batfink is 10 years old, Shiva is 10 years old