'Monty 'our 14 year old Black Labrador is looking for a trusted…
London, United Kingdom
Dates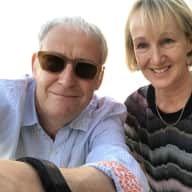 Heather and David
Home & pet owner
Sitter needed:
08

Jun

2019

-

09

Jun

2019

8-11 applicants
02

Jul

2019

-

04

Jul

2019

0-3 applicants
Introduction
We live on the edge of Richmond Park and Monty has been our family pet for the past 14 years .He has been much loved by our three children who have all left home. David still works and Heather is a retired physiotherapist. Due to hMonty's…
Home & location
We live in a 5 bedroomed house with garden in a beautiful tree lined street on the edge of Richmond Park. It is easy to walk to Sheen Common and Richmond Park. There is a bus stop 5 minutes walk away and it's 5 minutes to get the bus to…
House
High-speed WiFi
City
Suitable for couples
Responsibilities
Ideally we are looking for a single person or couple to look after Monty. The main responsibility is taking him to the park for a walk once a day and feeding him twice a day,making sure that he is has company and is well looked after.
Meet the pets
Monty

14 years