Genuine animal lovers for two gentle dogs and three affectionate cats in Richmond upon Thames
Teddington, United Kingdom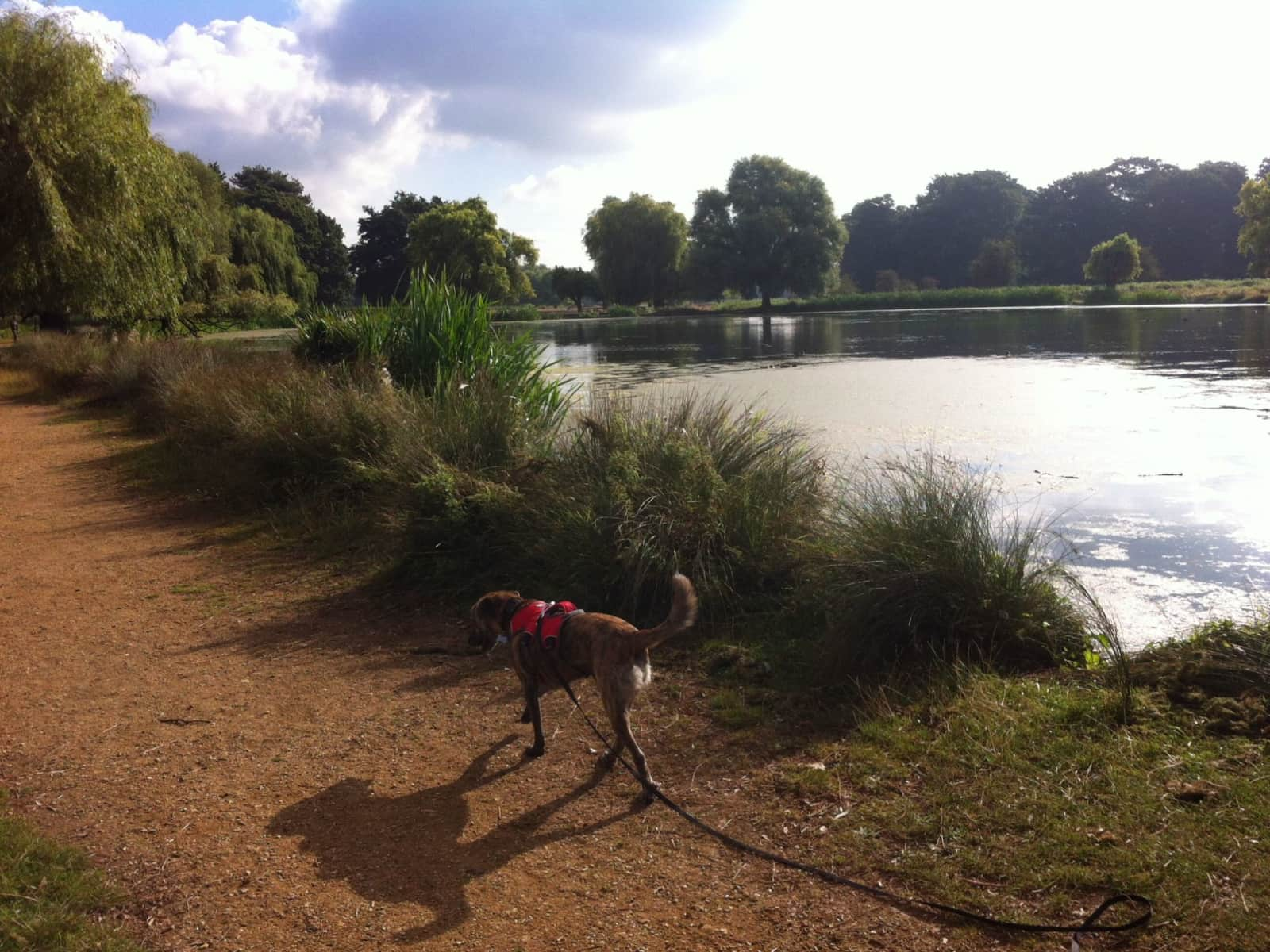 Pets
Dogs
Cats
Introduction
I am looking for a mature responsible, non-smoking, quiet, calm, tidy female or couple, (preferably vegans or vegetarians) to take good care of my three cats, two dogs and house. Experience with and a genuine love of animals is essential.

Cats - I've had the two brothers, Ziggy and Little Bear since they were kittens, so they are very sweet and affectionate. Holly came to me nearly three years ago and has settled well but can be a bit shy. Ziggy has some health issues mostly related to his poor response to stress. In 2017 he developed a life threatening blocked urethra and although he is stable now, he needs a lot of reassurance and quiet, gentle care. He has supplements daily and special dietary requirements. He needs to have a quiet, calm and safe environment to keep healthy as stress can be a trigger....

The dogs are street dogs from Thailand, one of whom I found dying in a temple. They are both lovely, quiet calm dogs. One of them is nervous, so like Ziggy, she needs quiet, calm care. She can be particularly afraid of men, so someone who is gentle and softly spoken would suit her best.

I would need the sitter to arrive a night before I leave so the animals can get used to you and understand I am trusting you to care for them. + More info
Our Home & Location
I have an exceptionally quiet and secluded end of terrace house in an affluent London suburb, close to Hampton court Palace, Kew Gardens and Ham House. There are many shops, restaurants and bars within a few minutes walk. The exclusive town of Richmond upon Thames is just over 3.5miles away and central London is 35minutes away by train. A car is not needed.

My house is more than 100 years old - it was originally a stables and sculptor's studio and later an artist's studio, so it is filled with light and interesting features.
It has a large open plan sitting room/conservatory with glass doors opening onto a front courtyard and a large kitchen diner with glass doors opening onto a rear courtyard. Both outdoor areas have high walls and offer seclusion and privacy. There is a parking space at the front occupied by my car but if sitters have their own car, I can move mine. There is a double bedroom, as well as a sleeping area in the loft room. There is a double shower, a separate bathroom and a downstairs cloakroom. There is also wi fi, LED TV, (Netflix, amazon prime) in the sitting room. There is no passing traffic, and the road is only wide enough for one car, so apart from the occasional plane overhead, it is exceptionally quiet.
Responsibilities & Pets
General care of the cats, feeding, grooming and monitoring. Special care of Ziggy. The cats eat moist food so need to be fed two to three times daily. Ziggy can eat a few dried biscuits daily. He's also on a diet, so portion control is crucial. He's lost a lot of weight and was in perfect body condition but he has gained weight again recently. He's back on a strict diet which means closely monitoring meal times and ensuring he eats only the food he is given....not anyone else's!

One of the cats is a hunter, so there's a possibility of coming across live rodents he has brought in to play with or half eaten prey. I'm used to it and have a humane trap to catch any he grows bored with! It's less of a problem in the winter....

The dogs need walking twice a day, once in the morning for an hour, then a quick walk around the block in the evening. The cats go too! Dogs are fed twice a day. It is possible to take lovely walks in nature directly from the house without a car.

I'm ultra clean and tidy and I would expect that house and it's contents should be maintained to this standard, indoor and outdoor plants watered and post brought into the house from the outside mailbox.

Given the nervousness of the dogs and Ziggy's requirement for calm and security, I would have to ask that there are no additional visitors to the house during my absence.

Sitters with excellent references only please.... + More info
Cat(s): Ziggy is 7 years old, Little Bear is 7 years old, Holly is 7 years old
Dog(s): Caphu is 8 years old (Mix-breed), Sally is 5 years old (Mix-breed)