Please look after me!
London, United Kingdom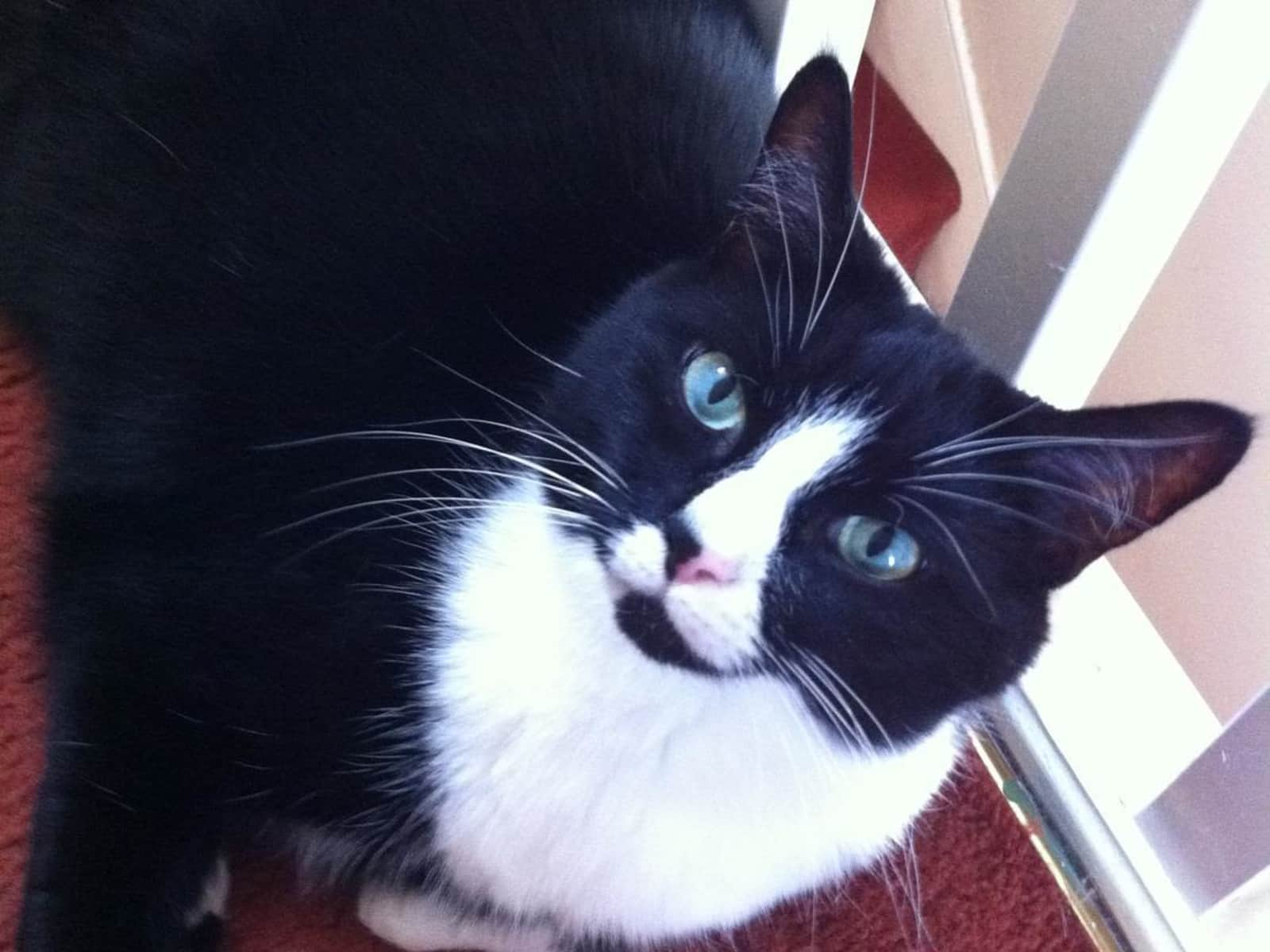 Pets
Cats
Introduction
We're looking for someone to care for our 3 cats, Eddie, Elvis and BJ, for 2 weeks (15 nights) in September. Nice, modernised, 3-storey Victorian terraced house with courtyard garden in Stoke Newington, North London, which is in zone 2.
Our Home & Location
Period house near Stoke Newington train station with large range of restaurants, bars, cafes and lots of independent local shops and a supermarket in walking distance. Easy to travel to other parts of London - overground station to Liverpool St (Central, Circle, Hammersmith and City lines) 5 minute walk, many and frequent buses. Excellent leisure centre and pool in walking distance also several parks and lots of nice urban walks (canal, river, disused railway line etc) fairly nearby.


House has Wifi, Cable TV with 3D (plus DVD library), large kitchen/diner with newly fitted German kitchen including washer, dryer, dishwasher, every kitchen gadget you can possibly imagine plus a few more. Folding doors onto patio, large, comfortable through lounge and TV room, wooden floors, courtyard garden, contemporary décor and furnishing. Recently re-furbished, open plan ground floor with exposed brick wall in dining area. Quiet, double guest bedroom, overlooking garden and woodland nature reserve at back of house, modern bathroom with shower next door to bedroom. You're welcome to use small top-floor exercise room with elliptical CV machine, mats, few weights etc. Or you can just sit in it, drink your coffee and admire the view over Abney Park....

House actually much nicer than I've managed to make it look in photos, I'd make a rubbish estate agent. Cats as delightful as they look in photos. Street is a peaceful place in a quiet, leafy crescent, but there's lots to do locally and you can be in Oxford St in 45 mins. + More info
House
High Speed Wifi
City
Responsibilities & Pets
Look after our 3 cats. They are 16 and 17 years old (80 and 84 in human years), healthy, friendly, need feeding, stroking, grooming and company. BJ has arthritis, so needs to be handled with a little care and understanding. Eddie and BJ are long- haired and double-coated, so need to be combed every day or their fur gets matted - they aren't as flexible as they used to be. They're all big cats and ridiculously fluffy! (We do have two handheld dysons to cope with the housework implications of all the fur BTW, and we not have the 2 long-haired cats groomed and clipped before we go away, to make combing easier for you.)

They're all used to lots of human interaction, so we're looking for someone who genuinely understands and loves cats. They can't easily jump up on tables and chairs any more, so you need to be willing and able to get down to their level and sit on the floor with them to stroke them, encourage BJ to eat, talk to them, play with them and comb them. This really is a cat person sit!...

You'd need to water plants in house, on balcony and in small front and back gardens; look after house, keep it clean and secure, return it to us as you found it and let us have the keys back promptly. Also fill up the bird feeders when they 're empty - we get lots of birds. The cats will sit and watch them with you but can't chase them nowadays.

We try to be fairly organised about the whole house-sitting thing and will make everything as clear and easy as possible and leave you a handbook about stuff you need to know. We prefer to invite prospective sitters round to meet cats and see house, so ideally you'd need to be able to get to London for this. + More info
Cat(s): Eddie is 16 years old (Rescue cat), BJ is 17 years old (Rescue cat), Elvis is 16 years old (Rescue cat)