House sitter required in leafy Surrey , owned by 2 cats and a puppy!
Hersham, United Kingdom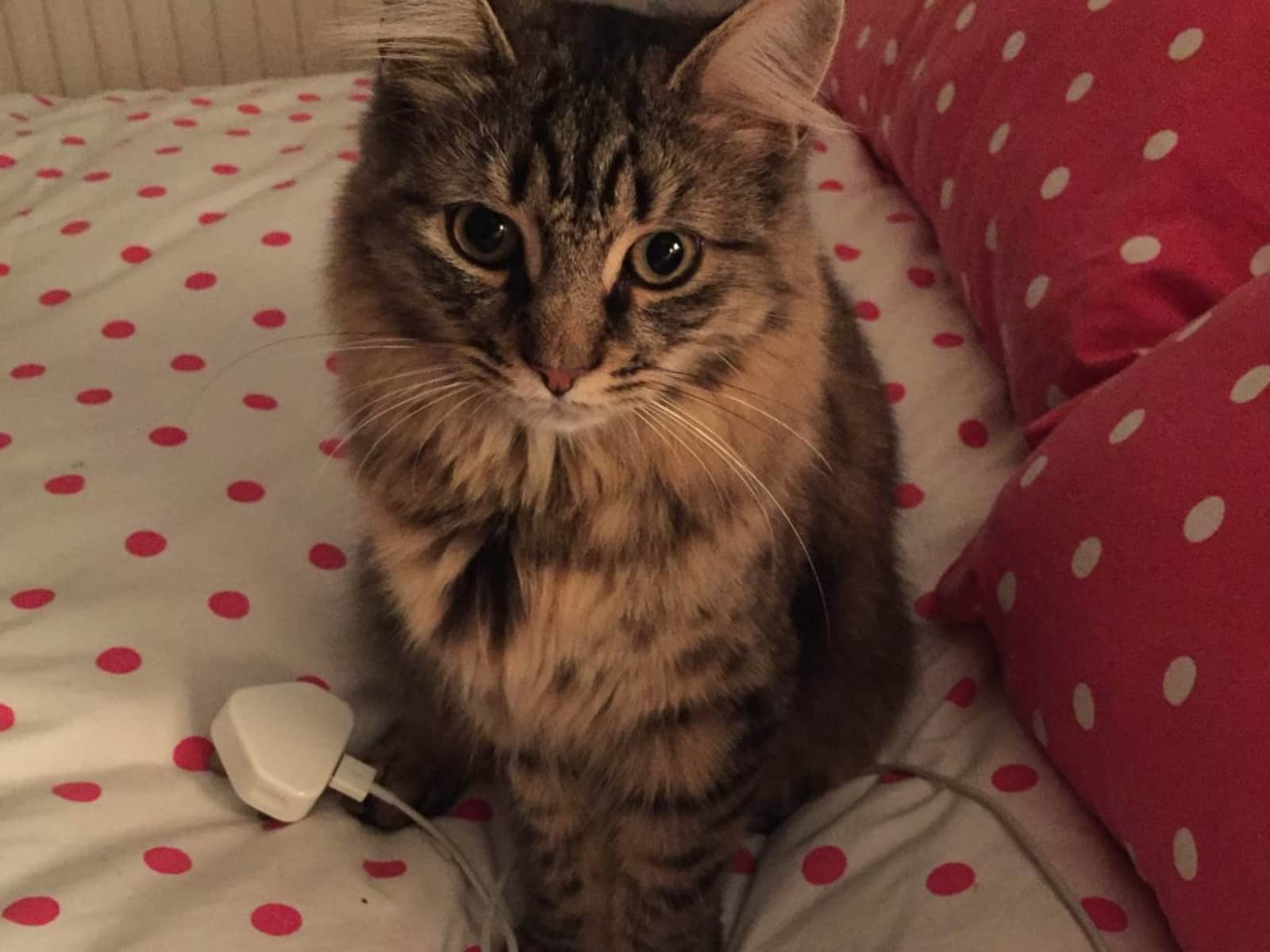 Pets
Dog
Cats
Introduction
Hello! I am Sarah and I have 2 cats (Lily and Burt), Maine coons, and a dog called Cordelia, a bossy shih tzu!

I am going away 15th - 21st April so would like someone/couple/family to arrive the day before (Saturday 14th) to get settled and the babies used to you!
Our Home & Location
I live in a 2 bed Cottage in Hersham, Surrey with own drive way. It's a 10 minutes walk to the train station (on the same road) and 25 minutes into London Waterloo.Hampton Court Palace (King Henry 8th) is 15 minutes drive away, there are lots of parks and countryside if you drive or can get the train to the seaside about an hour awayKingston is a brilliant shopping town and only 20 minutes away
House
High Speed Wifi
Family-friendly
City
Responsibilities & Pets
Dog - Cordelia is a black Shih Tzu, she will be 1 year old in 13th feb! She rules the roost & terrorises the cats if they dare to come near me! She's friendly to literally everyone else, just not my cats (no fights, just chasing but she's does bark at Lily, the smaller one). Cordie LOVES being outside. She has friends in the park she loves to play with, she's very sociable and independent when out, and will lick you to death and give you lots of cuddles as per the shih tzu way (fiercely loyal).

Cats - Lily and Burt, both 3 years old. They are fed twice a day (dirt in morning then wet and dry in evening). Burt is a huge fur monster who adores cuddles. He would eat all the time if you let him (please don't haha). He will be wary for a little bit then come to you for his head to be stroked. Lily, on the other hand, epitomises the phrase scaredy-cat. Any sign of a new person and she will run outside. She is very independent but needs an escape route so feel free to let her go upstairs into one of the bedrooms (first one is best as it's the main room) so she can calm down. She is so affectionate when you get to know her but she doesn't trust easily
Cat(s): Lily is 3 years old (Siberian), Burt is 3 years old (Maine Coon)
Dog: Cordelia (Cordie) is 1 year old (Shih Tzu)