Hi- we need someone to walk the dog and feed all the animals. The dog is very friendly. The cats are generally outside at this time of year but love a cuddle.
Westerham, United Kingdom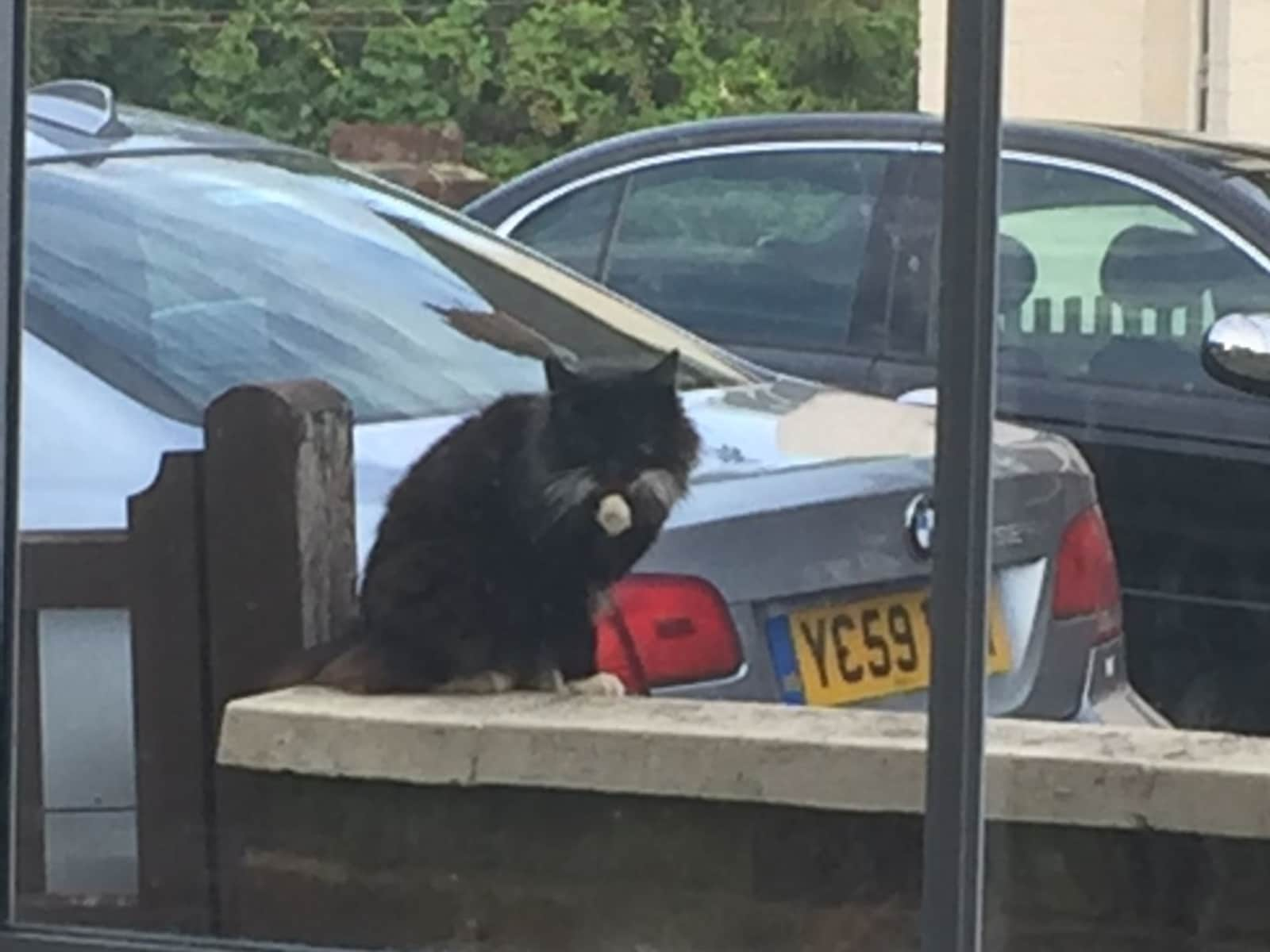 Pets
1 Dog
4 Cats
1 Reptile
Fish
Introduction
Hi
I'm a single mum or two. We used to have an au pair but no longer really need one. Therefore, there is no longer someone in the house to look after the animals....
Nutcracker, our cocker spaniel, is a lovely, friendly dog who loves to say hello to everyone she meets.
The cats are, like most, independent, but love a cuddle. They occasionally like to bring in a gift - sorry about that.
We have a bearded dragon. He eats locusts and meal worms and greens. He can live on either locusts or meal worms if you don't like the idea of handling one of them.
The fish need very little care. A bit of food or I can pop in one of the slow release tablets.
We live less than a 10 minute walk from the centre of Westerham. It's a friendly place with a decent bus service to other towns. There is a big field and a park within a few minutes' walk which is a great place to walk the dog.
I just need someone to walk the dog and feed all the animals.
Many thanks. + More info
Our Home & Location
Westerham is a picturesque village in Kent. It has a friendly atmosphere. There are plenty of restaurants and pubs plus a coffee shops and the usual local amenities: Co-op, Nisa, pharmacy, take aways.

There are bus links to Bromley, Oxted and Sevenoaks where you can get a train to London. It is also near Chartwell, the home of Winston Churchill. A car is a bonus but not a necessity for a short period (I'm unlikely to be away for more than two weeks). If you have a car, there's parking on the street outside the house. It's a quiet street as you only drive down it to get to a house on it.
All usual supermarkets deliver here.
I can provide use of a car provided I have the driver's details to put on the insurance. It's an automatic.
House
High Speed Wifi
Family-friendly
Countryside
Responsibilities & Pets
Feed the animals and walk the dog. Having someone in the house is obviously preferable from a security point of view. Other than that, there's nothing else that needs to be done. At tis time of the year, the cats tend to be outside so they don't really use the litter box much if at all.
The dog has a crate that she sleeps in although if you're happy to have her with you at night, that's fine. She does snore a bit though.
Fish: Indoors, Cold water godlfish
Cat(s): Esmerelda is 8 years old (Maine Coon), Oscar is 8 years old, Anya is 3 years old, Iyou is 3 years old
Reptile: Kevin is 3 years old (Bearded Dragon)
Dog: Nutcracker is 3 years old (Cocker Spaniel)