19th Century Cottage, in an area of 'outstanding Natural Beauty', Kent
Faversham, United Kingdom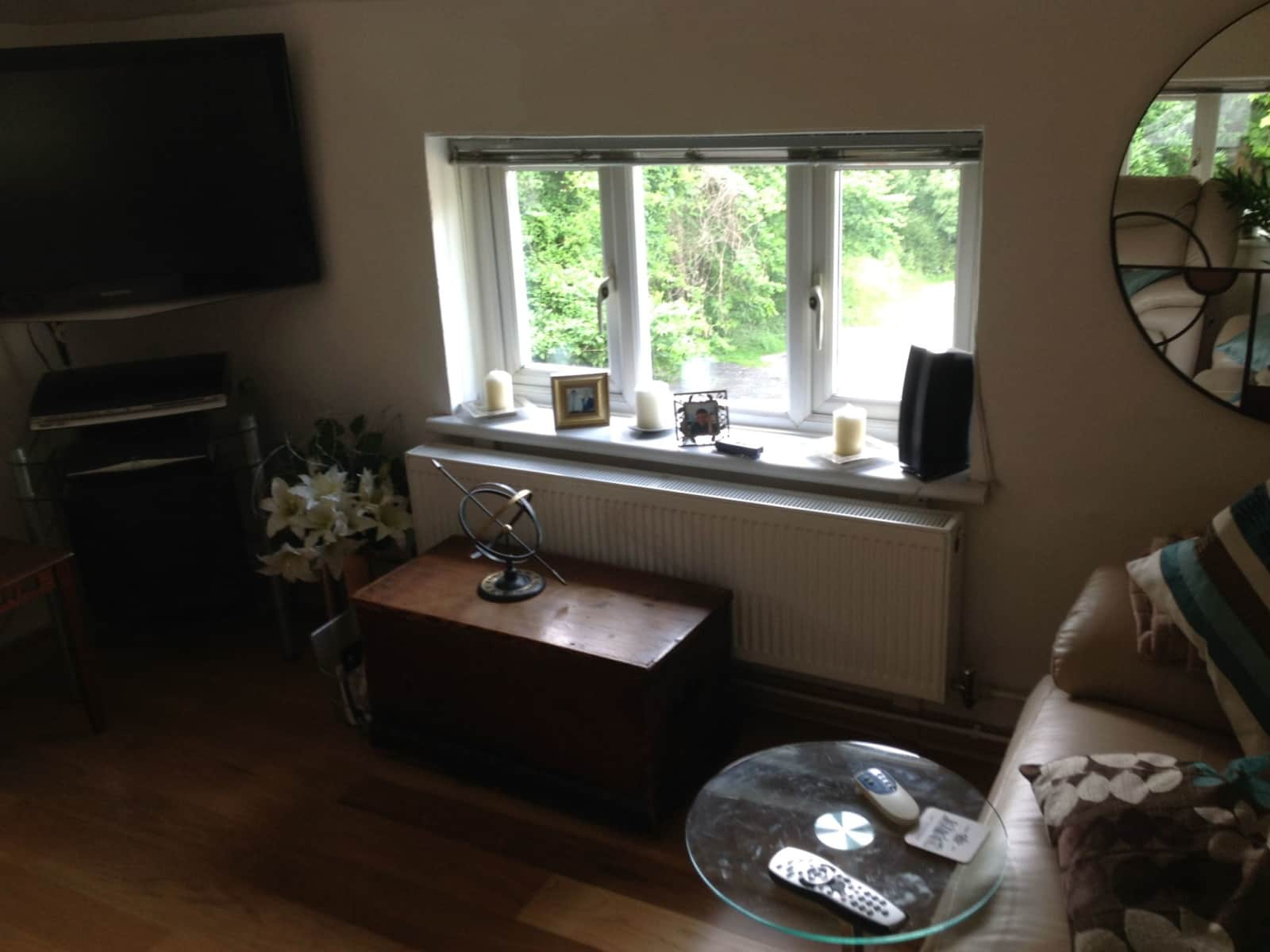 Pets
Dogs
Introduction
We live in a very small, flint built cottage in an area of 'outstanding natural beauty' in the village of Eastling, Kent (the Garden of England). Pnut 3 year old Szitsu X ) and Fraggle (long haired JRT) would be your charges and we would ask little more than you look after and spoil them. They have two walks a day (morning and evening). The village in which we live, has little more than a local pub (a mile away) selling local Faversham beer and food. Our house is very secluded being one of only 5 in the lane. If you want a very quiet time - this is the place for you - do not expect a night life. There is NOTHING going on in this village.
The dates I have listed might vary slightly.
Our Home & Location
Village location, very small two bedroom flint cottage built in 1800. The cottage is upside down so the lounge and the kitchen are up-stairs and everything else is downstairs. I have said it is suitable for children however, there is not a lot of space for little ones. We have been renovating over the last 6 years and we still have some finishing touches to do. Arty, my husband has recently had a stroke so I am afraid the DIY has stalled a bit but it is still a pleasant environment.Wi-fi available but absolutely NO mobile phone signal. Deep in the country; car essential, we are very remote. There is only one bus a day through the village. The countryside is breathtaking and it is a pleasure walking the dogs. The neighbours are lovely and very helpful should you need their assistance. Nearest shop is about 5 miles away and the nearest supermarket/town is Faversham and that's about 6/7 miles. Fantastic location to explore Kent (the garden of England) with many many historic sites to visit
House
Sitters need a car
Basic Wifi
Family-friendly
Countryside
Responsibilities & Pets
Walk, feed and fuss the kids (dogs). Wash up after yourselves and don't upset my neighbours. Look after our house & cut the grass.
Dog(s): FRAGGLE is 10 years old, PNUT is 4 years old