Cheeky Tortie looking for a Friendly Sitter in Manchester
Manchester, United Kingdom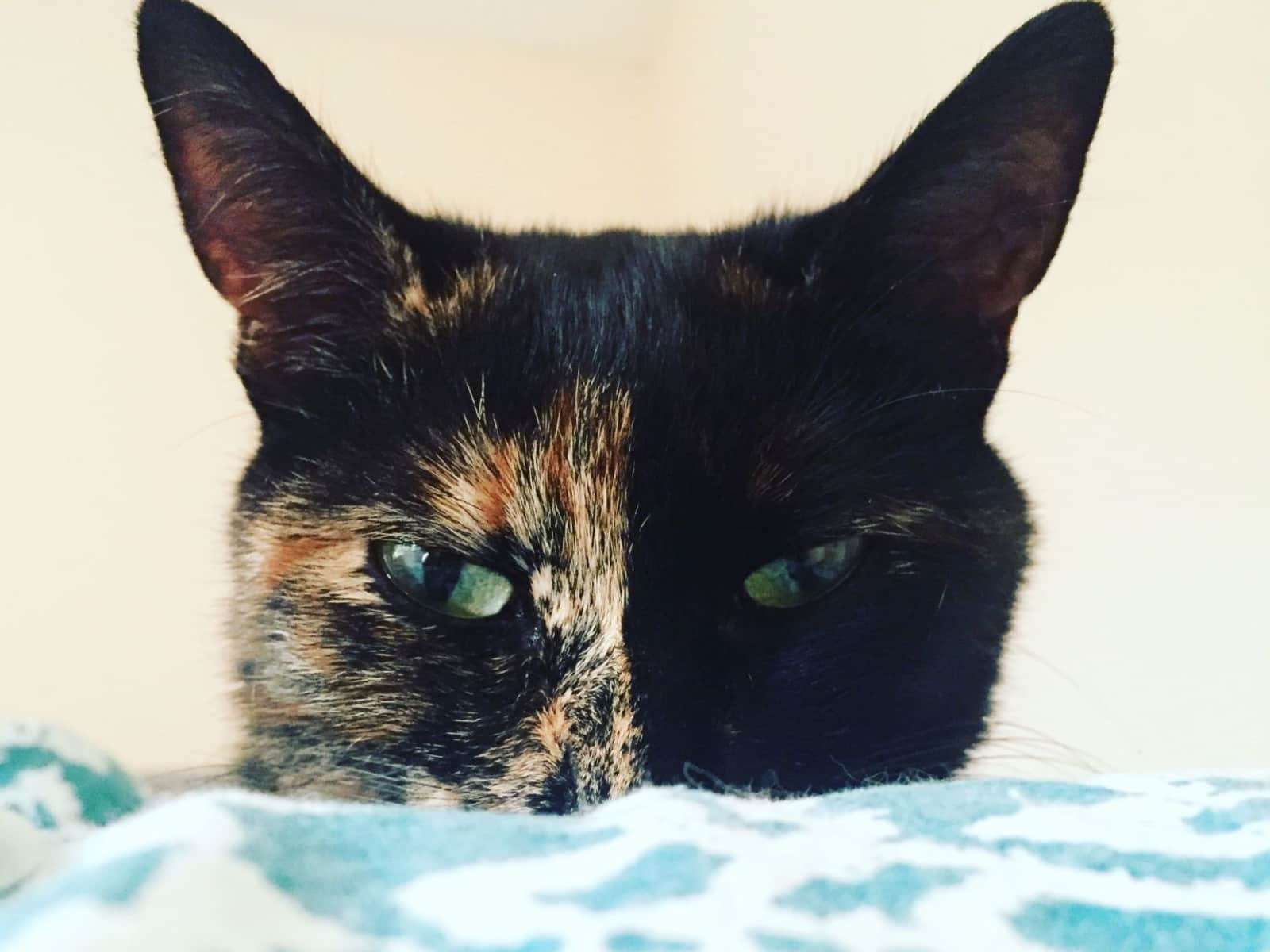 Pets
Cat
Introduction
Hi! Were Sophie, Matt and Khaleesi. Khaleesi is named after the Game of Thrones character - but don't worry, no replica swords or anything in our flat!

Until 2016 Khaleesi was predominantly an outdoor cat but we had to move in to the apartment in the city centre for work. She's taken to it really well and is friendly, cheeky and playful in equal measures. She loves cuddling up on the sofa or on the bed with us but she also loves playing. She's not keen on being left alone for long periods of time, and I try not to move her about too often as I don't want her to get stressed....

Matt and I love travelling and go away a few of times a year. Up to now it's been quite hard to find a cattery nearby that I trust, but I found out about Trusted Housesitters through Cats Protection - who I donate to regularly and I thought I'd give it a go.

I work for a design agency in town, and Matt works from home most days as a contract manager - so Khaleesi gets loads of company and loves sitting on his knee while he works. She's an independent cat but loves lots of attention and praise!

While she loves to snuggle, she isn't keen on being picked up, and, like most cats, will let you know when she wants to be left alone. + More info
Our Home & Location
Our apartment is less than 5 minutes from Manchester Oxford Road Train Station, right in the centre of Manchester. We're set back from the road and are actually in a very quiet and peaceful area known as Mackintosh Village.
From our apartment you're close to Oxford Road, and a short walk to St Peter's Square, Manchester University, and the main shopping areas in town. There are great coffee shops and restaurants in the local area, and plenty of access to trams and buses.
Apartment
High Speed Wifi
City
Responsibilities & Pets
Khaleesi is on a bit of a diet at the moment. I feed her 50g of her Lily's Kitchen food per day. As long as she has fresh water and plenty of attention, she's a happy kitty!

Her litter tray is changed once every 2 days.
Cat: Khaleesi is 5 years old (British Shorthair)