Beautiful peaceful apartment in lovely, leafy Didsbury
Manchester, United Kingdom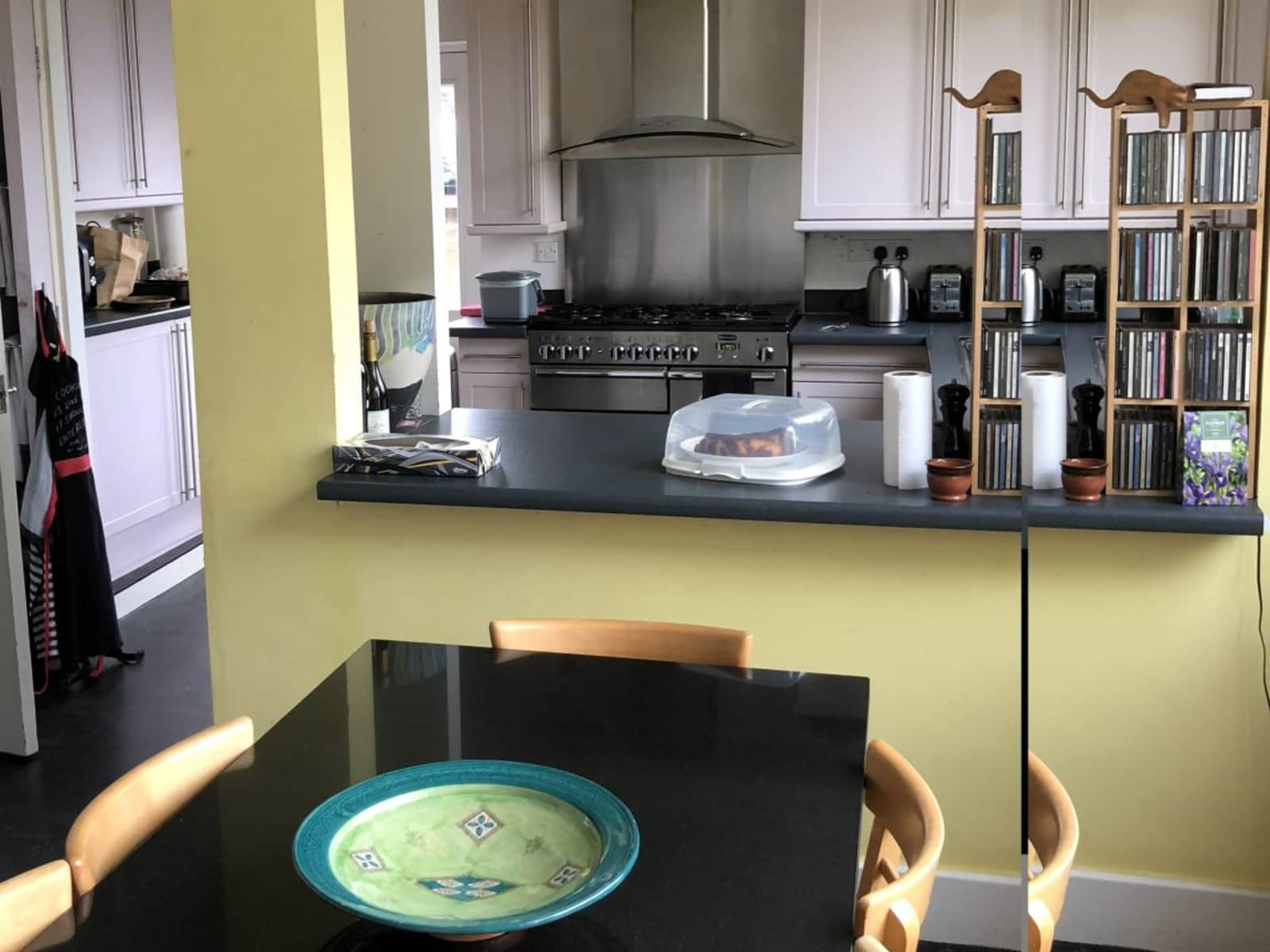 Pets
Cat
Introduction
I am a Kiwi and we are going to Australia and NZ for a big Christmas celebration with lots of family. We are very excited as we three haven't all been back together for 11 years. Ideally we want someone to stay in our house who loves cats and will enjoy our home and neighbourhood. We have lovely neighbours and we like to think our home is comfortable, welcoming and pleasant.
Our Home & Location
Didsbury is a suburb of Manchester and is, we believe, a wonderful place to live. It is easy to get to the city centre and we are very conveniently located for the tram and buses. There are lots of great bars and restaurants in walking distance and yet where we live is peaceful and Arcadian. Our home has four bedrooms, living/dining room, kitchen/dining, conservatory type room overlooking the tennis courts and gardens, two bathrooms and one large study space.
Apartment
High Speed Wifi
City
Responsibilities & Pets
We have one cat, Jack, who is a house cat and therefore requires his dirt tray changing every morning and feeding twice a day. He likes cuddles on our laps and prefers things to be quite quiet and relaxed. He is Burmese. We love him to pieces.