Mutts & Clucks On the Beautiful Isle of Wight, UK
Ventnor, United Kingdom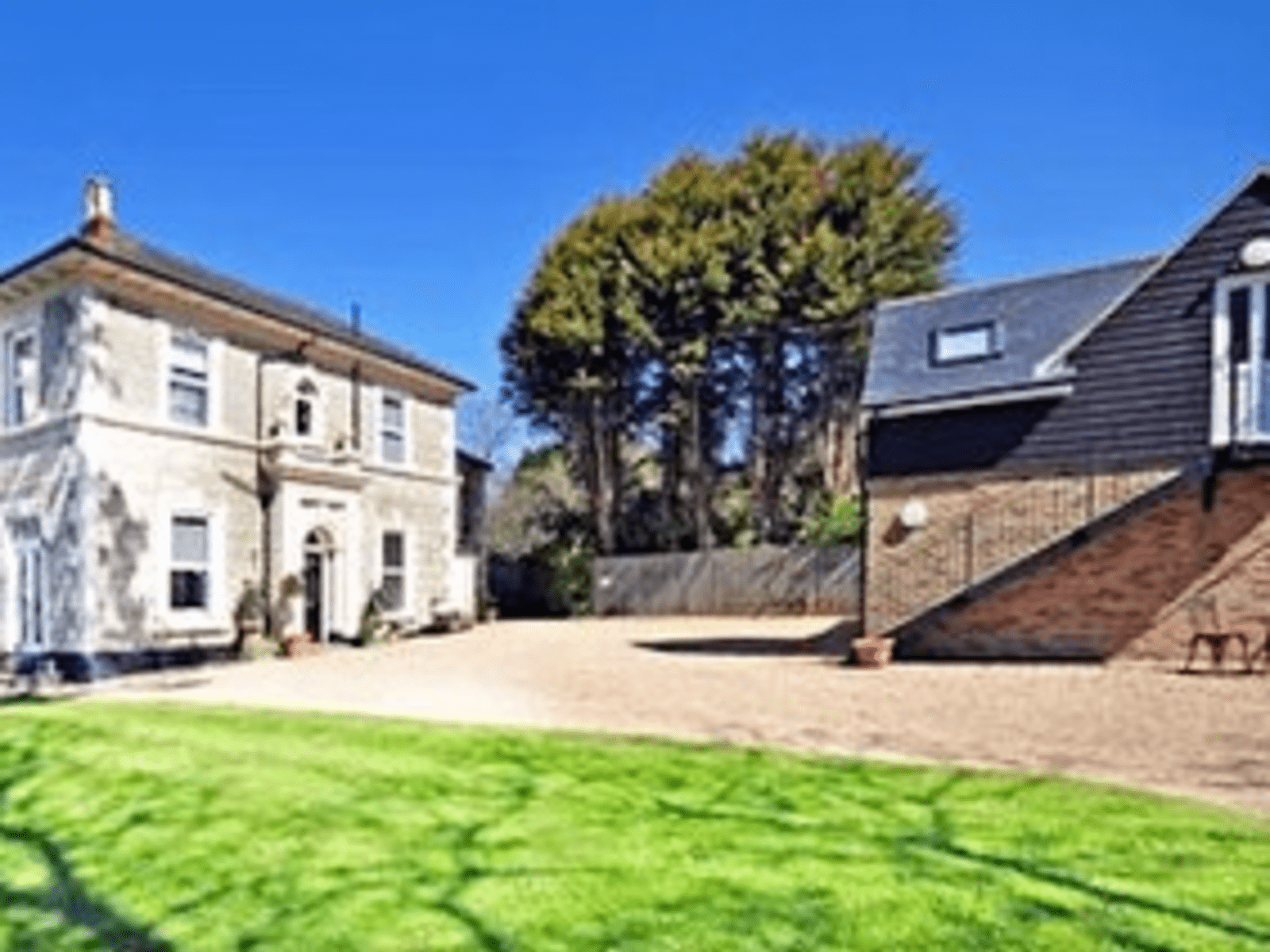 Pets
Dogs
Poultry
Introduction
I'm Marie I live on the beautiful Isle fo Wight in the semi rural village of Wroxall, just north of Ventnor. I own holiday accommodation that I rent out year round. During the quieter months, I like to getaway and travel, as the summer months are very hectic and I'm busy with the holiday accommodation changeovers. I used to live overseas and returned to the UK just over five years ago.
Our Home & Location
My personal apartment is at the rear of the beautiful country house, also on site are two further holiday apartments. The photos are of the house, which house sitters could use in addition to my personal apartment. Sitters would have their own space and own access. I currently rent out the two holiday apartments separately until the end March, they are totally self contained and have their own access.

Wroxall is a semi rural village, just north of Ventnor on the southern side of the island. There is a village pub and also a postoffice/small convenience store in the village. There are fabulous walks to Godshill, Shanklin, Ventnor and Whitwell. The IOW Donkey Sanctuary is on the outskirts of the village. A short drive takes you to some fabulous beaches and fantastic country pubs and the village is ideally placed to explore the island.
Apartment
Sitters need a car
High Speed Wifi
Beach
Countryside
Responsibilities & Pets
Looking after the Mutts and Clucks is the main responsibility. The mutts need feeding twice a day, they need to be walked ideally twice daily however at least once with some garden time. Marley loves his ball and will be easily entertained and worn out with a game of throw & catch. Mr Khan just needs a gentle stroll and sniff, he will happily amble and at his age, he is allowed to dawdle. Honey Monster has lots of energy which is quite useful for pulling up hills, she has to wear a muzzle when out, as she is not always very well behaved around other doggies and can be a thug! Betsy also likes a walk but is a bit slow, she keeps Mr Khan company on walks and likes to set Honey off by barking at other dogs. Marley is good company for Honey Monster. They all need to be kept on leashes, as the village is surrounded by farmland with livestock and farmers will shoot if a dog is off leash and not under control.

The Clucks need to be fed and watered daily, let out in their runs and put to bed at dusk. They actually take themselves off to bed, but they do need to be locked away, so Mr Fox doesn't pay a nasty visit. The cluckers can be let out in the garden, as long as the dogs are not out at the same time and they do need to be supervised. They supply lots of lovely fresh eggs. Please make sure their water is kept topped up in summer and break any ice in the winter.
Poultry: Chickens, Eight Cluckers, all rescued chickens.
Dog(s): Mr Khan is 16 years old, Honey Monster is 9 years old, Betsy is 9 years old, Marley is 3 years old