Flexible dates - 2 weeks - Heugh
Leyburn, United Kingdom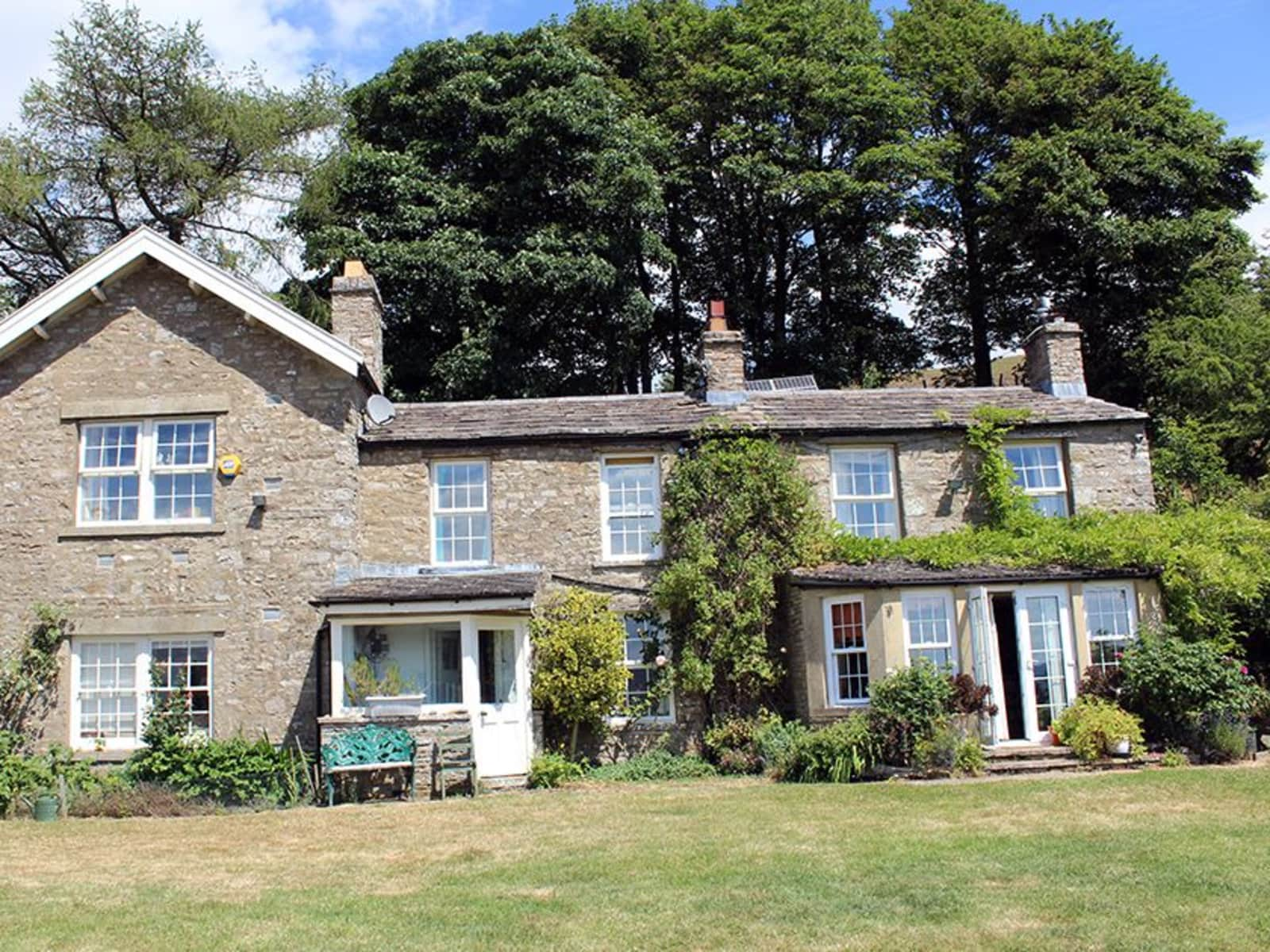 Pets
Dogs
Introduction
I am now a widower and a successful artist and part successful writer - and poet and composer. So VERY in demand and a bit lame - dogs just chase on ahead often, though my brain if fine! Ofter going down to London (now youngest daughter has a spot of cancer to get cleared out) and ma-in-law is a bit frail at 77 and girlfriend is also a busy artist and Air B&B owner; both live by each other but are a 26 mile round trip away, so the drive is a bore let alone worrying about the old big energetic dog and the new, tiny energetic dog !!
So I work long hours and enjoy that but not always at my lovely lovely house I spent 32 years having restored.
Our Home & Location
The house in the middle of the Yorkshire Dales National Park, and overlooks much of the valley. It faces south and is isolated on a tarmac drive 800yds above a small village called Nappa Scarr one mile east of Askrigg, and 9 miles from the local town of Hawes and around 10 miles from Leyburn both of which have a large amount of shops and a market (Tues for Hawes, Fri for Leyburn). The closest village, Askrigg (roughly 30 min walk) has several pubs, a deli and a small shop. VERY friendly people, all say and I agree. There are many local attractions from walking in the dale to visiting places like Castle Bolton, The Wensleydale Creamery etc. The bus service in the dale goes past the village below the house a couple of times a day but the easiest way to catch the bus would be to walk down to askrigg and catch it from there if the bus is required- the bus goes from Hawes to Leyburn and back and you can change in Leyburn for going to Northallerton on weekdays or Richmond on any day.
House
Sitters need a car
High Speed Wifi
Family-friendly
Countryside
Responsibilities & Pets
Feed twice a day (easy with NATURE'S DIET (amazingly good and my dogs love) and some harder meal - one for puppy, one for big boy Buzzee the dalmatian and walked twice a day or whenever, if pet-house sitter wants to explore (by foot) the beautiful countryside around Heugh.
Local vet is a mile away and will call tho' a trip there fine. One dog is happyb left in the house....
V Important to lock all doors if going out. V important to m=mix into the Dalmatian, Buzzee's foof two pills with every meal.The person in charge could take telephone messages and write down and if seems important, ring me from the hoiuysephone to my mobile.
Keep the kitchen and her/their bedroom tidy - we've just done up a room with all ameities for her/them.Being on a wonderful spring, it is important to keep the back kitchen cold tap running v very slightly, so the excellent pipeline of 268 yards (230 metres) does not freeze. + More info
Dog(s): Buzzee is 10 years old (Dalmatian), Bertie is 1 year old (Jack Russell Terrier)