Special Needs Dog but worth it!
Thrapston, United Kingdom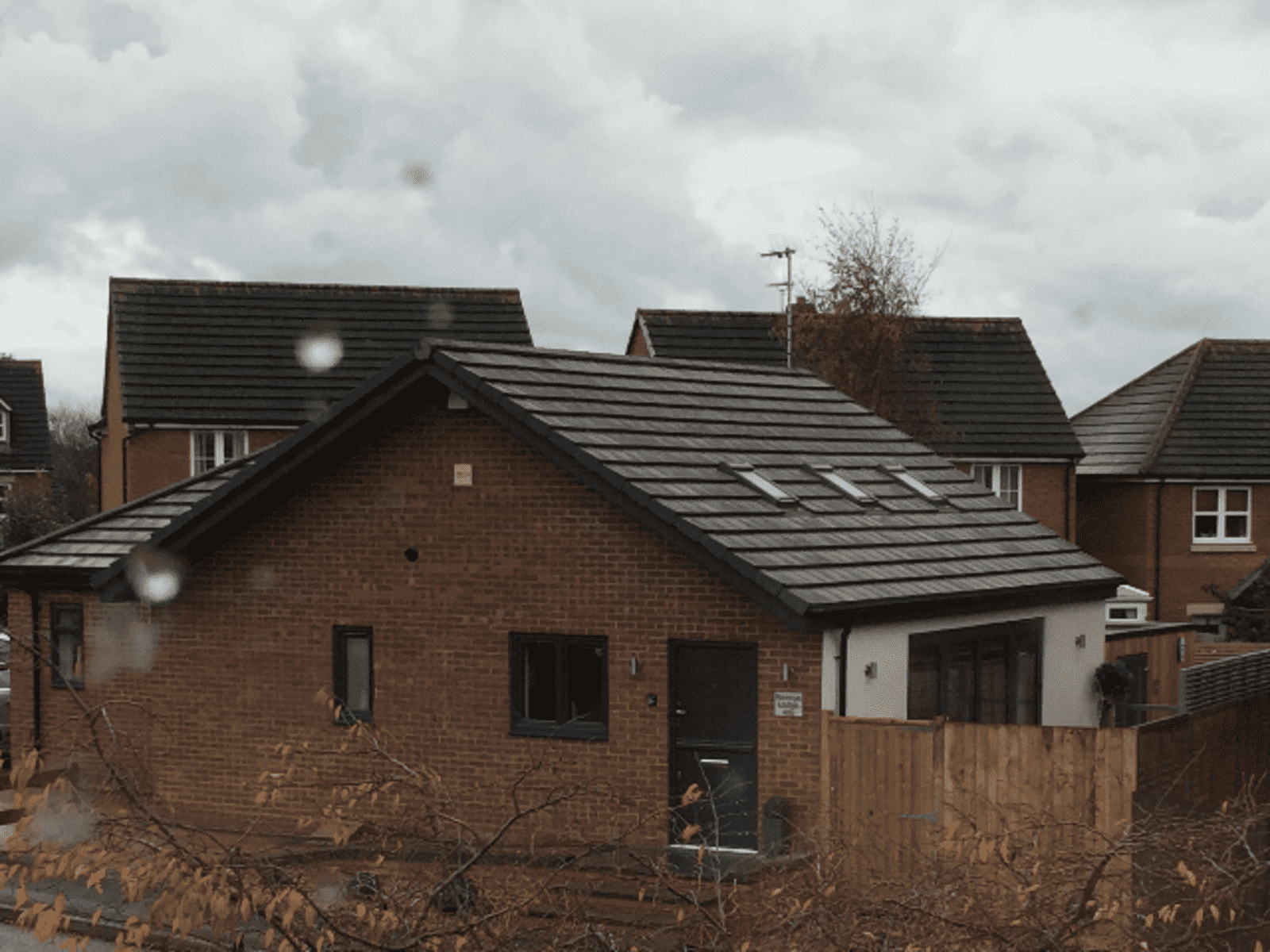 Pets
Dog
Introduction
Our names are Jo & Mike & our dog is Bailey. I work from home & am also studying part-time to become a Canine Behaviourist after our own dog developed a passion in me whilst my husband, Mike, is a Quantity Surveyor. We both love travelling but have been restricted somewhat since having our dog Bailey. Bailey is the reason we are looking for a house-sitter &, because of anxiety issues, it would be better for Bailey to remain in his own, safe, environment with as little disruption to his routine as possible. We are looking for a very special person or persons who can manage a dog with anxiety issues. In return we can offer a relaxing home for your stay with gym & hot tub facilities at your disposal in a lovely market town with lovely countryside walks on the doorstep & a dog who will show you his fun loving side once he gets to know you.
Our Home & Location
We were fortunate enough to have the opportunity to build our own bungalow completed in 2014 after dividing our land, selling the house we used to live in & retaining a portion to build our 2 bedroom, 2 bathroom bungalow.

We've always liked lodge style holidays &, being Australian, also open plan living so we decided to build an open plan lodge style home with influences from Australia. We even named it Karinya Lodge, which is Aboriginal for "peaceful home" & it is....

It's a modern home designed to be low maintenance & as mobility friendly as possible which has come in handy having broken both feet over the last couple of years & needing foot surgery! It's not big & people are often surprised when we tell them it is only roughly 75m2 as it deceptively spacious. We also like gadgets so it is a smart enabled home including Smart TV's & fibre optic high speed broadband!

We have a hot tub & our own gym in the garden which of course house sitters are welcome to use. Our garden is also south facing so we get the benefit of that & it makes our home light & bright also.

We live in a lovely market town (more the size of a village really) with lovely pubs, country walks, cafes & shops all within easy reach & mostly walking distance. + More info
House
Disabled access
High Speed Wifi
Countryside
Responsibilities & Pets
Our home was designed to be low maintenance. All we ask really is that people treat it with respect & check & maintain the hot tub chemicals daily.

The somewhat higher maintenance part is our beloved, unique cocker spaniel, Bailey. Bailey has some congenital medical issues & also is a very anxious dog, also believed to be congenital, which manifests itself with him guarding his resources. We have worked very hard with Behaviourists, Vets, a Neurologist & a Canine Chiropractor to try & help Bailey with his anxiety issues but unfortunately the best we have ever been able to achieve is to avoid Bailey's triggers & so avoid any issues. All the professionals involved believe it is a sad case of poor genetics & have advised we really only have 2 options, manage Bailey & give him the best life possible or put him to sleep. Whilst we are able to manage his anxiety by avoiding his triggers & whilst his other medical issues are not causing him pain we have decided putting him to sleep is not an option we are willing to consider....

As Bailey is a very anxious dog he doesn't cope well with being left alone. We have managed to build him up to being left alone for around 2.5 hours but he really needs someone who can be around the home with him & who can take him for lovely countryside walks.

Without a doubt, Bailey does have some unusual issues & as such he does require a very particular type of person who is willing to accept him for how he is & respect his space. In return he will show you his very loving side & he most definitely has character! He loves being outside & going for long walks & this is when you will see his true, fun loving character shine through. Bailey is also very intelligent & loves to work. He'll get the post for you & take things to the laundry basket. People have said that Bailey's saving grace is that he obedient, well trained & has a fantastic character when you get to know him. Despite all his issues we wouldn't be without him.

We would need to meet anybody willing to house sit for us in advance to discuss Baileys needs & to see if the house-sitter(s) feel able to accommodate Baileys needs. + More info
Dog: Bailey is 6 years old