Feed animals, be around, water plants etc. Enjoy Norwich!
Norwich, United Kingdom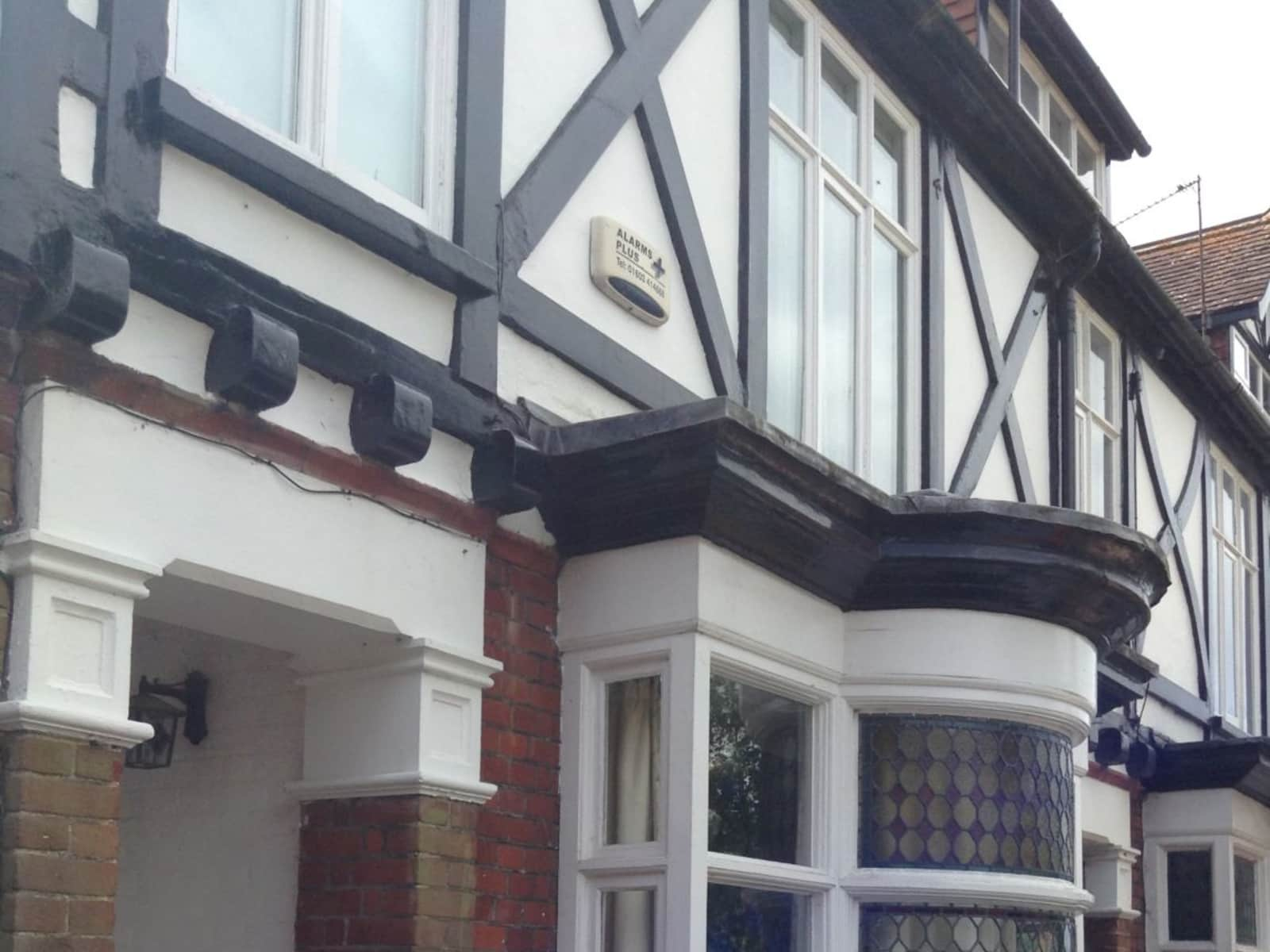 Pets
Dog
Cats
Poultry
Farm animal
Bird
Introduction
We are a creative country family now living in the city, with our motley collection of furry and feathery friends, and lots of stuff! We live in a tall Edwardian house with parking and garden, and would recommend folk enjoy exploring the city here or chilling out in the garden with a cup/glass!
Our Home & Location
Our house is an Edwardian townhouse with stairs to spare room with twin beds for your use. There is parking for one car (not supplied) on driveway. Our rear garden is enclosed. We are within walking distance (15mins) of city centre, close road links to other places to explore in Norfolk. We do not expect or need sitters to be here all day, though most of our animals get fed in am, chickens need to be shut in at night and cats will need feeding then to. Parrot and dog don't massively get on - but dog often with us anyway!! None of my lot have a routine ! I'll leave notes on what they all have and when, vets and our numbers etc.
House
High Speed Wifi
City
Responsibilities & Pets
We would like someone to look after our animals - some of which are always here, though Pixie dog sometimes comes with us. Chickens, goat, and cats get fed in the morning and chickens let out to free range the garden. They need to be shut up at night. Cats are also fed at night. We also have a chatty Senegal parrot called Pickle who likes to zoom about under supervision! In the summer months it would also be good to water the plants.
Poultry: Chickens, 1 Pekin bantam, Angel - usually living in ! We also have four fantail doves
Farm animal: Goats, Salt - a west African Pygmy goat
Cat(s): Twinkle is 11 years old, Sparkle is 11 years old
Dog: Pixie is 10 years old
Bird: Pickle is 13 years old
Previous sitters
July 2018 | Anne

March 2018 | Anne

November 2017 | Anne

April 2017 | Anne

+ Show all previous sitters - Hide extra